Defy the aging process and save on neck lift prices in Bangkok with Medical Departures.
Aging comes with so many struggles, not least as our skin loses its elasticity and wrinkles appear. The neck area is particularly at risk at showing the visible signs of aging, with the effects of gravity giving us that ugly, sagging skin. Thankfully, there are now surgeries that can get rid of that especially quickly and cheaply with affordable neck lift prices in Bangkok.
Neck lifts can be simple or extensive depending on the issues that need to be addressed. If it only involves fat removal, then a liposuction would suffice. However, if the patient has a lot of loose skin in a larger area around the neck then a more extensive neck lift procedure will be done by the surgeon. Patients may experience swelling and bruising during the healing process but this will gradually fade in the following weeks. It is the perfect option for improving the lower face. Many patients often have it done with other procedures such as eyelid surgery or a brow lift.
Additionally, if patients want more information about the procedure or anything about their trip abroad, then we, at Medical Departures, would be very glad to assist. Our staff is highly-knowledgeable about all the cosmetic procedures, particularly neck lifts. We al offer other services that international patients may use for free. Services like:
Here at Medical Departures, we do our very best to provide international clinics with only the best of the best. Three top clinics for neck lifts in Bangkok that we highly recommend are:
1. KTOP Clinic : This clinic is the first branch of Korea's Grand Plastic Surgery Hospital abroad and is located in Bangkok. They believe that it is only natural for patients to look good and the reason why the clinic aims to provide local and international patients with state-of-the-art aesthetic and plastic surgery. Other services include: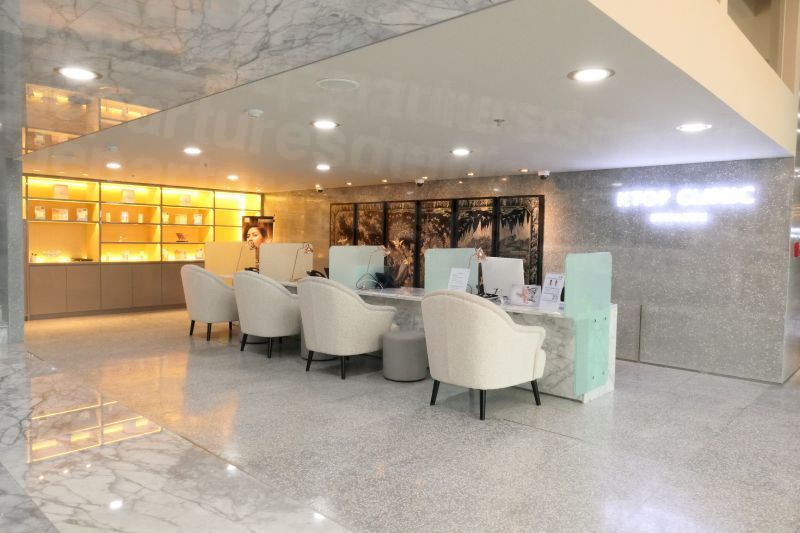 2. Nirunda : The clinic was established in 2007 by a group of doctors that have been educated internationally. They are constantly improving their approach to cosmetic procedures by keeping in touch with the latest technology and up-to-date information. Services in the clinic include:
3. Yanhee : This hospital is one of the most well-known and highly-respected hospitals in Bangkok. Their doctors are trained to give only the finest plastic and cosmetic procedures like the following:
Our price table below shows the neck lift prices in Bangkok:
| | | | | |
| --- | --- | --- | --- | --- |
| PROCEDURE | US$ | NZD$ | AUD$ | COMPARISON |
| NECK LIFT | $10,735.00 | $15,466.00 | $14,110.00 | INTERNATIONAL |
| | $2,200.00 | $3,100.00 | $3,000.00 | BANGKOK |
| | 20.50% | 20.00% | 21.30% | % YOU PAY |
| | $8,535.00 | $12,366.00 | $11,110.00 | YOU SAVE |
We can guarantee international patients that our list of clinics has the most affordable neck lift prices in Bangkok. So why not explore the city and surrounding areas before the treatment and recover in exotic Bangkok.