There is no denying the fact that Thailand dominates the global market for medical tourism. This country has been for many decades a popular tourist hotspot in Southeast Asia, and now it has emerged as one of the key providers of low-cost medical services for tourists from all over. Many of these tourists are interested in what Thailand has to offer in the field of plastic surgery. As you plan a medical holiday to Phuket for a cosmetic procedure , one name that you should definitely look into is the newly formed Phuket Plastic Surgery Institute (PPSI).
This clinic offers everything that has made Thailand a haven for medical tourists. Here you can get the best plastic surgery at unbelievably low prices. Let's take a closer look at PPSI.
The Finest Pool of Doctors and Surgeons
Compared to various reputed clinics in Thailand, PPSI is relatively new in the game. However, thanks to their surgical excellence, they have made a name for themselves in the country and abroad.
To begin with, this clinic offers you a wide variety of plastic and cosmetic surgery options for the body, breasts, and face. The clinic is located inside the premises of the Phuket International Hospital, which was the first private hospital to be built on this tropical island and still remains one of the largest in Thailand.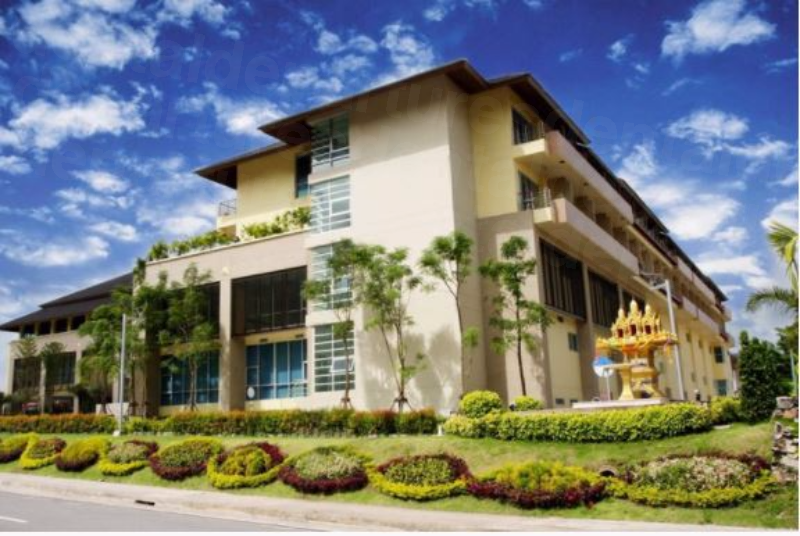 One of the main factors that have contributed to the success of this enterprise is its A-list team of plastic surgeons. Together with highly trained and thoroughly professional management and medical staff, they are swiftly treading the path to becoming one of the best plastic facilities in all of Asia.
This team consists of eleven surgeons and along with their medical training, they bring with them a host of qualities that make this clinic a preference for thousands of medical tourists who visit Thailand every year. Specifically, these surgeons are:
· Fluent in English (so communication will not be a problem)
· Highly respected in their fields
· Fully qualified for various kinds of surgical procedures
· Internationally recognized in their respective fields of expertise
The director of this clinic, Dr. Suna Kunaporn, for instance, has been performing plastic surgery for 35 years. He is also a member of International Society of Aesthetic Plastic Surgery (ISAPS).
So even though this clinic is relatively new, their approach on lining up the best possible team of surgeons has made them a top choice among international visitors who need plastic surgery in Phuket. These surgeons have thousands of hours of surgical experience between them, which attests the safety and effectiveness of surgeries performed at this clinic.
Another noteworthy facet of surgeons at this clinic is their emphasis on improving infrastructure and on-going education. In the last couple of years, Thailand has seen a surge in tourism revenues due to the influx of medical tourists, and the government wants to further cash in on this trend. That is why efforts are being made to further develop Thailand's medical infrastructure and also in the treatment and hygiene standards of local clinics.
Surgeons at the Phuket Plastic Surgery Institute regularly participate in international medical conferences to stay on top of their game. This means when you sign up for surgery at this clinic, you will be operated on with the best available equipment and techniques. Hence, in terms of surgery quality, you will not see any difference in this clinic and clinics back home. But there is a huge difference in prices! This brings us to the next point.
Prices at the Phuket Plastic Surgery Institute Are Lower Than in Your Country
One of the most sought after cosmetic procedure in Thailand is breast augmentation. The average prices of this procedure in Australia and New Zealand is AUD $15,680 and NZD $16,823 respectively. However, you can get breast augmentation in Phuket for AUD $4,305-$6,739 and NZD $4,619-$7,230. So you're getting a discount of 58% to 73% as compared to your country. So you can expect the same kind of savings for other plastic surgery procedures as well. This is the primary reason why people opt for medical tourism in Phuket.
In addition, this clinic offers promotions that offer you discounts on the procedures and even enable you to save money on travel and accommodation. So if you plan your trip wisely, you can travel to and from Phuket and enhance your beauty in the lowest possible prices. Medical Departures is great medical tourism portal that also updates you on promotions offered by this clinic.
Inside the Clinic
As already mentioned, this clinic located with the Phuket International Hospital. Inside the clinic, you will find state-of-the-art equipment along with total commitment to hygiene and cleanliness. You get satellite TV, air-conditioning, and Wi-Fi in the clinic. There are private rooms for patients with balconies.
You get personal care and attention and you will be impressed by the warm and welcoming nature of the clinic staff. As a medical tourist, you will enjoy great patient care, comfort, and privacy.
These are all the factors that have earned Phuket Plastic Surgery Institute (PPSI) international fame. Recently, this clinic earned a certificate from nib Options 'in recognition of high medical standards of the plastic surgeons at the institute' with reference to patient safety standards. In short, you are in safe hands at this clinic.
The Best of Medical Tourism in Phuket
This clinic enables you to plan your medical visits with a memorable vacation. Get your surgery scheduled in the early days of your itinerary so that you can spend your remaining trip exploring Phuket; experience the serenity of Nai Thon beach, experience history and spirituality at the Wat Chalong temple, or enjoy the nightlife in Patong. Phuket offers something for everyone. You can also catch a Muay Thai match if you are interested in the sport!
All in all, you want to get plastic surgery in Phuket, Phuket Plastic Surgery Institute (PPSI) is a pretty solid choice for numerous reasons as you now know.