Yanhee Hospital Bangkok is a large multi-specialty hospital that does all kinds of medical, surgical and cosmetic treatments. It is JCI accredited – an international certification that is only given to medical centers that meet strict admission criteria. It also meets the ISO (International Standards Organization) standards, so you know that Yanhee Hospital is a great quality hospital.
Why is medical tourism becoming so popular?
Globally, many people do not have medical insurance, or are underinsured. If you live in a country that provides you with medical care, you may have to be on a long waiting list and this can take years particularly for treatments and procedures that are deemed non-emergency.
In any case, cosmetic surgery procedures are usually not covered by insurance unless there are serious medical repercussions. So you can fork-out a great sum of money to get the work done in your home country. If you don't want to do that and if you don't want to wait, then you should shop-around for cost-effective options.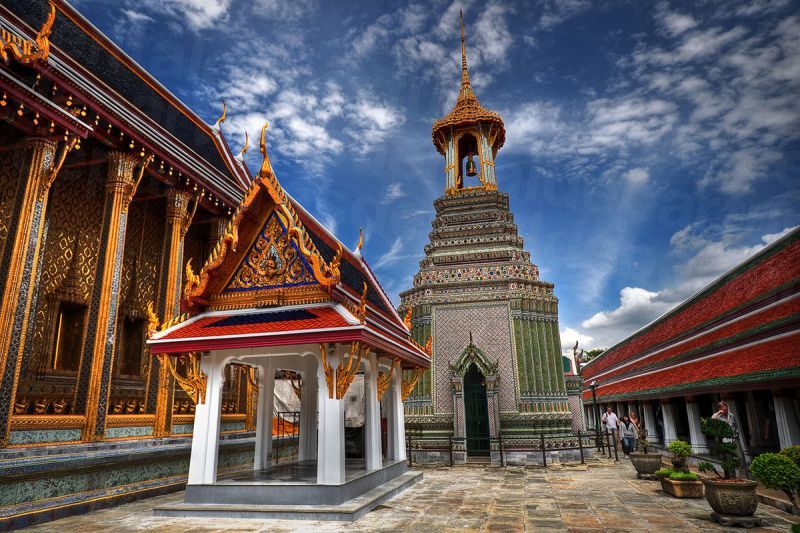 A Medical Tourism Survey shows that increasingly people don't mind traveling for high-quality medical care at affordable rates because of the cost savings and also the fact that they can visit a foreign country and have a holiday. Many so-called developing countries have a lower cost of living and so medical rates are inexpensive.
Why Yanhee Hospital, Bangkok?
As the capital of Thailand, Bangkok is a highly popular international destination. It is a convenient stopover when you are flying across continents and so is serviced by many international airlines, including low-cost carriers. It sees a lot of traffic from Australia and New Zealand and even other countries that are a few hours of travel away.
Of course, Thailand has also developed its medical and hospitality infrastructure to take advantage of the number of medical tourists that come to the country lured by the cost differential, the warm climate, the food, the tourist attractions and the care that they receive. It is no wonder that Thailand medical tourism is growing at 16 percent per year.
As it is a multispecialty hospital, Yanhee hospital in Bangkok offers all kinds of surgeries and treatments. Among elective and cosmetic procedures that are on offer are
Non surgical cosmetic treatments

Breast reconstruction

Breast augmentation

Breast lift

Butt lift

Butt augmentation

Facelift

Hair transplant

Hair removal

IVF

Rhinoplasty

Eyelid surgery

Tummy Tuck

Hip replacement

LASIK

Facial contouring

Liposuction

Blepharoplasty
Various other cosmetic and medical surgeries and treatments including dental work, heart and general surgeries are available at Yanhee hospital in Bangkok.
Doctors and facilities at Yanhee hospital
The hospital is large and has 36 treatment centers, 12 operating theatres, 30 operating rooms, 400 in-patient beds and 95 outpatient examination rooms. In 2012 it received the Reader's Digest Gold Award for Asia's most trusted brands.
It has 130 full time doctors and 120 part-time professionals as well as a support staff of 1,500. In common with other Thailand doctors, the staff at Yanhee are highly-qualified and experienced. While the doctors speak both Thai and English, the hospital offers interpreter services in many other languages including Arabic, French, German, Chinese, Vietnamese, Cambodian and Russian to cater to people from different countries lured by the affordable prices of Bangkok medical tourism. Among the plastic and cosmetic surgeons at this hospital are:
Dr. Boonchai Thanyalakpark, a specialist in Obstetrics & Gynecology, Aesthetic Gynecology, Urogynecology and has over 21 years of experience.
Dr. Greechart Pornsinsirisak, a plstic surgeon with over 37 years of experience. Among his many qualifications are that he studied at the American Society of Plastic & Reconstructive Surgeons, CA, after getting his medical degree in Thailand.
Dr. Kittichai Sipiyarak, an accomplished plastic surgeon practicing for over 25 years.
Dr. Krairit Tiyakul, an experienced plastic surgeon with over 28 years of medical experience.
These only some of the qualified doctors specializing in various cosmetic surgeries at the hospital.
Prices of various surgeries in Yanhee hospital in Bangkok
When you go to a foreign country for medical tourism, you do so because you can save money and be assured of quality care. Here is what you stand to save for various surgeries.
In Bangkok, breast augmentation will cost an average of AU$6,723 (NZD$7,163, £3,821, €4,535, US$4,942, CAD$6,791) compared to AU$16,098 (NZD$17,150, £9,147, €10,854, US$ 11,829, CAD$16,253) in your country of residence.
Breast reduction will cost AU$4,801 (NZD$5,116, £2,730, €3,239, US$3,530, CAD$4,851) in Bangkok compared to AU$14,806 (NZD$15,786, £8,421, €9,991, US$ 10,886, CAD$14,959) in western countries.
Butt lift will cost AU$4,226 (NZD$4,505, £2,403, €2,851, US$3,107, CAD$4,270) in Bangkok compared to AU$13,766 (NZD$14,670, £7,829, €9,291, US$10,123, CAD$13,909) you will otherwise pay.
Hip replacement will cost AU$9,490 (NZD$10,115, £5,393, €6,403, US$ 6976, CAD9,587) compared to AU$21,570 (NZD22,986, £12,260, €14,556, US$15,856, CAD$21,792) in major western countries.
What other things can you do in Bangkok to make the most of your time?
If you are going to Bangkok for any medical or cosmetic work, you should also get a holiday in. While you can always go from the airport to the hospital and get your treatment done first and use the remaining time to recuperate in a hotel, if you want to make the most of your trip, you should get your activities in before the surgery. After all, you are traveling thousands of miles to a foreign country and you should explore some parts of it.
Bangkok is a vibrant city with a mixture of the traditional and the modern. It has huge skyscrapers and shopping malls, but it also has ancient temples, royal palaces and quaint floating markets. The Thai are known to be hospitable and friendly and Thai cuisine holds its own among world cuisines. So you can have the benefits of experiencing a different culture and people and food.
The region is also justifiably famous for its spas and wellness retreats. So you and your companion should definitely take advantage of the low prices for various spa treatments. If you go at a time when one of the many Thai festivals are held, then you can also enjoy participating in one or just watching.
A low cost holiday in Bangkok coupled with affordable cosmetic surgery or treatment at Yanhee Hopsital, Bangkok will help you look and feel better in a short time.