Are you like one of the countless people who wish they could iron out the aesthetic niggles they feel they have? Perhaps a blemish or a scar is negatively impacting your confidence, or perhaps it goes somewhat deeper, or more serious. Whatever the reason, there are countless others like you who are drawn to cosmetic surgery as a means to achieving the appearance they wish for themselves. It goes without saying that this course of action requires a lot of forethought, as we naturally want to find a surgeon that will understand our needs, and have the skills necessary to achieve our goals.
There are many factors to consider of course, and the research stage is vital in this process. Once we are sure we have found the right team for reaching our goals, we may find that it has all been for nothing as the cost of such an undertaking becomes prohibitive. If we look at the cost of a facelift in the Australia, for example, we can find ourselves looking at charges in excess of AUD $26,000 (NZD $27,150). We shouldn't give up here however, as we can find plastic surgeons in Thailand with the same level of expertise, working in clinics and hospitals with cutting edge technology and facilities that easily match and often exceed Western standards. What's more, cosmetic surgery prices in Thailand are far more affordable. That facelift for example? In Thailand you're looking at an average price of AUD $6,060 (NZD $6,325) - a saving of 76%!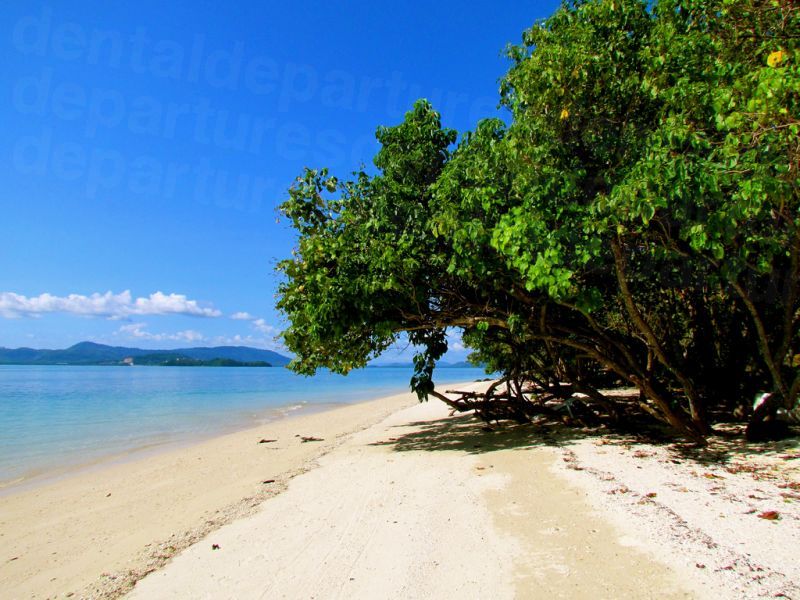 Why Choose Thailand for Cosmetic Surgery?
Thailand is a hugely popular tourist destination, and for good reason. It boasts spectacular natural beauty, from lush green forests, to idyllic white sand beaches and some world class diving. It has everything for the discerning traveller. But this isn't the only reason people visit the land of smiles. Thailand's medical travel industry is also extremely popular. In fact, every year millions of people flock to Thailand's new hospitals, for the simple reason that they can enjoy world class healthcare at affordable prices.
How Much can I Expect to pay for Surgery in Thailand?
As previously mentioned, the price of cosmetic treatments here are very attractive indeed, but exactly what is the cost of plastic surgery in Thailand? Medical Departures have scoured Thailand for the most highly rated hospitals in terms of overall experience and quality of care, and whittled the top clinics down to Phuket Plastic Surgery Institute , Kamol Hospital , Bangkok Hospital Phuket , Yanhee Hospital , Nirunda Cellport Thailand .
Perhaps the most popular form of cosmetic surgery is breast augmentation, a procedure that will cost you on average AUD $16,500 in Australia (NZD $17,230 in New Zealand), whereas in Thailand the average price is about 60% cheaper at only AUD $6,600 (NZD $6,900). Should you be looking to go in the other direction and undergo a breast reduction, the savings are even more; a 72% reduction from AUD $18,000 (NZD $18,800) to just AUD $5,000 (NZD $5,225). An incredible 84% can be saved when undergoing a body lift, which costs a mere AUD $5,700 (NZD $5,900) in Thailand, in stark contrast to the hefty price tag of AUD $36,000 (NZD 37,600) in Australia.
Medical Departures are here to guide you to the
and the right doctor for your needs, so don't you think it's time you enjoyed all of the benefits that cosmetic surgery in Thailand has to offer?