However, because of the high cost associated with IVF treatment, that dream is sometimes crushed because people can't afford the expenses associated with such a venture. Luckily, with Thailand rising as a top destination for medical tourism, IVF in Bangkok has been a cost-effective solution for a lot of families who wish to have a baby. So if you're interested in affordable IVF treatment, then here are the top Bangkok hospitals that we recommend.
Samitivej Hospital
This 270-bed facility is one of the top-rated hospitals in the Bangkok province. Though it provides a wide range of treatments, it is also well-known for its excellent fertility solutions which a lot of international patients seek. At the Samitivej Hospital, there are a lot of options for IVF treatment and great package deals are offered according to the options that you choose. Nonetheless, IVF cost starts at AUD 12,348 (NZD 13,247; USD 9,315; CAD 12,573; EUR 8,685; GBP 7,273).
Bangkok Hospital
A lot of people know the Bangkok Hospital for its excellent cosmetic care, but it also provides state-of-art IVF treatments with full monitoring of cycles. State-of-art facilities are a must when dealing with advanced IVF techniques, and the Bangkok Hospital is up-to-date with the latest technology and the best tools to improve effective patient care delivery. The Bangkok hospital is accredited by the Joint Commission International, and therefore meets international standards of excellence in healthcare. In addition, the Bangkok Hospital holds the national emblem of Thailand, the Garuda emblem, received by the Royal Household. In terms of IVF treatment, prices at the Bangkok Hospital start as low as AUD 10,805 (NZD 11,592; USD 8,151; CAD 11,002; EUR 7,600; GBP 6,365).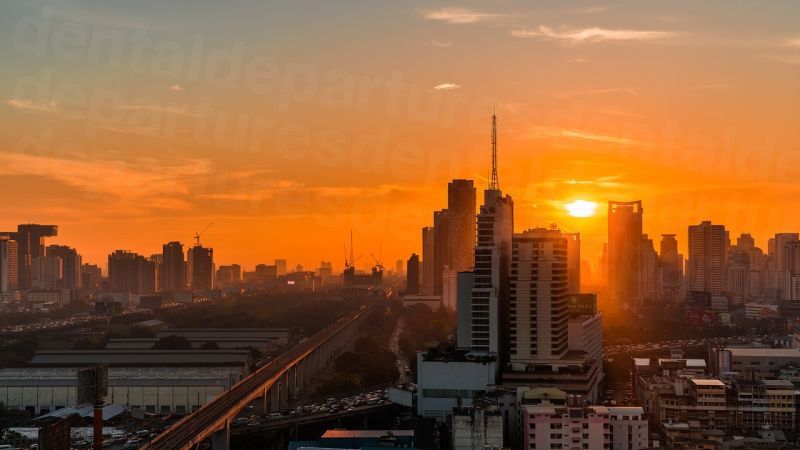 Phyathai 2 International Hospital
The Phyathai 2 International Hospital is a 550-bed multi-specialty hospital, and has been providing excellent medical care to local and international patients in Thailand for the past 30 years. The hospital has been recognized as an expert in medical care delivery and serves at least 2,000 patients every day, on an outpatient basis. Their IVF department, specifically, is equipped with state-of-art facilities for better procedural outcomes and better results. And with a qualified, English speaking staff, the hospital is able to even better communicate with non-Thai speaking patients and enhance the overall patient experience. For such a high rated hospital (both nationally and internationally), rates of IVF treatment are considerably low, starting at AUD 9,647 (NZD 10,350; USD 7,278; CAD 9,824; EUR 6,786; GBP 5,683). For an entire treatment cycle.
With IVF in Bangkok , it is financially easier and more affordable for many to start a family and make their dreams come true. If this is also something you want, check out our top Bangkok hospitals for great deals on IVF treatment and contact our team to get started today.