As miraculous as IVF (In Vitro Fertilization) may be for countless couples the world over, it is quite an expensive treatment. People in developed countries such as Australia and New Zealand are especially flustered by the sky high prices of this fertility treatment. This is why a growing number of people Down Under try to get the best In Vitro Fertilization Singapore has to offer. That's because Singapore offers the winning combination of reasonable cost and high quality.
Top-Quality Facilities
Two of the best facilities for In Vitro Fertilization in Singapore are Mount Elizabeth Orchard and Thomson Medical Centre . Mount Elizabeth is a JCI accredited clinic that has been serving local and foreign patients for over 30 years. Thompson Medical is also a renowned name in healthcare, a cutting edge facility that has been providing world-class medical services since 1979.
If it hadn't been for first-rate facilities such as these, it would not make sense to fly all the way for the treatment. These clinics understand that couples struggling to conceive are willing to go the extra mile to increase their chances of becoming parents. And top quality facilities have to be part of that equation.
So if you're considering in vitro fertilization, review Singapore's world-class clinics mentioned above. Medical Departures is the best place to learn more about foreign hospitals and clinics. You don't have to stress yourself trying to figure out which clinic is worth the trip for the IVF. We've done the legwork, so you don't have to. You can easily find relevant and reliable information on top-quality clinics for In Vitro Fertilization in Singapore, that can range from patient reviews to photos.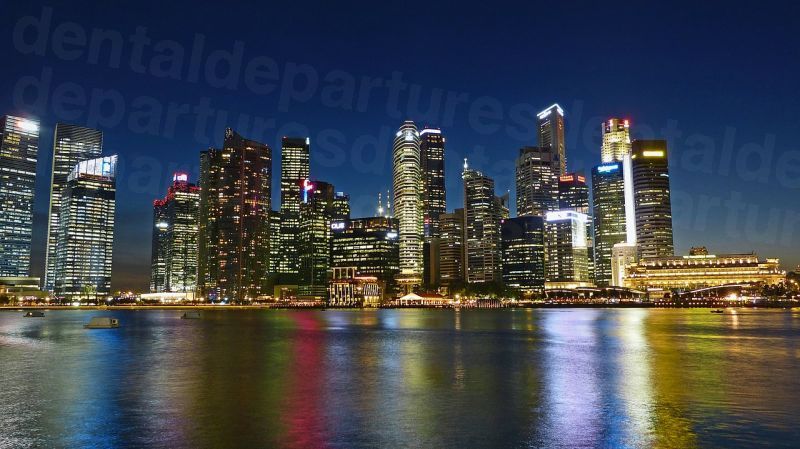 Price for IVF in Singapore
Of course, price is the main reason why you're traveling to Singapore for IVF in the first place. Here are the prices the top two clinics offer:
Price of IVF treatment at Mount Elizabeth Orchard: AUD $15,595 / NZD $17,295
Price of IVF treatment at Thomson Medical Centre: AUD $7,108 / NZD $7,883
To compare, consider that in Australia and New Zealand you will have to pay around AUD $16,000 and NZD $18,000 respectively for the procedure.
And let's not forget the tourism part of medical tourism. Singapore is one of the top tourist destinations in the world. So if you're traveling here for IVF, it's an amazing opportunity to enjoy a little vacation. You can certainly do away with some of your stress as you relax and unwind in this spectacular city-state.
Perhaps the only catch in getting the best In Vitro Fertilization Singapore has to offer is that of finding the right clinic. Now that you know about the two top facilities for this treatment, you can confidently plan your trip and move towards your goal of getting pregnant. Feel free to contact the clinics mentioned above and discuss your needs.