Famous for its sprawling white beaches, ancient enchanting temples, friendly smiling faces, and of course, it's high-quality/low-cost cosmetic clinics, Thailand attracts thousands of Westerners to its shores every year to its highly-rated medical facilities. If you've been thinking about getting yourself a rejuvenated, more youthful appearance with a makeover, Thailand comes highly recommended as an ideal destination.
We've selected our four prestigious cosmetic clinics in Thailand for you to choose from. Each offers friendly English speaking staff and the highest quality, most technologically advanced care anywhere in the world – including anywhere in the West. Again, with care rivaling the best of the West and prices at literally a fraction of the cost, Thailand beats out any competition in Europe, North America, or the Land Down Under.
Price Comparison:
An increasingly popular option for Westerners, for example, is the Mommy Makeover – a combination of procedures which typically includes the following:
Tummy Tuck
Breast Enhancement – Lift or Augmentation
Fat Removal with Liposuction
Skin tighteners
Cellulite treatments
Stretch mark improvement
Together, these combined procedures in the West would cost a small fortune. In Thailand, the cost is substantially more affordable with the same quality of work.
Consider the savings from just one makeover procedure, the tummy tuck, with the comparative cost difference between Thailand's expert clinics and Western clinics illustrated in the chart below.
Tummy Tuck Cost:
| | |
| --- | --- |
| Western Average | $8,264 USD ($10,954 AUD, $11,753 NZD, $11,154 CAD, €7,705 EUR, £6,453 GBP) |
| | $4,999 USD ($6,626 AUD, $7,109 NZD, $6,747 CAD, €4,661 EUR, £3,903 GBP) |
| | $4,237 USD ($5,616 AUD, $6,026 NZD, $5,719 CAD, €3,950 EUR, £3,308 GBP) |
| | $3,672 USD ($4,867 AUD, $5,222 NZD, $4,956 CAD, €3,424 EUR, £2,867 GBP) |
| Nirunda Int ernational Aesthetic Clinic | $5,589 USD ($7,409 AUD, $7,948 NZD, $7,544 CAD, €5,211 EUR, £4,364 GBP) |
When you book your youth-restoring makeover procedures at one of these top Thai clinics, you'll save thousands and thousands of dollars, euros, or pounds – leaving you tons of extra cash to save, vacation, or pay other bills!
The Makeover Clinics:
Bangkok Hospital is a sprawling facility in the city's central Petchaburi District, with over 800 surgeons and doctors on staff providing all variety of out-patient and in-patient cosmetic options. The facility is world-renowned, sporting the Royal Thai seal of approval, the Garuda Emblem. Bangkok Hospital is rated a perfect 5-star facility by Medical Departures patients.
Samitivej Hospital , located in ex-pat-rich, ultra-modern Thong Lor district of Bangkok, has also earned a flawless 5-star rating from Western Medical Departures clients. The private hospital caters specifically to Westerners, and is widely considered one of the best, if not the best, facilities for cosmetic surgery and makeovers in all of Thailand.
Phuket Plastic Surgery Institute (PPSI) , easily accessible by plane, sits on the world-famous resort island of Phuket, second only to Bali in Southeast Asia in terms of its reputation for stunningly gorgeous beaches and first-class hotels and resorts. US-trained head surgeon Dr. Thanakom Laisakul is the holder of countless awards and accreditations. He is extremely respected in the international community for his consistent quality of work.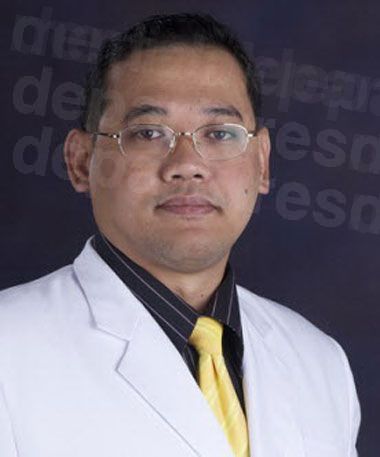 Nirunda International Aesthetic Clinic , another 5-star facility in Bangkok, is headed by Dr. Krittiporn Pengsuk . The doctor has practiced in both the UK and the USA – he understands his Western clients' expectations, and works tirelessly to meet and exceed them. Nirunda comes highly recommended.
IN terms of options for your makeover, Thailand comes second to none. The Land of Smiles is consistently rated among the best of its Western competitors in terms of quality, and offers its expert services at fractions of their costs.