Unlike the busy city of Pattaya and the overcrowded streets of Bangkok, Chiang Mai is more of a laid back city with well-preserved artifacts from the past. You can literally still feel the history of the city because of the many old houses that still exist around the area. However, Chiang Mai is not all about the past, international patients prefer this city because of affordable cosmetic surgery. If you are looking for a place to visit for your aesthetic needs in Chiang Mai, then the DIAA Aesthetic Clinic is the best place for you.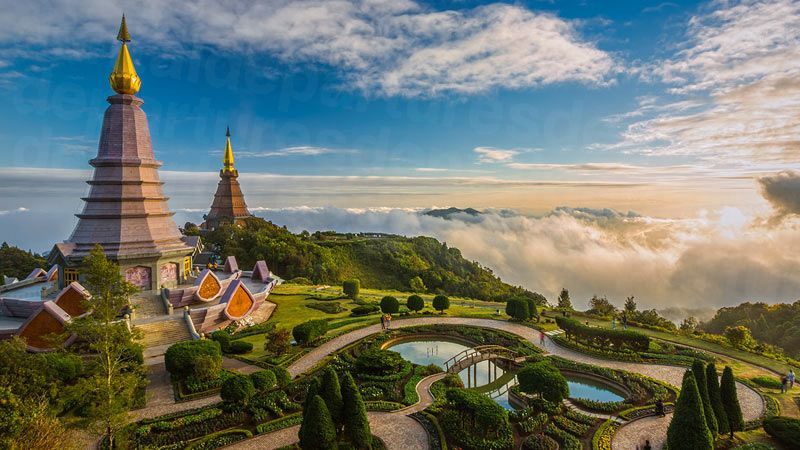 Behind the old façade of Chiang Mai, lies the very modern DIAA Aesthetic Clinic. The clinic offers extensive selections of body enhancements that include body contouring, facial designs services, skin rejuvenation, fat transfers and ultherapy.
If you are worried about the effects of aging showing on your skin or face, then you can get it corrected at the DIAA Aesthetic Clinic. Cosmetic surgery is just one of the many services that the clinic offers in order to minimize the signs of aging.
The clinic offer breast augmentation that can enhance your chest and restore it to how you have always wanted it to be. The advantages of breast augmentation are:
Balance the figure
Increase chest volume
Improve self-confidence and body image
breast reconstruction after surgery such as mastectomy
The procedure normally takes 1 to 2 hours and can be done using implants, large volume, or fat removed from other parts of the body by liposuction for smaller volume. Implants are inserted under the pectoral muscle or over the pectoral muscle.
For Asian clients who are feeling insecure with their eyes for being small, DIAA Aesthetic Clinic also has a surgery to give you those double eyelids to make your eyes look bigger and rounder. There are two methods available for this procedure:
The Incision technique is best suited for patients with fatty, thick or excessive eyelid skin. The surgeon makes an incision across the lid and removes unwanted fatty and other tissue before stitching the remaining skin together.
The Non-Incision technique is suitable for patients with thin eyelid without fatty deposits. The eyelid skin is folded and stitched forming a crease. Most surgeons consider this as a non-permanent solution.
We do, however, suggest to international patients to get to know the clinic simply by reading or researching for a DIAA Aesthetic Clinic review from one of their patients. The reason is for international patients to get an idea how the clinic operates that makes them unique from other clinics in Chiang Mai.
We understand that reviews can be very limiting at times, especially if you want to find out about the experiences of the patients from DIAA Aesthetic Clinic. Before and after videos and photos are readily available for perusal in their clinic as well as here at Medical Departures.
If you feel like DIAA Aesthetic Clinic cost is beyond your budget then you can refer to this price table for a breakdown of the average prices that the clinic offers:
PROCEDURE

US$

NZD$

AUD$

COMPARISON

BREAST AUGMENTATION

$4,500.00

$7,047.00

$6,500.00

INTERNATIONAL

$2,600.00

$4,120.00

$3,800.00

DIAA CLINIC

57.80%

58.50%

58.50%

% PATIENTS PAY

DOUBLE EYELID

$6,000.00

$8,674.00

$8,000.00

INTERNATIONAL

$3,000.00

$4,228.00

$3,900.00

DIAA CLINIC

50.00%

48.70%

48.70%

% PATIENTS PAY
Remember to visit DIAA Aesthetic Clinic when you are in Chiang Mai if you want to get that radiant-looking skin and slow the signs of aging at a price that you can definitely fit into your budget. Leave Chiang Mai with more than just a lesson in history and reinvent yourself.