If you were to run a search on neck lift reviews, Thailand would likely show up as a popular place to get the surgery. When lines on your neck and sagging skin contribute to an aging appearance, a neck lift can help give you a smooth neck. It can be done as a standalone procedure if other parts of your face are fine. Otherwise, you may want to combine it with a facelift, eye bag removal, forehead lift or even non invasive cosmetic treatments that may work on other parts of your face.
Medical tourism destinations in Thailand
Thailand has many popular holiday spots that see hordes of visitors from all over the world. Phuket, Pattaya, Koh Samui are all famous party destinations known for their beaches and water sports. Bangkok has its own lure with top city attractions and high-quality clinics and hospitals.
You can select the kind of holiday you want and then decide on the place to go to. All areas have many medical centers with excellent facilities. Neck lift surgeons in Thailand are highly-qualified and some may have foreign affiliations as well. The medical centers may also have international recognition. You can go through neck lift reviews and see what people have to say about this procedure in Thailand. Neck lift before and after images will give you a clearer idea of what you can expect after this surgery.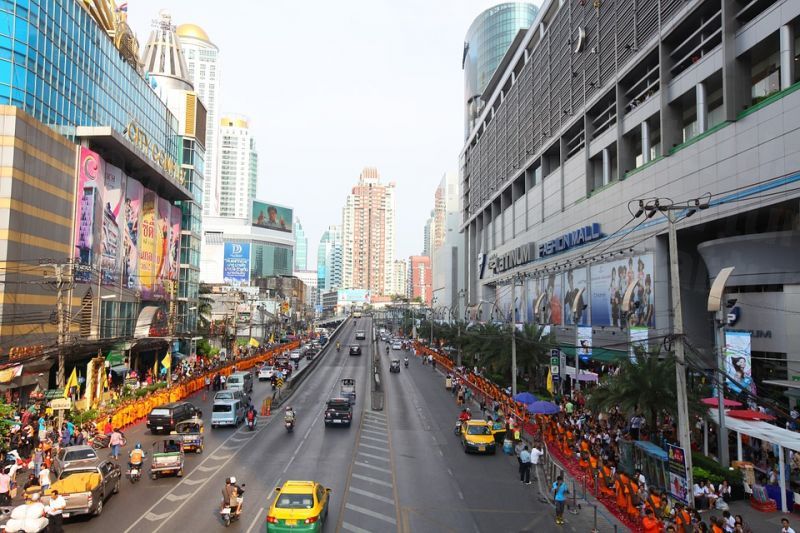 Top quality neck lift clinics in Thailand
Thailand is a medical tourism hub and the medical infrastructure is well-developed with top hospitals remaining at the cutting-edge of innovation by employing the most qualified professionals and ensuring facilities remain modern and up-to-date. Among the quality checked clinics listed on the website of Medical Departures are:
Yanhee Hospital – a top JCI accredited hospital in Bangkok for all kinds of medical and plastic surgery procedures.
Samitivej Hospital – this hospital also has JCI accreditation and is an advanced medical facility with different branches in Bangkok.
Nirunda International Aesthetic Centre – a full service aesthetic clinic that offers various treatments that are anti-ageing and rejuvenating.
Phuket Plastic Surgery Institute – a full service plastic and aesthetic surgical and non-surgical treatment hospital that is part of Phuket International Hospital.
Asia Cosmetic Hospital – a top medical facility in Bangkok, the hospital is headed by Dr. Tanongsak Panyawirunroj, a highly qualified and experienced plastic surgeon.
You can check neck lift reviews in Thailand and decide on the clinic, doctor or location of your choice.
What is the cost of neck lift in Thailand?
In Thailand, neck lift cost is very reasonable. You can pay an average of AUD3,000 (NZD3,135, £1,763, €2,008, US$2,280, CAD2,954) for this surgery at a top facility. In your country of residence you can pay as much as AUD14,000 (NZD14,628, £8,232, €9,375, US$10,643 CAD13,834), so you save a great deal by getting the surgery done in Thailand.
Book an appointment after checking out our neck lift reviews in Thailand, prices and before and after photos. If you still have any questions about clinics in Thailand offering neck lifts , then speak to our Customer Care Team, who are available 24/7.