For a neck lift, Thailand is an affordable option. With high-quality yet affordable medical facilities, you can simply go to this beautiful country and get some cosmetic surgery done. It has top holiday destinations like Pattaya, Phuket, Koh Samui and Bangkok where you can enjoy a holiday as well, without breaking the bank. Because of the increasing revenue medical tourism brings in, the government has also facilitated the building of medical and hospitality infrastructure in various parts of the country.
What does neck lift surgery entail?
Check neck lift before and after images on our clinic listing pages and see how this surgery can improve your appearance. When the neck has wrinkled skin with lines and wattles and your face otherwise looks fine, then this surgery can remove excess skin, tighten the muscles if necessary and give you a better- looking neckline. If your jaw line or chin has extra fat, this can be removed via liposuction prior to the surgery. Neck lift surgeons can guide you as to which procedures will be right for you. You can also read neck lift reviews and decide on whether you would like to have the surgery.
A Neck lift in Thailand can be done as a standalone procedure or combined with either cosmetic treatments or surgeries like face lift, eyelid surgery, browplasty and the like if more surgical work is required. The end result is that you will sport a more youthful appearance and get rid of lines and wrinkles.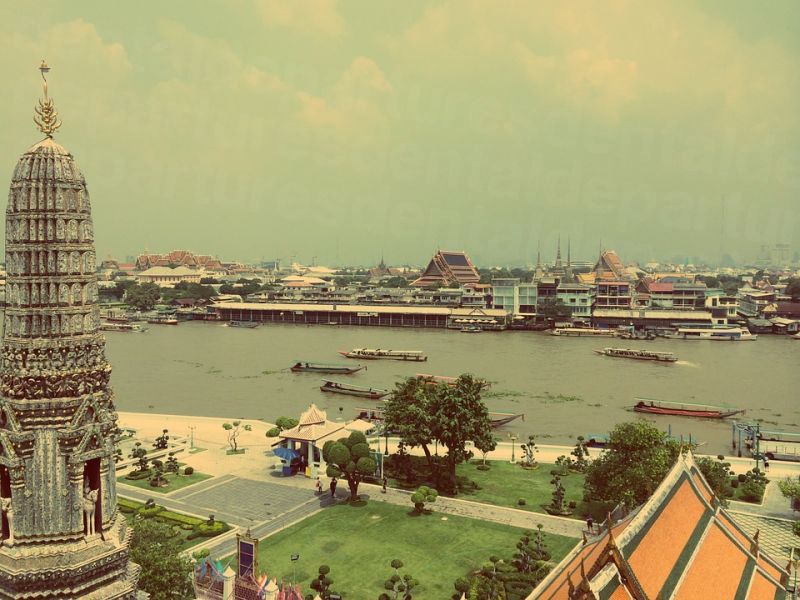 Clinics in Thailand where you can go for neck lift
Different parts of the country have top medical facilities with dedicated plastic surgery departments manned by experienced plastic surgeons. Among the high end neck lift clinics in Thailand are:
Yanhee Hospital - a multi-specialty JCI accredited hospital, situated in Bangkok that does all kinds of medical and cosmetic surgeries and treatments.
Samitivej Hospital – in Bangkok, this hospital has JCI accreditation is a top of the line medical center that has different branches.
Nirunda International Aesthetic Center – this is a cosmetic clinic in Bangkok specializes in various anti-ageing therapies and treatments, including surgeries.
Phuket Plastic Surgery Institute – part of Phuket International Hospital in Phuket, this plastic surgery institute is reputed for its cosmetic surgeries and treatments.
Asia Cosmetic Hospital – in Nonthaburi, this dedicated plastic surgery medical center offers various cosmetic treatments and surgeries to enhance your appearance.
These medical centers use the latest in medical technology and devices, they offer low cost imaging and other diagnostic tests and many facilities and doctors have recognized affiliations with international bodies.
What is the cost of neck lift in Thailand?
In Thailand a neck lift can cost around AUD3,000 (NZD3,135, £1,763, €2,008, US$2,280, CAD2,954) for this surgery at a top facility. In an advanced country you can pay around AUD14,000 (NZD14,628, £8,232, €9,375, US$10,643 CAD13,834). You save even more because Medical Departures offers the best price guarantee.
Book with Medical Departures for your neck lift in Thailand and enjoy a holiday along with the surgery.