The increasing number of people seeking to take advantage of medical services offered in Thailand shows no signs of abating and it isn't surprising when you see Samitivej Hospital Sukhumvit reviews like this:
from: Grace, Australia:
"Everything went like clockwork from the minute I arrived at Samitivej Hospital and had my consultation to the actual surgery and recovery in the hospital afterwards. The nurses I cannot praise enough. There were no lost in translation moments in relation to the language barrier, and nothing was too much trouble for them to do for you. Also I loved the fact I was treated as a 'person' and not just a 'number'."
Medical tourism Thailand:
The Kingdom of Thailand is certainly not the only country that offers the complete suite of medical, dental and cosmetic healthcare, but it is one that has worked tirelessly to achieve a status envied by many other countries. This is extremely positive news for individuals from any country seeking surgical procedures and treatment in the Kingdom.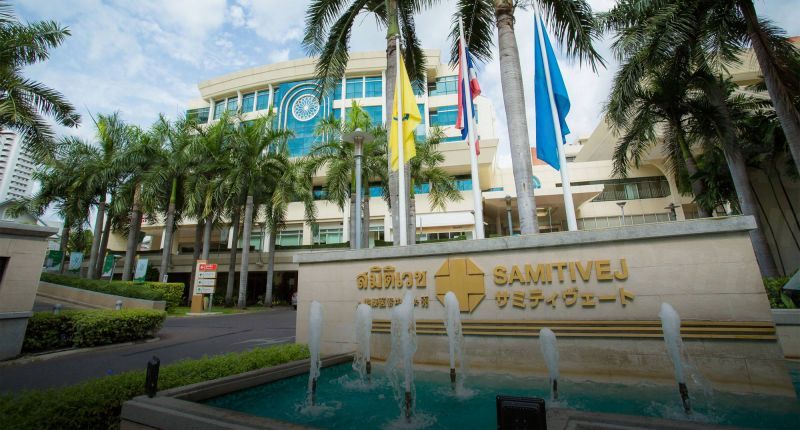 A proud reputation built around care:
Thailand is a fascinating country with a diverse number of reasons attracting visitors. Landscapes that tempt with thoughts of palm-fringed tropical beaches on idyllic islands, some of the oldest rainforest territory in the world and stunning mountain landscapes that will take your breath away. These natural visions blend very well with a thriving medical tourism sector that was certainly not theirs by right. Progressive, forward-thinking senior health executives coupled with strong government initiatives, particularly on accreditation, have borne a healthy fruit that is being maintained and improved at a pace that sees them lead the way in Southeast Asia.
Capital city healthcare:
Thailand's capital city has embraced medical tourism. Bangkok is a regular topic for those involved in discussions on foreign visitor health treatment to the Kingdom. This vibrant capital city offers a wealth of choice for prospective clients and the media do not fight shy of proclaiming the many benefits on offer. One establishment getting seriously deserved column space has long been a mainstay in this sector.
A caring, professional approach:
It is well understood that surgical procedures vary in need and complexity. What is also clear and totally understandable is that this can be a very anxious time for the patient involved.
What is it like to get surgery at Samitivej Hospital is an obvious and important question that needs to be addressed, and the answers are all positive. Professional, bilingual staff are on hand around the clock to answer any concerns and the friendly, fully qualified nurses and doctors see customer safety, comfort and satisfaction as key to their role. A clear explanation of events and the procedure in question will be given to help allay fears while efficient nursing care will be a constant. Once recuperation begins a patient will have the opportunity to continue discussions on any aftercare requirements and if this is to be conducted at the hospital an initial appointment will be confirmed.
Get the lowdown first hand:
Any person considering treatment in Thailand in general, or who need any questions answering relating to what is it like to get surgery at Samitivej Hospital in particular would do well to contact the efficient customer care team at Medical Departures. All the advice you require will be provided in a clear, understanding manner and where necessary they will be only too happy to assist you in arranging and confirming a booking. Medical Departures also guarantees you the best prices available - so what have you got to lose? Ask for a free quote.