Are you looking for assisted reproduction techniques to have your own baby? There is good news for you. The in vitro fertilization cost in Singapore is reasonable, so you afford to undergo one or more cycles and have the baby that you want. In many countries IVF may not be covered by insurance, you may not have insurance or you may want to go to another clinic or doctor which has a good success rate. For a host of reasons, you may be looking for affordable in vitro fertilization.
Why Singapore?
Singapore is a highly developed city state. It has excellent medical facilities and is visited by major medical tourists from other countries in the region and also from people world-wide. It offers affordable medical care at the many medical centers and hospitals in the area that are famous for their high standard of treatment.
It is also well connected globally with major airlines, both full service and low cost carriers flying to its large international airport. It is also a largely English speaking country, provides a social visit pass for residents of many advanced that is valid for 30 days. Or you may need to apply for a visa before entry, depending on where you stay.
Why should you cut costs on in vitro fertilization?
As the first IVF cycle may not be successful and you may need more than one treatment cycle, you need to watch your costs to increase your odds of a successful pregnancy resulting in live birth. When you don't have an unlimited budget, you do need to maximize your resources and the low in vitro fertilization cost in Singapore will help you do just that.
IVF treatment at a good Singapore medical facility is on par with prevailing international standards. The hospitals use the latest modern technology to help achieve successful outcomes.
Top hospitals in Singapore for IVF
Singapore is known for its top medical facilities. Of the many hospitals that offer excellent amenities and have highly qualified doctors are:
Thomson Medical Centre – this medical centre, founded in 1979, provides a full range of medical surgeries and treatments, including those that focus on women and children. It provides obstetrics and gynecology services for women including IVF treatment.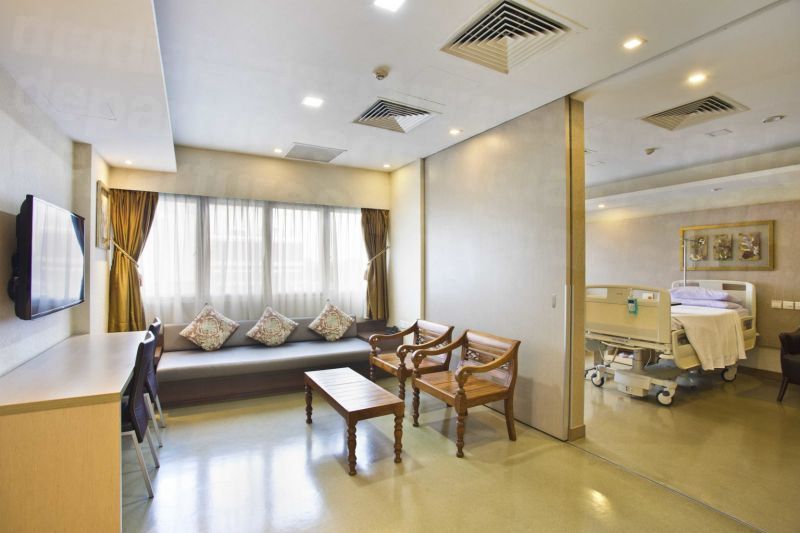 Mount Elizabeth Orchard – a JCI accredited facility, this is a multi-specialty hospital that offers high quality medical care from a team of dedicated medical professionals. It has luxurious amenities and uses the latest modern technology with regards to tests, treatment and care.
What is the in vitro fertilization cost in Singapore?
The in vitro fertilization cost in Singapore is much less than you would pay in your country of residence where you would pay around AUD9,899 (NZD10,938, £6,028, €6,643, US$7,952, CAD9,622). In Singapore similar treatment will cost around AUD7,128 (NZD7,875, £4,341, €4,783, US$5,727, CAD6,930). Costs usually come down for subsequent cycles, depending on the kind of package you opt for.
Book for an affordable in vitro fertilization cost in Singapore at a top medical facility via Medical Departures.