Usually when you read Bangkok tummy tuck reviews you will find a lot of positive reviews with a few mixed ones thrown in. That is because everyone's experience is different. Some women (and men, too) don't put adequate research in place or land up at a not so good hospital or in the hands of a doctor who may not be highly experienced or have the right qualifications. As a result they can have a botched surgery.
What can you do to avoid this?
Apart from putting your research in place and sifting through Bangkok tummy tuck reviews on various websites, you should also check out the websites of the hospitals and medical centers that repeatedly come up in your internet searches.
You can also book through reputed websites like Medical Departures that publish actual patient testimonials on our website. We have sent hundreds of thousands of patients for various cosmetic surgeries with successful outcomes. As we thoroughly vet the medical centers listed on our website and check the qualifications and credentials of the doctors working there, you are a good deal safer. You can also go through the tummy tuck in Bangkok reviews written by our patients and published on our website.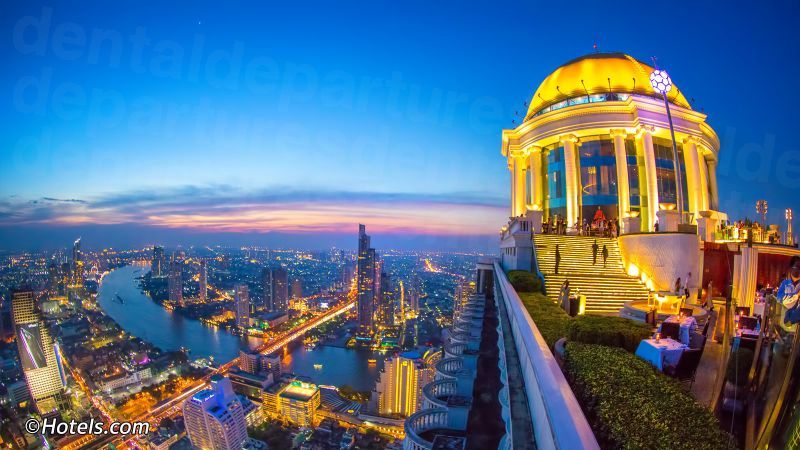 The very fact that you are considering tummy tuck surgery in Bangkok means that you have a sagging stomach, perhaps a mommy pouch thanks to childbirth, loose and droopy skin due to weight loss or any other reason.
Bangkok plastic surgery
is renowned for its excellence, and also for its lower prices, which compared to surgery in your home country is much more reasonably priced. In Australia this procedure would you cost you an average of AUD $14,000 (NZD $15,086, £8,041, €9,498, CAD $14,235, US $10,367). In Bangkok you can pay an average of AUD $6,915 (NZD $7,424, £3,950, €4,658, CAD $7,043, US $5,109).
Your expectations from the surgery will be a flatter stomach, a slimmer silhouette and the ability to wear the clothes that you could not wear before due to your flabby midriff. While these expectations should be met after the tummy tuck surgery, you should also be aware of some of the limitations of the surgery.
What you may not know about tummy tuck surgery in Bangkok?
Unless you have done adequate research about all aspects of tummy tuck surgery, you may not be aware of certain aspects of this surgery such as
If you need to lose weight, you should do it before the surgery.
If you plan to have more children, it is best to do the surgery after the children are born as successive pregnancies will stretch your stomach again.
Fat deposits in the area will need to be removed via liposuction.
If you have stretch marks all may not be removed as only extra skin as required is excised.
If you put on weight again, you can develop a sagging belly.
If you have a full abdominoplasty, your belly button may need to be repositioned.
You will have large scars from hip bone to hip bone but these will be lower down and may be hidden by a bikini.
It can take as much as six months to recover completely from this surgery and you should plan to rest for at least two weeks post surgery.
Do read all the Bangkok tummy tuck reviews before you do your booking for your own tummy tuck surgery and make sure you understand all the pros and cons. Talk things over with Medical Departures' Customer Care Team who are always happy to help - and don't forget that if price is important our price guarantee makes sure you will never pay more than anybody else