In vitro fertilisation (IVF) has grown in popularity so widely across Australia that now one in every 25 births is an IVF baby . However, the high cost of IVF and other fertility treatments like intracytoplasmic sperm injection (ICSI) is pricing some couples out of the ability to afford treatment. If this is your scenario, there is hope. When it comes to looking outside of your own national borders for affordable, high-quality fertility treatment, Thailand is an excellent choice .
Over the past few decades, Thailand has developed into a top destination for medical tourists , who travel for everything from liposuction and dermal fillers to knee replacements—with rewarding results! Thousands of Australians travel here to save money on medical bills every year, and more couples than ever before are choosing affordable IVF in Thailand over the high cost of treatment at a clinic closer to home.
Thailand's Affordable IVF Could Save You Thousands of Dollars
To help you understand just how much you could save by having in IVF in Thailand, we have calculated the average price you can expect to pay at Australian and Thai IVF clinics. After assessing clinics across Queensland, New South Wales, Victoria and Western Australia, we found the average price for Australian IVF to be $16,000. When we did the same for clinics across Thailand, we found IVF to cost on average just $9,900, over $6,000 less.
It is important to understand that IVF costs can vary, both in Australia and Thailand, because it does depend on how long it takes for treatment to be successful. In some cases, pregnancy can occur almost straightaway, while other couples must undergo multiple cycles before a baby is conceived. The possibility also exists that the treatment will ultimately not be successful (based on age and other factors), so do learn more about IVF to prepare yourself for all eventualities .
Give Yourself the Best Chance for IVF Success
To have the best chance of IVF working for you , make sure you choose a hospital or clinic that has earned a solid reputation, offers talented doctors and an impeccable safety record. Obtaining this type of information can be done quickly and easily with Medical Departures. We vet every Thai IVF clinic and hospital before listing their details on our website and also ensure everything we publish is factual and unbiased.
The patient satisfaction rating found on every clinic and hospital page will give you a quick indication of what previous medical tourists thought of the care they received. Profiles of the doctors who work there can also be accessed, so that you can view their qualifications, years practicing, and their membership of professional medical associations. You will also quickly be able to see whether the quality of the clinic or hospital is high enough for it to be accredited by the Joint Commission International.
Of course, the choice is ultimately up to you but do carefully consider the different options you have for IVF in Thailand. To help get you started choosing the right Thailand IVF clinic , here are a couple of highly-rated suggestions:
Top IVF Hospitals and Clinics in Thailand
Phyathai 2 International Hospital has over 30 years of experience in treating patients from overseas, and the entire team of doctors working here speaks English. Dr. Theerayut Jongwutiwes, one of the fertility specialists, is a member of the Thai Society of Reproductive Medicine. Their IVF laboratory is one of the most advanced in Bangkok and equipped to excel in IVF, ICSI, and genetic screening.
Next we have Takara IVF Bangkok , a medical facility specialising solely in fertility treatments. The talented doctors at this clinic are led by Dr. Santha Srisuparp, who trained in both Australia and the United States. This clinic boasts highly-advanced Japanese IVF technology, plus also offers intrauterine insemination (IUI) and preimplantation genetic diagnosis (PGD).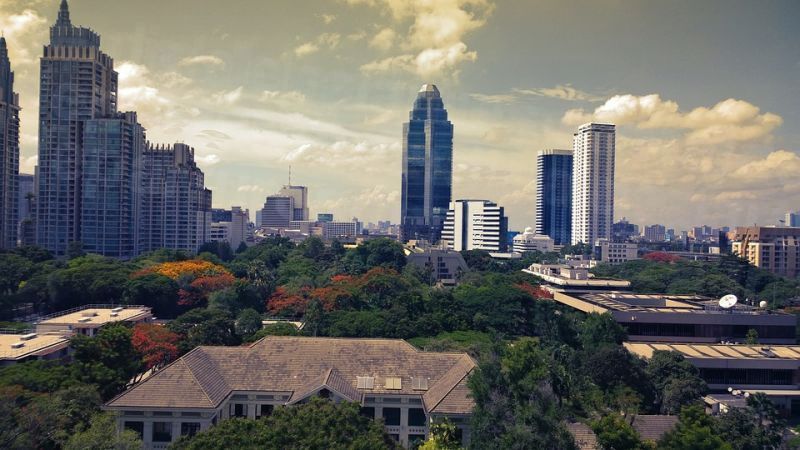 Medical Departures Makes Arranging Your IVF in Thailand Simple
When you are ready to book your affordable IVF at Medical Departures , all you have to do is use our online appointment scheduler. It takes just a couple of minutes and can be done at any time of the day or night. Select your clinic, choose IVF as the treatment you are interested in from the drop-down menu, pick a convenient date and time for your consultation, then leave your email or phone number so we can get in touch with you.
You will receive your appointment confirmation shortly after you make your request, and then you are all set to start planning your trip to Thailand. Should anything happen that causes you to have to change the date or time of your appointment, just let us know as soon as you can. Changes can be arranged at no extra cost when you give us at least 24 hours' notice. The same goes for cancellations.
All Medical Departures customers are covered by our Best Price Guarantee, which means if you find IVF treatment at the same clinic for a lower price than we offer, we will match it! Our Customer Care Team is also just at the end of the phone if you have any questions, so give them a call for some expert advice whenever you need it.
Sources:
Aubusson, Kate. Australia's IVF rates revealed: one in every 25 births an IVF baby. Sydney Morning Herald. 9 September 2018. https://www.smh.com.au/healthcare/australia-ivf-rates-revealed-one-in-every-25-births-an-ivf-baby-20180908-p502ja.html
Finch, Steve. Thailand Top Destination for Medical Tourists. Canadian Medical Association Journal. 7 Jan 2014. https://www.ncbi.nlm.nih.gov/pmc/articles/PMC3883860/
Houlahan, Loretta. Five things you need to know before going to an IVF clinic. The Conversation. 9 July 2015. https://theconversation.com/five-things-you-need-to-know-before-going-to-an-ivf-clinic-43705
Koskie, Brandi. The 30-Day Guide to IVF Success: Diet, Chemicals, Sex, and More. Healthline. 7 September 2018. https://www.healthline.com/health/guide-prepare-for-ivf