Are you interested in Thailand medical tourism? Samitivej Hospital is one of the leading private hospital groups in Thailand and southeast Asia. The main hospital is located in the Sukhumvit area of Bangkok, which is easily accessible via road and sky trains. A 275-bed tertiary care hospital with over 400 specialists and offers complete plastic surgery services awaits at the Samitivej Hospital Sukhumvit. Prices are, as you would expect, extremely affordable.
Comprehensive medical technology, complemented by a team of highly qualified and experienced specialists and a multi-lingual staff, make the hospital a prime choice for plastic surgeries and cosmetic treatments.
Plastic Surgeries and Cosmetic Treatments Available
The hospital offers a variety of plastic surgeries, which include breast surgeries like breast lift, breast augmentation, and breast reductions. Body surgeries such as liposuction, tummy tucks and various forms of lifting (full facelift, neck lift, temporal lift, nose reduction/reshaping, mid-face lift, eyelid surgery and nose augmentation) are also offered here. Besides beauty surgeries, the hospital also carries out a full range of reconstructive surgeries.
This range of procedures offered, to an extremely high standard, is the reason that Samitivej Hospital is considered the best hospital in Bangkok.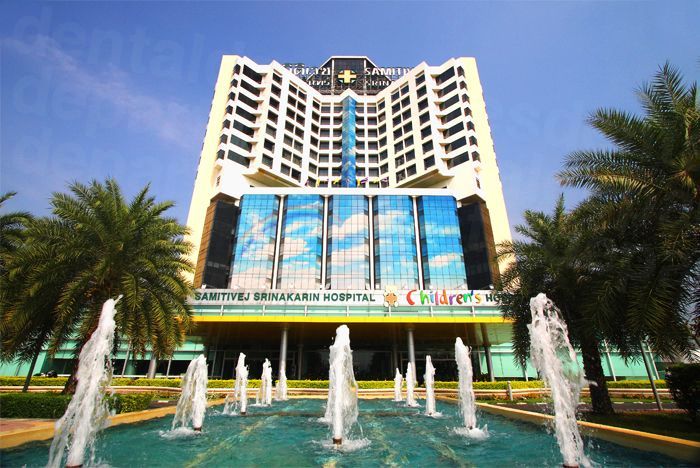 Samitivej Hospital Sukhumvit Prices
The cost of various plastic surgeries and cosmetic treatments at Samitivej Sukhumvit hospital are shown in the tables below.
Approximate price in Australia (AUD)

Approximate price at Samitivej

Hospital (AUD)

$12,000

$6,500

Thigh lift

$20,000

$5,000

$15,000

$6,500

$24,000

$9,000
Approximate price in New Zealand (NZD)

Approximate price at Samitivej

Hospital (NZD)

Tummy tuck

$13,000

$7,000

Thigh lift

$22,000

$5,500

Breast augmentation

$16,500

$7,000

Facelift

$26,000

$10,000
It is important to note that these plastic surgery package prices apply to clients with no underlying diseases. Prices indicated are estimates and the final price is normally confirmed at the face to face consultation.
FOUR Factors that Affect the Price of Plastic Surgeries
1. Choice of Hospital
Regionally and internationally, plastic surgery prices range from reasonably affordable to lavishly expensive. Depending on which Bangkok Hospital you choose to have your procedure, you could be faced with a variety of different price options. As traveling for surgery is becoming more common, Samitivej Sukhumvit remains a prime location for plastic surgeries and cosmetic treatments.
2. Type of Plastic Surgery
There are many different types of plastic surgeries and surgical costs can vary depending on the technique. For example, a traditional tummy tuck is more extensive than a mini tummy tuck, so it will cost more. Similarly, an extended tummy tuck or a lipo-abdominoplasty procedure may be more expensive. Depending on the needs one can choose the best option.
3. Inpatient Vs. Outpatient
Most plastic surgeons perform Abdominoplasty on an outpatient basis, but in some cases, an overnight hospital or surgery center stay may be recommended. Outpatient procedures generally cost less than inpatient surgeries, so check with your surgeon to see what is best for you.
4. Expertise Of The Plastic Surgeon
The most important cost-benefit analysis that a patient has to make lies in choosing a plastic surgeon. Your doctor's surgical fee will be based on factors such as his or her credentials and skill. At Sukhumvit, the medical team is headed by Dr. Pichit Siriwan who has over 20 years experience in the field of plastic surgery and an extremely safe team because he works with no one but experienced board-certified plastic surgeons.
What are you Waiting for?
It's time to transform your appearance to the next level. Samitivej Hospital Sukhumvit's prices are so competitive, that you can have a great holiday to Bangkok, while still potentially saving thousands. So jump online and get in touch with the best hospital in Bangkok.