The global medical tourism sector continues to see healthy year on year rises in the number of people seeking treatment outside of their own country.
Thailand is an excellent point in case and to demonstrate this we will take a look at what is offered by a leading establishment in Bangkok and explain exactly why the Samitivej Hospital prices offer such excellent value.
Thailand - A major force in the medical tourism sector:
Thailand is a major player in this market. Government initiatives in terms of accreditation have been extremely effective.
These initiatives along with the vision and commitment of healthcare providers in the Kingdom have assisted in producing deserved recognition from the respected joint commission international.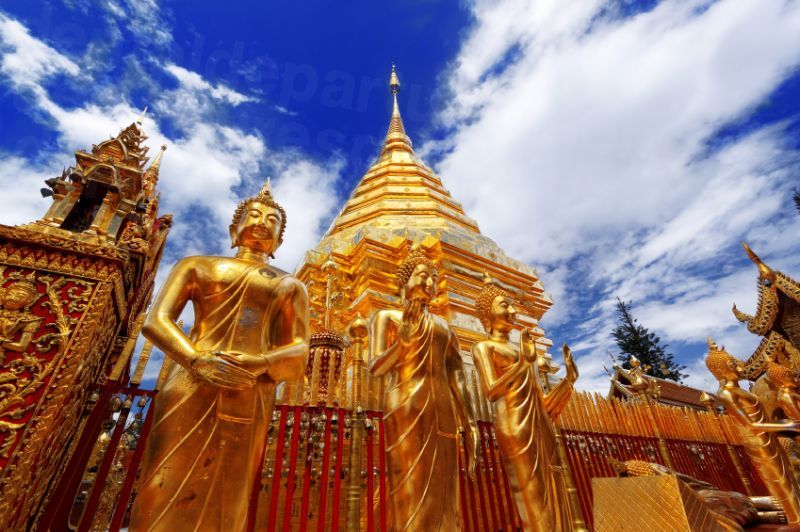 It is their job it to inspect and assess health facilities across the globe. Final ratings are measured using comprehensive, quality benchmarks that include analysis of safety, and track record in terms of patient success and satisfaction.
There is an excellent choice of health establishments across Thailand. They range from hospitals with state-of-the-art operating theatres and medical equipment offering every conceivable procedure through to specialized clinics concentrating on a particular discipline.
Thailand's inviting capital city has more than its fair share of such establishments, and, in particular, plastic surgery in Bangkok is popular for international patients. A shining example is a regular name on lips when discussions turn regarding the best hospital Bangkok has to offer.
The Samitivej Hospital:
If a proven, long term commitment to providing highly professional treatment is a key consideration then this establishment is off to a head start.
Located in the fashionable Sukhumvit district of central Bangkok, the Samitivej Hospital was built in 1979. Since inception it has gone from strength to strength gaining awards and accreditations along the way.
The hospital has full JCI accreditation and their demanding determination in ensuring client safety, comfort and satisfaction are synonymous with the many positive benefits related to medical tourism Bangkok.
Exemplary services at astonishingly low prices:
Combining world class services with costs that also provide a healthy fillip to your bank account is no mean feat.
The treatment, customer safety and satisfaction provided demonstrate the hospital's commitment to exemplary health care.
The full range of medical and cosmetic procedures are offered with individual, specialist clinics an integral part of the hospital itself.
Here is an example of an extremely popular cosmetic surgery option available from the hospital:
Breast augmentation Bangkok:
Another medical term for this surgery is augmentation mammoplasty , but many are happy to use the term; increasing the size of your breasts, or simply, breast enlargement.
This procedure usually takes between 1 and 2 hours and recovery time from breast augmentation is relatively quick in comparison to some other surgeries.
Reasons for this surgery:
Many simply want bigger breasts, others seek to restore breast volume after pregnancy or noticeable weight loss.
Positive aspects are that breast augmentation can achieve fuller looking breasts, help balance a figure, give your body and mind a lasting confidence boost, and an extremely valid reason is to aid breast reconstruction after mastectomy or other breast surgery.
Cost comparison:
Breast Augmentation in Australia costs on average AUD $ 16,500. The same procedure carried out at the Samitivej Hospital will cost just AUD $ 5,000. This is an incredible 70% saving.
It is very important for those looking at this price to understand it is not a one-off. Savings of between 50-80% on other treatments are the norm.
Here are just 2 other examples of the many available:
Butt Lift - The average cost in Australia is AUD $ 19,000. In Bangkok, it will cost just AUD $ 3,700. An 80% saving.

Lip Augmentation - The average cost in Australia is AUD $ 3,800. In Bangkok, it will cost just AUD $ 650. An 83% saving.
Fast track assistance:
Being such a popular procedure means a wide number of establishments offer it as part of their portfolio. This choice and the many questions a potential client needs answering can be time consuming and a strain on the nerves.
Those people considering this procedure can utilize the fast track assistance procedure offered by the well-respected, knowledgeable Medical Departures team.
Enquiries will be treated in confidence, any questions answered, and pricing information relevant to the establishments under discussion clearly provided. As and when a client decides to book an appointment this can also be completed on their behalf.
A comprehensive service at no cost to you:
Medical Departures do not charge for this service, but the close working relationship they have with established health care providers allow them to provide comprehensive information on treatments and services available along with associated costs. A clear example of this will be shown in the Samitivej Hospital prices they are able to quote.