Are you considering visiting an IVF clinic in Singapore ? We have all the information on getting IVF in this amazing country.
The Perfect Place For IVF
Selecting the best location to get IVF can be difficult. You want to strike the perfect balance between quality and affordability. You also want to make sure your destination is a nice and friendly place to visit. Singapore wins on all these factors.
Quality
Singapore has one of the best medical systems in the world. This means you will get extremely high-quality treatment. To make it even more assured, you should visit an IVF clinic with a top reputation. We recommend the Thomson Medical Centre and the Mount Elizabeth Orchard . These are top rated on our website due to their many positive reviews.
Both these IVF centers have been thoroughly background-checked by us. Our extensive process involves a variety of steps, including a site visit, verification of doctors qualifications and experience, and interviews with previous patients. We do this to make sure we only recommend a location that we would visit ourselves.
Affordability
By getting In-Vitro Fertilization in Singapore, you will actually be able to save quite a bit, which is an excellent deal, especially considering you will be getting some of the best treatment in the world. These savings will help cover your travel expenses, and quite possibly make your trip to Singapore completely free. Have a look at the approximate prices below.
| | | | |
| --- | --- | --- | --- |
| | Price in Australia (AUD) | Price in Singapore (AUD) | Savings (AUD) |
| IVF | $10,500 | $7,600 | $2,900 |
| | | | |
| --- | --- | --- | --- |
| | Price in New Zealand (NZD) | Price in Singapore (NZD) | Savings (NZD) |
| IVF | $11,300 | $8,100 | $3,200 |
To get more accurate prices why not request a free quote through our website? You can also view prices in 20+ currencies, so no matter where you are from, you will be able to see the savings possible.
An Accessible City
Singapore is a modern and well-run city. Even If you have never traveled to Asia before, you will find it very easy to navigate. The streets are clean, traffic is relatively light, and there is very little crime and pollution. You will also find that almost everyone speaks excellent English.
Easy To Travel To
If you're living in Australia or New Zealand, you will find an abundance of flight options to Singapore. Compare different airlines to find the best tickets.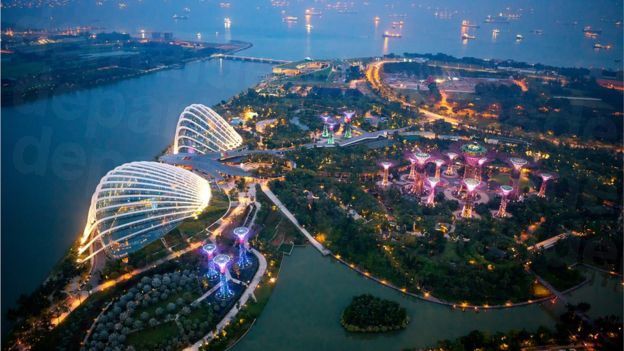 If you hold an Australian or New Zealand passport, then you won't need a visa for Singapore. You will automatically get 30 days on arrival. Just make sure you have 6 months validity left on your passport.
Don't Hesitate
A visit to an IVF clinic in Singapore can really make your dreams come true. This is why we recommend you make plans sooner rather than later. Don't keep putting it off to next month or next year. You will be able to get the best treatment in Singapore, as well as enjoy a holiday and save money.