Worried about your health? Check out Bangkok health check up reviews and book for a comprehensive health check up at an affordable rate. If you are visiting Bangkok, it is a good idea to get a health check up done, even if you don't anticipate any health problems.
High quality hospitals have the best health check up reviews
Bangkok has a numerous top of the line hospitals that offer advanced diagnostic tests in luxurious surroundings. While you can always check the best health check up reviews even on independent forums for satisfaction and confidence, you can rest assured that these hospitals use the latest technology for diagnosis and blood tests. The fact that all these hospitals are also MD (Medical Departures) verified should set your apprehensions at rest.
They also offer numerous health check-up packages at an affordable price and you can select one that suits your age and gender. You can spend between four and eight hours for your tests and you can also ask for the results to be emailed to you.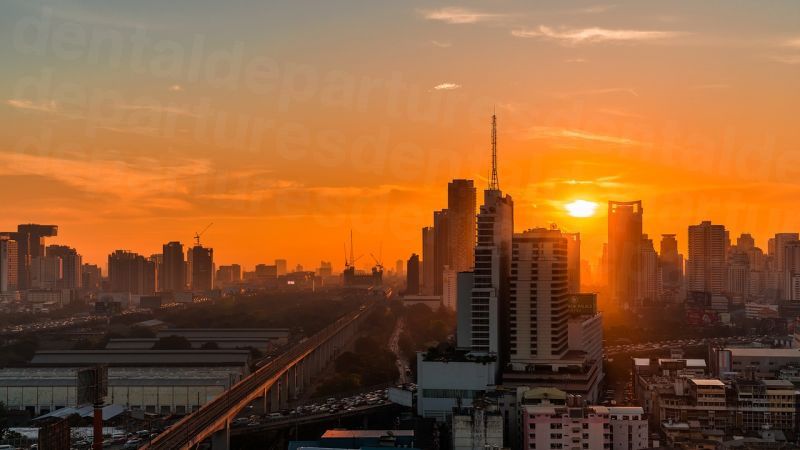 Hospitals in Bangkok that do health check ups
Piyavate Hospital – the hospital offers various surgeries, cosmetic procedures and health check ups under one roof. It has advanced centers in different disciplines and you can avail of one of the many health check up packages. Their eye center has trained and experienced ophthalmologists and has the latest machines. The dental clinic is fully equipped with modern equipment. And many of the doctors at this facility are American Board Certified. Health check up rates range from AU$167-968 (NZD178-1,034, £95-556, €111-644, US$124-723, CAD168-977).
Samitivej Hospital – is an award winning hospital that is also JCI accredited. It offers comprehensive health care and treatments to Thais and medical tourists from different parts of the globe. It also has a holistic life center so if your health check up shows any obvious or incipient problems you can take advantage of the disease prevention advice you can get from medical professionals. Prices for health check ups here start at AU$394 (NZD421, £226, €262, US$294, CAD397).
Paolo Hospital – the hospital uses state of the art technologies to diagnose and treat various health problems and conditions. A center of medical excellence, the hospital also has a dedicated plastic surgery department that caters to medical tourists from different parts of the world. A health check up here will cost around AU$623 (NZD669, £359, €416, US$468, CAD632).
RSU Healthcare – it has a medical center, eye medical center, a dental center and a cosmetic center, so you are assured of all services under one roof. It carries out a range of different surgeries as well. It believes in integrated health care and disease prevention. The price of health check up here ranges from AU$125-374 (NZD133-399, £71-214, €83-249, US$93-279, CAD126-377).
Phyathai 1 Hospital – a modern hospital it offers all kinds of procedures and treatments in its specialized centers and is part of the Phyathai group of hospitals. It has the latest in diagnostic machines for blood work and imaging tests. The health check up packages here range from AU$244-844 (NZD260-901, £140-485 €162-561, US$182-631, CAD246-852).
Do go through the Bangkok health check up reviews on Medical Departures' site and fix your appointment for the health check up.