When regular exercise and a balanced diet is simply not shifting stubborn fat, a number of surgeries exist that can help. Liposuction is a widely-recommended treatment for removing excess fat , and now you can benefit from an even more effective and less invasive variant of this procedure. It is called Vaser® liposuction, and it uses ultrasound technology to gently breakdown and dissolve fat cells for easy extraction.
My name is Dr. Parinya Yanpisitkul , a highly-qualified plastic surgeon who studied at the Prince of Songkla University in Hat Yai . I specialise in a wide range of cosmetic procedures and have more than 15 years of experience in helping my patients enhance their appearance. My membership of professional associations includes the International Society of Aesthetic Plastic Surgery and The Medical Council of Thailand.
Working at the Phuket Plastic Surgery Institute puts me in contact with many international patients seeking cosmetic treatments like facelifts, rhinoplasty, breast augmentation, and liposuction in Thailand . Being able to speak English means I can easily communicate with them, and recently I have noticed an increasing interest in Vaser liposuction among our overseas visitors.
In this article, I will answer questions commonly asked about this type of fat removal treatment, and also explain a little more about it. Hopefully, this will help you to decide whether Vaser liposuction is right for you.
What Can You Expect During a Vaser Liposuction Session?
Vaser liposuction can be a carried out on a general or local anaesthetic , so it is up to you whether you want to be completely sedated and asleep during treatment. If you decide to stay conscious for the procedure you will not feel any pain or discomfort. How long the treatment last depends on how much fat you want to see removed and will be determined once your desired results are known.
Taking Care of Yourself After Vaser Liposuction
Once your treatment is complete you are likely to expect some soreness after the anaesthetic has worn off. I recommend my patients to take a week off work so their body has time to heal. It is also advisable to wear a compression garment for up to six weeks following Vaser liposuction.
Assessing the Results of Your Vaser Liposuction
Do not expect your body to look different straight away, as it will take some time before the final results of Vaser liposuction treatment are visible. Patients are likely to see some effects after six weeks, as during this time your skin tightens up. The full results of your treatment will usually take a few months to become completely apparent—up to six months for some patients.
Does Vaser Liposuction Have Any Side-Effects?
No serious side-effects for Vaser liposuction exist for this very safe treatment that carries a negligible amount of risk. As with all surgeries that require cutting open the skin, an infection could occur, but antibiotics will be prescribed to reduce that possibility. Bruising or swelling can affect some patients, but these are normal and generally subside within a few days at the most.
How Much Does Vaser Liposuction Cost at the Phuket Plastic Surgery Institute?
You could save up to 75% off your Vaser liposuction in Thailand , and the price at my clinic in Phuket is one of the most competitive in the country. Not only will you pay less for your treatment than at home, but you will receive expert care from me and friendly service from my support team. Here are some figures to show you how much lower the cost for Vaser liposuction is at the Phuket Plastic Surgery Institute.
The average price for this type of treatment is AUD$6,648 in Australia, but at the Phuket Plastic Surgery Institute, Vaser liposuction starts from AUD$1,736 . Americans can expect a similar saving, with this procedure costing USD$5,015 in the United States, but just USD$1,310 with me. Patients from the United Kingdom usually spend GBP£3,916 on this treatment at home, whereas in Phuket the price drops to just GBP£1,023.
Book Your Phuket Vaser Liposuction at Medical Departures Today
The Phuket Plastic Surgery Institute is accredited by the Joint Commission International , and it is also the largest private hospital in the province of Phuket. I work with a team of talented surgeons who are leaders in their field, and among us we offer the full gamut of cosmetic plastic surgeries currently available anywhere in the world. We have all the latest medical technology and equipment at our disposal to help us achieve the best results.
Over 100 verified past patients have left reviews of their treatment here at the Phuket Plastic Surgery Clinic, and we score a patient satisfaction rating of 4.5 stars. In recognition of our dedication to offering the best possible service to international patients, the clinic also received a Medical Departures Global Patients' Choice Award.
You can book an appointment at the Phuket Plastic Surgery Institute in just a few minutes at Medical Departures. Use our free online appointment scheduler any time you like, or give the Customer Care Team a quick call to get expert advice and assistance throughout the booking process.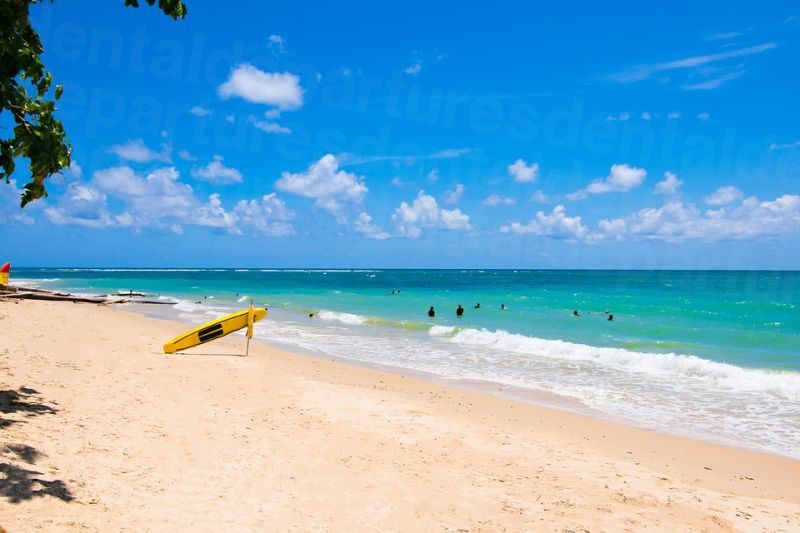 Sources:
Gardner, Stephanie, MD. Liposuction: How It Works, Types, Safety, Side Effect & Benefits. WebMD. 6 August 2018. https://www.webmd.com/beauty/cosmetic-procedure-liposuction
Lanzer, Danie Dr. Q & A: What do I need to consider before Vaser liposuction? Virtual Medical Centre. 13 November 2018. https://www.myvmc.com/questions-answers/q-need-consider-vaser-liposuction/
Anaesthesia. NHS. 14 June 2018. https://www.nhs.uk/conditions/anaesthesia/
JCI-Accredited Organizations in Thailand. Joint Commission International.
https://www.jointcommissioninternational.org/about-jci/jci-accredited-organizations/?c=Thailand