Looking to iron out those Crow's feet, face wrinkles or age lines? Considered travelling to Bali for cosmetic treatment? Save more than 50% on Botox work with Medical Departures, by traveling to this exotic Indonesian island destination.
With Indonesia's burgeoning medical tourism sector, delivering top-notch medical care at affordable rates, let us assist you in finding you the ideal quality-checked clinic.
Steeped in history, coral reefs and ancient monuments, discover why many patients combine a memorable vacation in Bali with first-class beauty treatments.
Why Visit Bali for Liposuction?
With Bali's diverse landscape, historical sites, exotic coastlines and golden shorelines, the island is the perfect place to recover both pre and post-treatment.
Thanks to accessible flights from Australia and New Zealand, Bali is fast becoming a medical tourism hotspot. Recent improvements in healthcare infrastructure has seen this majestic location follow the footsteps of other well-known medical destinations such as Thailand, Malaysia and Singapore.
The number of quality-checked clinics in Bali has also increased, catering to international patients looking to combine cost-effective, high-quality cosmetic surgery with a relaxing vacation. As a happy result, more clinics in Bali have been established, providing clinical expertise with leading medical experts undergoing rigorous training, achieving internationally-recognised qualifications.
All our fully-approved Balinese clinics offer state-of-the-art equipment, English-speaking staff and modern interiors, putting the patient first. For skin, anti-aging and other non-surgical treatments, Rejuvie Aesthetic Anti-Aging Clinic and Manika Aesthetic Clinic are popular choices among our former patients—check out the verified reviews online to find out more!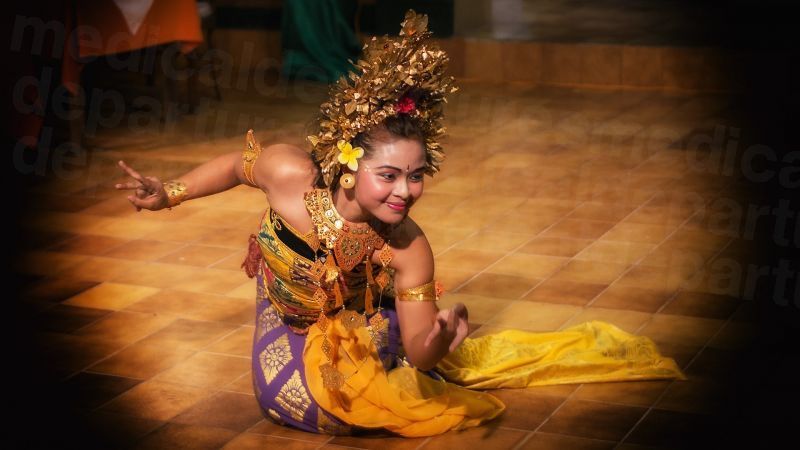 Will I Receive the Same Level of Clinical Care in Bali
We understand that finding and choosing a reputable Botox specialist can be challenging. At Medical Departures, we leave no stone unturned in the pursuit of a first-class patient experience.
We vet all our fully-approved botox clinics in Bali before they appear on our site, covering several in-depth areas from hygiene to doctor qualifications, memberships and much more. For example, BIMC Hospital in Nusa Dua is considered to be Bali's leading medical facility. The BIMC Nusa Dua CosMedic Centre offers an impressive array of surgical and non-invasive beauty treatments. Regarded as the first and most well-established multi-disciplinary medical facility in Bali, it has received international accreditation from the Australian Council on Healthcare Standards.
Why not browse before you book: check out virtual clinic tours, view maps and compare prices for unbeatable deals on top-quality cosmetic care.
How Much Can You Save on Botox in Bali?
Save approximately 53% on Botox cost Bali procedures compared to home:
Botox price in Australia for ten units: $200 AUD

Average Botox price in Bali for ten units: $70
Where to Stay in Bali
A wealth of accommodation choices await you throughout Bali , catering to all manner of wallets and budgets. Kuta offers the cheapest lodging options, whilst Nusa Dua, Ubud and Seminyak are renowned for numerous five-star resorts.
Jimbaran and Sanur offer quiet, mid-prices hotels, whilst Ubud is another popular tourist location for medical patients seeking rejuvenating spa facilities and culture. The fishing villages of Amed on the East coast offer tranquility and a plethora of brand-new hotels and restaurants.
Why Bali?
Bali has become enticing for medical tourism patients seeking superior cosmetic care in a luxury destination at affordable rates. Regular flights arrive at Denpasar airport as well as Ngurah Rai, Indonesia's third busiest international airport with excellent connections to Southeast Asia and Australia. Top-quality, fully-established clinics and Bali's developing medical facilities have already made cost-effective medical care sought after.
Known as the "Islands of the Gods," Bali's stunning coastlines, Hindu temples, volcanic beaches and distinct landscapes prove the ideal choice for pre and post-recovery. Discover its spectacular rice paddies around Tirta Gangga and Ubud.
Art and retail therapy lovers alike will enjoy Bali's cultural scene in Ubud, fusing both modern and traditional with a collection of museums and retail outlets. Adventure junkies can head to Kuta for surfing, whilst Serangan is home to sailing and yachting. Outdoor-enthusiasts will enjoy paragliding in Nusa Dua, mountain-cycling, jungle-trekking, bungee-jumping and horse-riding in Seminyak.
How Do I Book?
Browse our extensive listings, compare prices and find your ideal surgeon for an unbeatable deal! See below for ways to arrange an appointment, or contact our dedicated Customer Care Team for any queries about plastic surgery in Bali.