Are you considering in vitro fertilization? IVF is a viable treatment for couples who are unable to conceive naturally. The treatment is safe and effective, and the success rate is on the rise. However, the cost of the treatment in the US and Canada is prohibitive for many, and you have to spend thousands of dollars for IVF. That said, affordable IVF treatments are available right across the border. The IVF cost in Mexicali is significantly lower than in the US and Canada.
The average cost of the treatment in the US is around USD $12,000 (CAD $14,795). In other words, you might have to take on some debt to cover the cost of the treatment. In comparison, the IVF cost in Mexicali, on average, is around USD $5,100 (CAD $6,288). This means that you can save over 50% on the cost of the treatment. Given that Mexicali is a short flight away and it's a leading tourist destination, you should definitely consider this option.
The Importance of Reviews
You might still wonder whether or not travelling to Mexico for IVF is a good idea. You have to make the necessary travel arrangements as well as find accommodation there. The great thing is that all clinics in Mexicali offer at least one IVF review. Mexicali is home to a number of clinics that offer the treatment, and therefore, you have to consider a few options before you make a final decision. Given the wide range of options on offer, you can be a bit picky and ignore any clinic that doesn't offer any IVF review.
Mexicali is home to a number of world-class clinics. In fact, the best clinics here offer facilities on par with the top clinics in the US and Canada. Despite the low price, they offer high-quality treatments without putting your health and safety at risk. Hospital De La Familia is a leading clinic in Mexicali, which houses equipment and technology that is state of the art. They employ highly experienced and qualified doctors and surgeons. That said, you only have to pay USD $6,000 (CAD $7,397) for IVF treatments at Hospital De La Familia .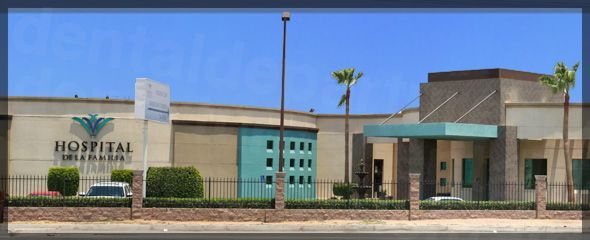 Why Mexicali is a Great Medical Tourism Destination?
You should keep in mind that the IVF cost in Mexicali is not the only reason why you should head there for IVF treatment. Here is a look at some other reasons why Mexicali is a great medical tourism destination:
Mexicali is a popular tourist destination, offering all the facilities and amenities that you need to have a comfortable and enjoyable experience
The medical tourism infrastructure in Mexicali has improved significantly over the years. You don't have to compromise on the quality of the treatment by traveling there
You can save money on the treatment and spend the savings on a mini-vacation in Mexicali
So, as you can see, while the low IVF cost in Mexicali is reason alone to travel abroad for IVF treatment, there are several other reasons why you should consider this option. Get in touch with our Customer Care Team for further information, or ask for a free quote for IVF in Mexicali.