With the right treatment, you can easily look 10 years younger, and I can help you achieve this.
My name is Dr. Rhee Se-whan, a highly-experienced cosmetic surgeon working at Grand Plastic Surgery in the South Korean capital of Seoul. I studied plastic surgery at Hanyang University, and now I teach as a professor there. My expertise in anti-aging treatments led to me becoming an active member of The Korean Society for Aesthetic Plastic Surgery.
Recently, I gave a lecture at a health forum attended by more 3,500 people, held at the Olympic Park in Sochi, Russia. My topic addressed the effect the aging process has on our bodies, and how specific lifting procedures and anti-aging treatments can help to keep you looking younger for longer. I would like to share some of the ideas I presented at that forum with you in this article.
Experience a Total Transformation with a Facelift,Rhinoplasty, and Dermal Filler
Our face reveals much about our age, but luckily many surgical methods exist that can help to sculpt a more youthful appearance, reduce wrinkles, and make skin appear fuller. Using a combination of these treatments over time can have a transformational effect; here are three that work particularly well:
Having a facelift is one of the most effective ways to knock years off your appearance. Loose and sagging skin can be cut away and wrinkles stretched out so they become practically invisible. Despite a variety of non-invasive anti-aging treatments for the face becoming available in recent years, the facelift still outperforms any of these. Surgeons like myself are continually improving the methods used during treatment and are achieving better results in the process.
Sculpting a central part of your face can also help to make you look younger. A drooping nose is a clear sign of aging, but having a rhinoplasty (nose job) can lift up the tip of your nose to make it appear more youthful. Bumps on the bridge of your nose can also be flattened out with rhinoplasty, to create a more symmetrical and slender appearance.
Dermal fillers, or injectable fillers, are a treatment that when used conservatively and regularly can help maintain the positive effects of a facelift and nose job for many years to come. Many different types of injectable fillers exist , each particularly good at a specific job. Some are best at smoothing out lines around your mouth and others add volume to your cheeks. You can also use dermal fillers to plump up your lips and reduce the appearance of a crease in your chin. I can help you maintain a youthful-looking face with the expert application of dermal fillers.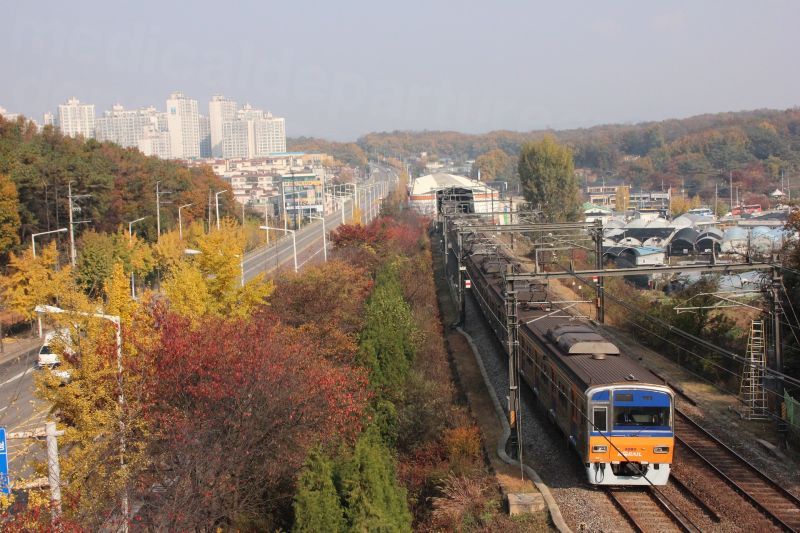 Try Liposuction and a Tummy Tuck for Weight Reduction and Body Contouring
With age often comes weight, and as we get older stubborn fat can become very hard to shift with just exercise alone. For a helping hand to get rid of that excess fat once and for all you might consider liposuction. A safe and effective procedure that is suitable for most people, liposuction permanently removes fat cells from your body .
One issue that can arise after liposuction is that your skin is left with sagging folds or appears droopy. By combining your liposuction with a tummy tuck procedure, known medically as abdominoplasty , you can have any sagging skin cut away and your remaining skin tightened up.
I recommend having both of these procedures to many of my patients who want the best aesthetic results. With liposuction, you will physically lose weight, while the tummy tuck works to ensure you have a smoother and firmer stomach as well. The overall result is that you will look slimmer, with a contoured abdomen that appears more supple and youthful.
Why You Should Choose Grand Plastic Surgery for Your Anti-Aging Treatments
Grand Plastic Surgery is one of the most highly-respected plastic surgery hospitals in Seoul, and the whole of Korea. I work with a team of talented plastic surgeons, and between us we can help you with whatever aesthetic or reconstructive surgery you desire. Expert care is not the only reason you should come to our hospital though, because it's likely you will save some money too.
For example, the average price for rhinoplasty in the United States comes to $8,800, but rhinoplasty in Korea costs just $4,319 at Grand Plastic Surgery. That is less than half the price, and you could save even more off of other treatments. Liposuction at a US clinic usually costs around $6,000, but in Korea the cost drops to just $1,500. With average liposuction prices in Korea 75% less than the US , you stand to save thousands of dollars by visiting Korea for treatment.
All the prices mentioned so far have been in United States dollars, but you can easily find out the price for treatments at Grand Plastic Surgery in Canadian, Australian, and New Zealand dollars too. In fact, you can see a price list for all our procedures and select from 21 different currencies. Just head over to the Grand Plastic Surgery clinic page at Medical Departures to find out more.
Book Your Grand Plastic Surgery Appointment at Medical Departures Today
If you are interested in any of the anti-aging treatments and plastic surgeries I have discussed in this article, arrange a consultation with me at Grand Plastic Surgery so we can talk further. Medical Departures make it quick and easy to set up your appointment and it takes just a couple of minutes. You can send a request using the online form, for which all you need to leave is your preferred date and time for an appointment, along with your contact details. For those of you who prefer to make arrangements over the phone, simply call the Customer Care Team and they will book your appointment for you.
Sources:
Bergen, Teresa. Rhinoplasty. Healthline. 22 February 2016 https://www.healthline.com/health/rhinoplasty
Injectable Fillers Guide. American Board of Cosmetic Surgery. https://www.americanboardcosmeticsurgery.org/procedure-learning-center/non-surgical/injectable-fillers-guide/
Gardner, Stephanie, MD. Liposuction: How It Works, Types, Safety, Side Effect & Benefits. WebMD. 6 August 2018. https://www.webmd.com/beauty/cosmetic-procedure-liposuction
Gabriel, Allen, MD, FACS. Abdominoplasty. Medscape. 21 May 2018. https://emedicine.medscape.com/article/1271693-overview