Thailand is a hot destination for medical tourists because they can combine their vacation with affordable medical, dental and cosmetic treatments. One of the best clinics offering cosmetic procedures in Bangkok, both surgical and otherwise, is the Naravee Aesthetic Clinic . In the following paragraphs, we provide an overview of Naravee Aesthetic Clinic cost and also talk a bit about its services.
List of Treatments and Treatment Quality at Naravee Aesthetic
The clinic offers medical tourists a wide variety of cosmetic procedures. Surgical procedures include breast enlargement , tummy tuck, and nose job. Non-invasive procedures include fillers, Thermage, Finescan 1550, and chemical peel.
As far as the quality of these procedures is concerned, this clinic has some of the most qualified and experienced surgeons in all of Thailand and they will offer the finest surgical quality. You can also look at Naravee Aesthetic Clinic before and after to see the kind of results you can expect.
The lead surgeon at this clinic is Dr. Ronachal Komthong. After obtaining his medical degree in Thailand, he as received further training across the world in countries such as Singapore, Japan, Korea, UK, and the US.
The medical staff assisting the surgeons is also very professional. They are fluent in English, so there will be no language barrier hampering your medical holiday.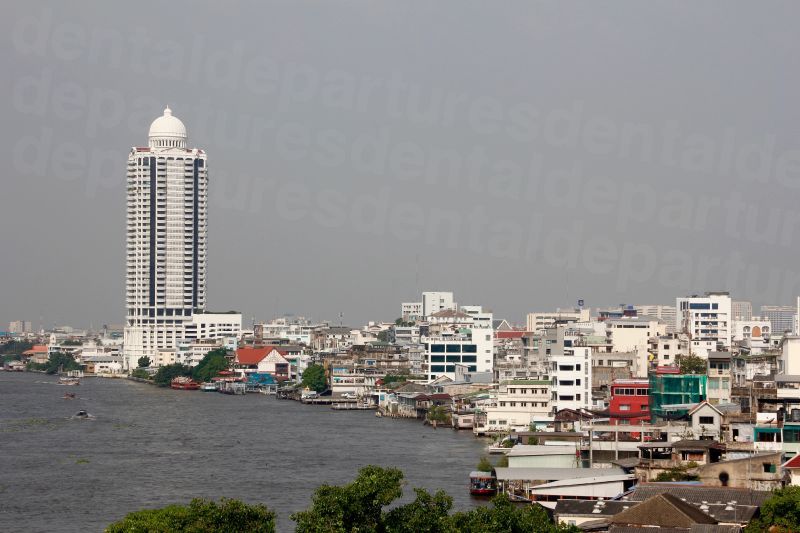 Naravee Aesthetic Clinic Price
Without further ado, let's get down it. Here is an overview of Naravee Aesthetic Clinic costs and comparisons with prices in Australia and New Zealand.
Breast augmentation: AUD $2808-$4867 and NZD $3012-5222 (AUD $15680 and NZD $16823)

Breast lift: AUD $5054-$6739 and NZD $5423-7230 (AUD $15831 and NZD $16985)

Eyelid surgery: AUD $1322 and NZD $1418 (AUD $8375 and NZD $8985)

Rhinoplasty: AUD $449-$1685 and NZD $482-1808 (AUD $8098 and NZD $8688)

Vaser Liposuction: AUD $1685-7862 and NZD $1808-$8345 (AUD $4553 and NZD $4885)

Peel: AUD $131 and NZD $141 (AUD $2146 and NZD $2302)
So, as you can see, you can save up to 75% on any major cosmetic procedure. Rest assured that the primary reason behind these superbly low prices isn't lower inferior quality. Rather, it is the much lower cost of running a medical practice in Bangkok that keeps the prices low.
Cosmetic procedures are usually not covered by insurance and they are very expensive, making Bangkok an ideal choice for getting these procedures and saving thousands of dollars in the process.
Touring Bangkok
Depending on the time your procedure takes, you can plan out your trip in Bangkok. The Thai capital offers you a lot of historic and cultural sites. You can head to the beaches to relax after your surgery, or you can stay in Bangkok and join in the city's exuberant nightlife. In other words, you have the opportunity of turning your plastic surgery into a memorable vacation.
In this Naravee Aesthetic Clinic review, we discussed all the things that make Naravee Aesthetic Clinic one of the best facilities in Thailand for cosmetic treatments. Now that you have an idea of Naravee Aesthetic Clinic prices, feel free to schedule an appointment for your desired procedure right away.