Samitivej Hospital Bangkok is not just a single hospital, but a group of hospitals. It has as many as four hospitals in different parts of Bangkok and three in Chonburi in Pattaya. The main one is known as the Samitivej Sukhumvit Hospital and is in the bustling Sukhumvit area. It started in 1979 and has developed into a major private hospital for all kinds of medical and cosmetic procedures for locals and medical tourists as well as expatriates.
The increasing popularity of medical tourism
The high cost of medical care and medical insurance means that many people simply don't buy insurance or are underinsured. Then again, even medical insurance often does not cover many procedures, and cosmetic or aesthetic procedures are definitely not included.
So - whether you need knee replacement surgery, IVF, breast augmentation or liposuction, you will find that getting the treatment at home may well be prohibitively expensive.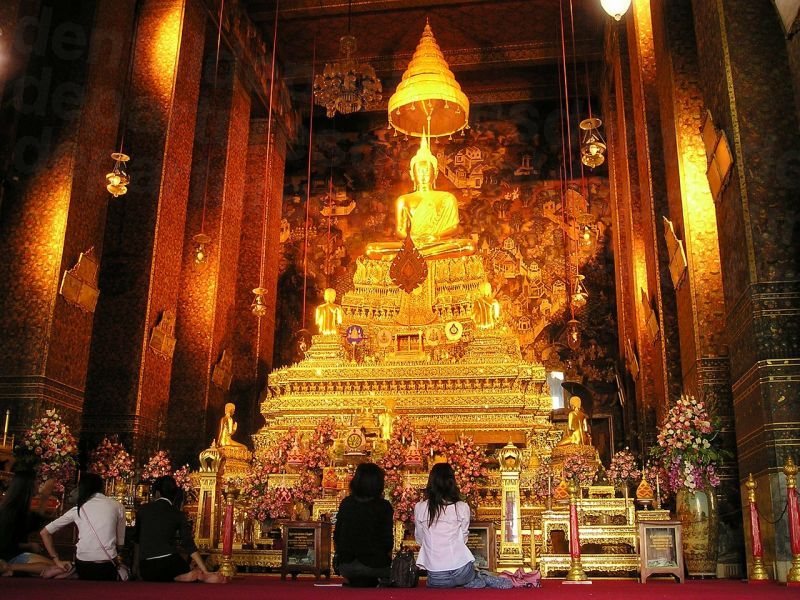 Medical care in countries like Thailand is of a good quality and reasonably priced, so much so that people don't mind traveling to take advantage of the low prices. While Thailand medical tourism attracts medical tourists from reasonably-near Australia and New Zealand, it also sees large numbers from the U.S, Canada and Europe, as well as visitors from other countries in Asia that do not have such a well-developed medical infrastructure. Bangkok hospitals are of good quality and they offer top-of-the-line facilities and treatments.
Why Samitivej Hospital, Bangkok?
Samitivej Hospital is an award winning facility and a leading medical center that caters to international medical tourists. It has JCI accreditations – it has excellent facilities and has won many other awards as well. It has received recognition from both UNICEF and WHO, so you know that the hospital has high standards.
Samitivej Hospital in Bangkok has a wide variety of medical and cosmetic procedures carried out by experienced doctors. You can opt for surgeries and treatments like
Breast surgeries of all kinds including augmentation, reduction, revision and others

Butt lift

Facelift

Neck lift

Eye bag removal

Mommy makeover

Rhinoplasty

Eyelid surgery

Arm lift

Thigh lift

Hair transplant

IVF and other assisted reproduction techniques

Bariatric surgery

Knee replacement

Hip replacement

Liposuction

Anti-aging treatments
As the hospital has various departments, even if you are searching for other medical treatments and surgeries, you are most likely to find them at Samitivej Hospital in Bangkok.
Doctors and facilities at Samitivej Hospital
Samitivej hospital is one of the best hospitals in Bangkok - it is huge and has the capacity to have 270 in-patients at a time. It has 400 specialists and an ancillary staff of 1,200. While most of the doctors speak English, you can also find interpreter services in many other languages in-house. It uses the latest medical technology and round-the-clock doctors on-call for emergencies. The hospital also has a number of specialized clinics that focus on allergies, dental work, dermatology, neurological problems, heart problems and aesthetic treatments, among other procedures. Some of the plastic and cosmetic surgeons at this hospital are:
Paritas Sukriket, M.D. experienced plastic and reconstructive surgeon who was also Postdoctoral Fellow in the Department of Dermatology, 1983 at TheYale School of Medicine in the U.S.
Nattapong Kumut, M.D. specialist in ear, sinus, head and neck surgery. Visiting Fellowship of Endoscopic Sinus Surgery and Cochlear Implant, U.S. with 38 years of experience.
Sucharin Senkhao, M.D. plastic and cosmetic surgeon.
Yongyuth Wasinwong, M.D. plastic and cosmetic surgeon.
Apiwat Pothikamjohn, M.D. plastic and cosmetic surgeon specializing in ophthalmology.
Chanet Suvarnamani, M.D. plastic and cosmetic surgeon, specialist in ophthalmology and Fellow in Oculoplastic and Orbital Surgery in 1990 Wills Eye Hospital in the U.S. He is also Diplomate American Board of Ophthalmology U.S. and Fellowship of Retina U.S. and Fellowship of Eye Pathology ,U.S.
There are also numerous other doctors specializing in different fields at the hospital.
Prices of various surgeries in Samitivej Hospital in Bangkok
Bangkok medical tourism is popular because of the high quality of medical care and facilities coupled with affordable rates. When you go to a foreign country for medical tourism, you do so because you can save money and be assured of quality care. Here is what you would pay at Samitivej Hospital for some procedures.
Breast augmentation in Bangkok will cost an average of AU$5,308 (NZD5,645, £3,026, €3,605, US$3,917, CAD5,368) compared to AU$15,680 (NZD16,678, £8,937, €10,644, US$11,571, CAD16,858) in your country of residence.
Breast reduction in Bangkok will cost AU$7,450 (NZD7,922, £4,245, €5,057, US$5,497, CAD7,536) in Bangkok compared to AU$14,430 (NZD15,340, £8,224, €9,794, US$10,649, CAD14,591) in western countries.
Butt lift will cost AU$4,829 (NZD5,134, £2,751, €3,277, US$3,563, CAD4,883) in Bangkok compared to AU$13,419 (NZD14,266, £7,645, €9,106, US$9,900, CAD13,571) you will otherwise pay.
Facelifts in Bangkok will cost AU$9,696 (NZD10,307, £5,522, €6,579, US$7,153, CAD9,806) as against AU$23,904 (NZD25,415, £13,614, €16,222, US$17,635, CAD24,174).
What else can you do in Bangkok?
If live in western countries, you are exposed to a completely different culture when you go to Bangkok. The Thais are friendly, warm and hospitable. Many speak English. You will also find that, thanks to the favorable foreign exchange rate, your money goes much further in Thailand so you will find other expenses very low, whether hotel bills, food, shopping or entertainment.
The climate in Bangkok is quite warm and people are much less formal. The city has glitzy shopping malls and fine dining restaurants along with street shopping and food stalls. It is also a good idea to go in for spa and beauty treatments that are famous in Thailand and available at a very reasonable rate.
In Bangkok, you can also check out the Royal Palace, the many temples, the floating markets, Chinatown, weekend markets and, of course, the nightlife with bars and restaurants galore.
You can have an amazing holiday in Bangkok and also book a cosmetic surgery or treatment and still save money. Now the cosmetic procedure you want is available at an affordable rate at Samitivej Hospital, Bangkok.