Once a simple promotional slogan to attract Western travellers to its shores, Thailand has truly grown into its nickname, the "Land of Smiles." With lush beaches and spectacular Buddhist temples you will have plenty to smile about when you visit, and even moreso if you travel for breast surgery in Thailand .
Enjoy Low-Cost Breast Augmentation in Thailand
So how much does breast augmentation in Thailand cost ? Prices range from $3,950 to $9,800, with the average cost coming in at just over $7,000. This is a fraction of the price you would pay in Australia or New Zealand, with savings of around 60% possible, so you will be left with enough money to enjoy a few days of post-treatment recovery and relaxation in one of the chillest spots on the planet.
Yanhee Hospital Health & Beauty
Accredited by the Joint Commission International, Yanhee Hospital Health & Beauty is one of the most prestigious hospitals in Thailand, and highly regarded across Asia. Many of Yanhee's plastic surgeons here speak fluent English, and if there are any problems communicating with your breast implant specialist the hospital will provide a professional translator free of charge. Yanhee is no stranger to international business: patients from 162 different countries have been treated here since the facility opened in 1984.
Samitivej Sukhumvit Hospital
An award-winning hospital in the heart of Bangkok, Samitivej Sukhumvit Hospital provides affordable breast surgery in its state-of-the-art cosmetic surgery clinic. Welcoming overseas patients for 39 years, this established medical centre is JCI-accredited and has a 24/7 emergency treatment clinic. The cost for breast augmentation here starts as low $4,829, and a breast lift is priced at $5,578.
Phuket Plastic Surgery Institute
Located on the tropical island province of Phuket, this specialist plastic surgery clinic is located within the acclaimed Phuket International Hospital. JCI-accredited and with 36 years of experience treating breast surgery patients, the Phuket Plastic Surgery Institute employs a team of 11 specialist plastic surgeons. PPSI offers patient perks like free parking, phone calls, and Wi-Fi.
Kamol Hospital
Another quality Bangkok breast implant clinic, Kamol Hospital prides itself on specialising solely in cosmetic surgery. Dr. Kamol Pansritum leads the team of talented plastic surgeons here, and is himself a member of the International Society of Plastic and Reconstructive Surgery and the Royal College of Surgeons of Thailand. Although the hospital has been in business for just 9 years, it has already been accredited by the Joint Commission International.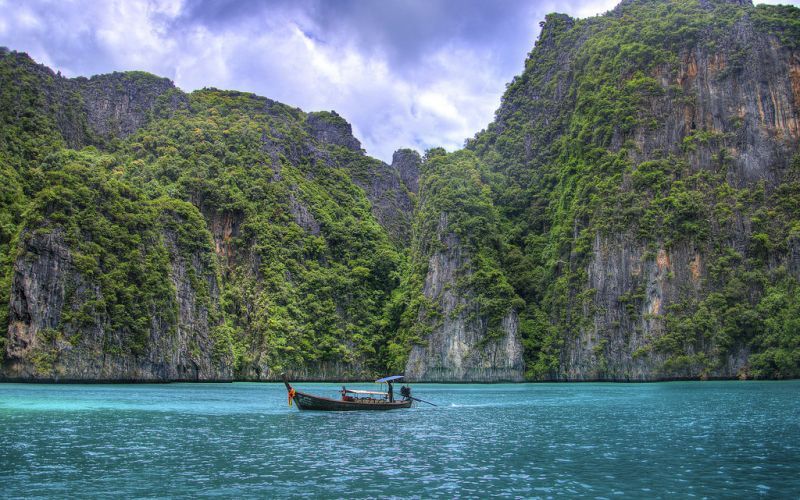 Start Your Breast Surgery Recovery at a Thai Resort
After getting your breast implants in Thailand , why not stay to enjoy some rest and recuperation at one of the many Thai resorts dotted around the country. You will find accommodation to suit all budgets, from relaxed bungalows to luxury villas. Doctors recommend taking a couple of weeks off work after breast augmentation to avoid sun and strenuous activity, so relaxing under a parasol with a book and a cocktail is a great way to do just that!
Still have questions about breast surgery in Thailand? Contact our Customer Care Team to have them all answered, then book your appointment online here