Are you tired of seeing unsightly fat deposits on your body? Are diet and exercise just not helping the areas that need it the most? The solution is to visit a liposuction clinic. Mexico has many world-class clinics (and hospitals) where you can have the treatment done. Let's discover the top five.
If you're heading to Guadalajara then this is the number one liposuction clinic for you. Since its opening in 1997, Dr. Jenny Bracamonte's clinic has transformed the appearance of thousands of patients. Many of them went on to leave amazing liposuction reviews for the clinic, which is one of the best indicators of patient satisfaction levels.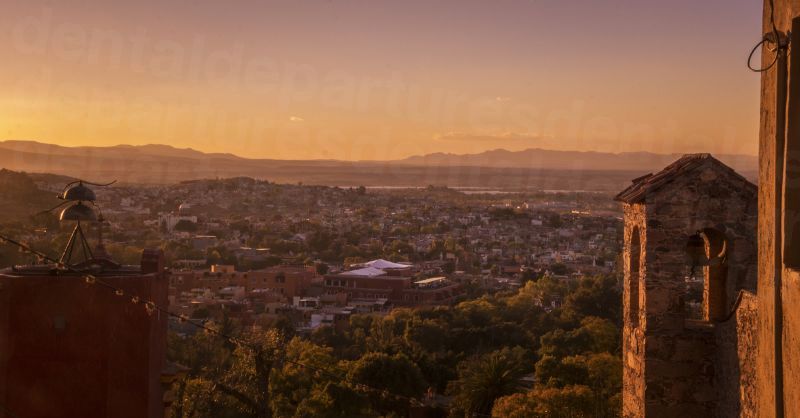 Dr. Jenny Bracamontes herself is an expert cosmetic doctor with 10 years experience. She is also fluent in English. Whether you need liposuction or any other form of cosmetic treatment, she will be able to assess the best course of action to obtain a perfect result.
Another excellent option in Guadalajara is Dr. Juan Gordillo. He runs a modern cosmetic practice where you can get fantastic liposuction done. With 11 years experience and some of the best training in Mexico, you can be assured that you will be in great hands.
If you're visiting the coastal paradise of San Jose del Cabo then this cosmetic practice is the best option. Both Dr. Marco Tulio Marroquín and Dr. Karla Sandoval Diaz are extremely experienced liposuction surgeons. They will be able to fully eliminate fat deposits from specific areas of your body, leaving beautiful and long-lasting contours.
For those who are just hopping across the border to Mexicali, the Hospital de la Famila makes a great option for liposuction and a range other treatment and surgeries. The hospital was founded in 2003 and since then has developed an immaculate reputation for transforming its patients. Have a look at some of its liposuction before and after photos to see what can really be achieved by a visit.
This hospital is another great option in Mexicali. Since its establishment in 1992, it has had many foreign patients come to take advantage of its elite cosmetic services. You could be the next one to visit this modern and state-of-the-art facility.
What About The Prices?
Alright, you know the top clinics and hospitals but what about the low liposuction prices. Have a look at the tables below. They will show you just how much you can save by having it done in Mexico. Just remember that these are only approximate figures as prices will differ somewhat depending on an individual patient's requirements and which clinic or hospital they visit.
| | | | |
| --- | --- | --- | --- |
| | Cost in the US (USD) | Cost in Mexico (USD) | Total Savings (USD) |
| Liposuction Treatment | $5,000 | $3,200 | $1,800 |
| | | | |
| --- | --- | --- | --- |
| | Cost in Canada (CAD) | Cost in Mexico (CAD) | Total Savings (CAD) |
| Liposuction Treatment | $6,800 | $4,300 | $2,500 |
You can really pay these affordable prices at all the top liposuction clinics. Mexico should, therefore, be on the top of your list for medical tourism.