If you are considering having a tummy tuck in Thailand, then you have come to the right place for the best, yet affordable cosmetic surgery available.
What is a Tummy Tuck?
A "tummy tuck" or abdominoplasty, is a cosmetic surgery procedure that removes excess skin and fat from the middle and lower abdomen, restores weakened or separated muscles and tightens the muscles and fascia of the abdominal wall.
There are several types of abdominoplasty available.
Traditional Tummy Tucks are the most common type of surgery

Mini Tummy Tucks/partial abdominoplasty

Endoscopic Tummy Tuck uses a tiny camera attached to an endoscope

Extended Tummy Tucks treats a larger area than the traditional tummy tucks

Circumferential Tummy Tuck is a type of body lift for those who have undergone gastric bypass surgery.
Medical Departures specializes in medical tourism. We offer affordable cosmetic surgery in Thailand, as well as all-in packages. We also ensure that all the clinics in our listings adhere to the highest standards with regard to equipment, hygiene and safety measures. We verify the accreditations of the staff and doctors, as well as their experience through background checks.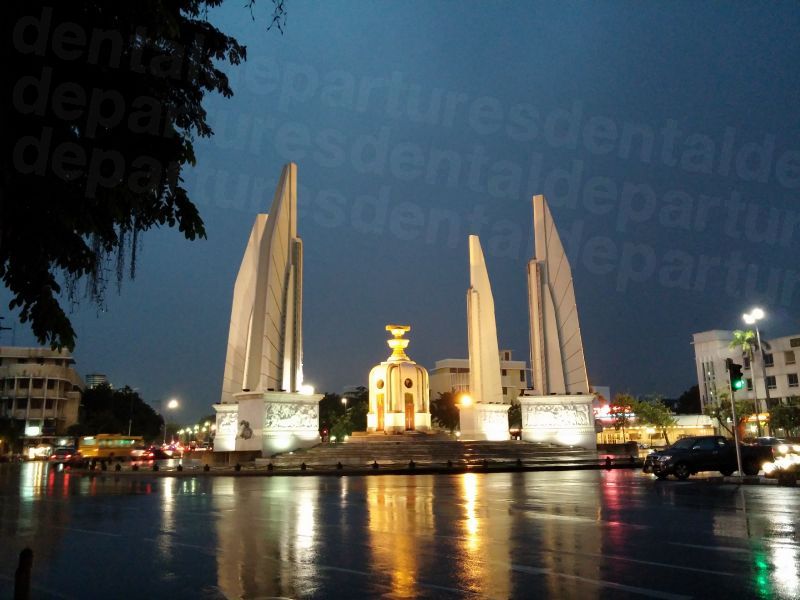 The Phuket Plastic Surgery Institute (PPSI) in Phuket and Phyathai 2 Hospital, in Bangkok are two examples of a wide range of choices offered in our listings for abdominoplasty in Thailand.
Phuket Plastic Surgery Institute (PPSI)
The clinic boasts state-of-the-art equipment and technology, a world-class team of plastic surgeons, healthcare providers and medical staff, and adheres to international hygiene and safety standards. Patient accommodation is of the highest standard with satellite TV, air-conditioning, balcony, en-suite, telephone and Wi-Fi.

Phyathai 2
The hospital is an established, respected and leading medical provider with JCI (Joint Commission International) accreditation. It boasts state-of-the-art equipment, fully-qualified doctors and staff and utilizes cutting-edge technology, innovative techniques and procedures.
Reviews for cosmetic treatments have been nothing short of excellent. Both Phuket Plastic Surgery Institute and Phyathai 2 have consistently received four and five-star reviews from clients for their outstanding service and professionalism.
The most obvious reason to come to Thailand for abdominoplasty would be the cost factor. The table below shows that prices in Thailand are considerably lower than that in other countries - shown in brackets. In fact you would be saving up to 70% of what you would pay at home and quality is by no means compromised.
AUD$

NZD$

GBP£

EUR€

USD$

CAD$

Abdomino-plasty

4,119-5,616

(20,558)

4,419-6,026

(22,056)

2,426-3,308

(12,110)

2,987-3,950

(14,460)

3,107-4,237

(15,509)

4,194-5,719

(20,934)

Mini Tummy Tuck

4,867

(7,037)

5,222

(7,550)

2,867

(4,145)

3,424

(4,950)

3,672

(5,309)

4,956

(7,166)
Get in touch with Medical Departures to find out more about our all-inclusive medical tourism packages for abdominoplasty in Thailand. At Medical Departures we are dedicated to making your experience comfortable and stress free. Get in touch to find out more about a tummy tuck in Thailand clinics you can trust.