Looking for a cheap alternative to western Botox cost? Koh Samui, Thailand is not only an excellent option for cosmetic procedures, but the island doubles up as an amazing get away. Koh Samui has year-round beautiful weather along with white sandy beaches that backpackers from all over the world come to indulge in.
As you may know, the price for just about any cosmetic surgery in western countries has risen dramatically in past years causing native westerners to look for such desired procedures around the globe. Fortunately, Medical Departures has grouped together some of Koh Samui's top Botox clinics for you to consider.
SFS Clinic - Koh Samui
Though Koh Samui is a small island just off the gulf of Thailand, it is home to many popular cosmetic clinics, none of which as popular as the SFS Clinic. This medical institute has the most up-to-date medical technology you will find in South Eastern Asia.
What makes this clinic so special is not just the technical equipment this institute uses but it's medical staff. Their staff treats you as though you are apart or their own family by always making your health and safety their number one priority.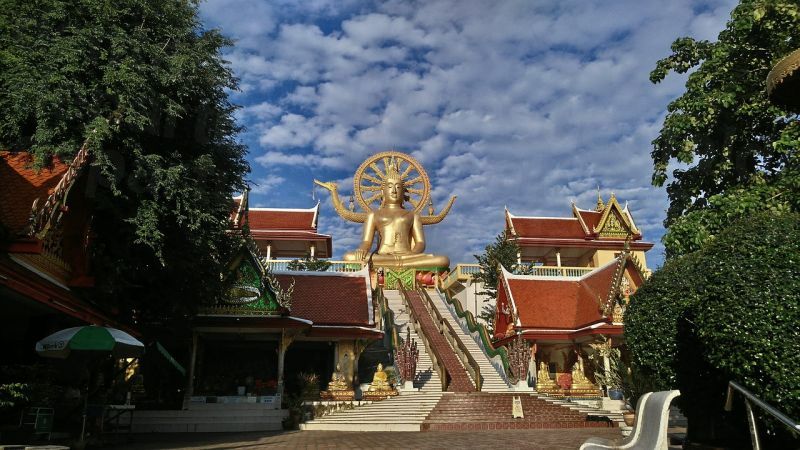 With the cosmetic industry booming, SFS Clinic has managed to keep its procedure prices as low as possible. Botox prices can cost as little as 125 USD, 90 GBP, 105 EUR, 150 CAD, 155 AUD, and 160 NZD.
Western Botox prices are as follows: 152 USD, 120 GBP, 135 EUR, 200 CAD, 200 AUD, and 210 NZD.
Issara Clinic
Foreign clients are always welcomed with open arms by this skilled and highly experienced team. In fact, oversea patients make up about 1/3 of Issara Clinic's clientele.
This institute is customized with state of the art equipment as well as home-like atmosphere. What's nice about this clinic is that the staff works together like one collective organism. It seems as thought they are always organized, setting aside their relaxed, slow moving Thai culture.
Services provided include ozone therapy, filler treatments, treatments for skin conditions like acne, warts and freckles, the administration of anti aging facial injectables, Botox, skin whitening, radiofrequency based skin rejuvenation and laser based skin improvement procedures.
Botox at this clinic can cost as low as the following: 310 USD, 240 GBP, 270 EUR, 400 CAD, 406 AUD, and 423 NZD.
Western Botox prices are as follows: 152 USD, 120 GBP, 135 EUR, 200 CAD, 200 AUD, and 210 NZD.
Though their cost for Botox is a bit pricey, the hospitality Issara Clinic provides more than makes up for it.
The prices on this island vary in regard to Botox cost. Koh Samui continues to remain one of the most visited islands for cosmetic treatments alike. Hopefully our website's information can help you make an informed decision regarding your cosmetic needs. If you have any questions feel free to contact our customer service hotline.