The Bangkok liposuction price is so attractive that if you need this procedure then you should definitely get it done in the Thai capital. Just think, you get to go for a holiday to an attractive tourist spot and also get cosmetic treatment without breaking the bank. Cosmetic and plastic surgery in Bangkok is popular among medical tourists not just because of the great prices, but because the quality is good.
Liposuction price in Bangkok
The price of this procedure in Bangkok is extremely low when compared to the price in your home country. Liposuction in Australia would cost an average of AU$8,100 (NZD8.673, £4,621, €5,454, US$6,000, CAD8,189). In Bangkok, Liposuction costs around AU$2,020 (NZD2,168, £1,155, €1,363 US$1,500, CAD2,047). The rates will vary a great deal on the kind of liposuction you require, the number of areas that it targets and also the medical center you go to.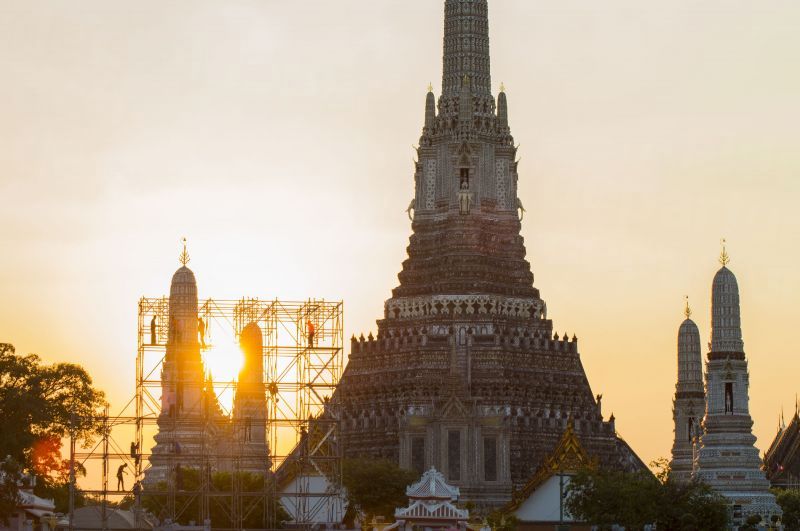 The vaser liposuction Bangkok price is lower as well. In Australia this treatment will cost an average of AU$4,632 (NZD4,966, £2,649, €3,127, US$3,435, CAD4,693) in western countries. In Bangkok, you will pay an average of around AU$3,275 (NZD3,511, £1,872, €2,210 US$2,429, CAD3,319).
Liposuction is a procedure that is usually done in sterile conditions under local sedation or general anesthesia. While it can be an outpatient procedure, there may be times when you will be better off staying overnight at the facility. If it is done as part of other cosmetic surgery, then you may need to stay even longer in hospital. If you get only small areas treated then you may be able to leave after the procedure is done.
Types of liposuction in Bangkok
Depending on the areas to be treated and your physical condition, the doctor may choose from among a range of liposuction techniques like
Tumescent

Dry Technique

Wet Technique

Power Assisted (PAL)

LipoTherme & LipoControl Ultrasonic (UAL)

Vaser Liposuction

LipoLite

Laser Smartlipo

CoolLipo

ProLipo PLUS

Water Jet Assisted

Laser assisted liposuction (LAL)
These are various methods that help to liquefy the fat that is then removed by cannulas. An invasive procedure, anyone of these forms of liposuction requires incisions and stitches or perhaps tapes. Other forms of liposuction include
LipoSonix Ultrasound

Thermage

VelaShape

Venus Freeze

Zerona

Accent Body Contouring

Cellulaze
These are non-invasive forms of liposuction and do not require surgery.
Why is liposuction effective to remove fat?
Liposuction is a proven method to remove stubborn fat deposits from particular areas of the body. It is used to sculpt the body and the face and improve the contours and is often combined with plastic surgery for best results. If you have good skin elasticity and smaller fat deposits then liposuction alone may help otherwise the excess skin also needs to be excised and tightened. Liposuction can be combined with breast reduction (for men and women), butt lift, facial contouring, tummy tuck and others.
When you have tried diet and exercise to lose weight, you will know that these have certain limitations, and reducing fat deposits is not possible with these. If you feel that liposuction is the answer for you then the Bangkok liposuction price is attractive enough to get the treatment done - and if you book with Medical Departures we guarantee you the best prices available.