Body Contouring in Bangkok At Par With International Standards
Losing weight is a major achievement for anyone. You will feel better after major weight loss, both physically and emotionally. However, weight loss can result in 'loose' skin and tissue. Surgery can help remove the excess fat and sagging skin, resulting in a more toned body. This is known as body contouring. There are many hospitals in Bangkok, read on to see how to find the best one where to get your body contouring procedure done.
Find a Hospital That Offers Flexible Treatment Schedules
When you are going for body contouring in Bangkok, you are obviously taking time off work. Secondly, you also need to set off time for vacationing, because what is medical tourism without the tourism? More importantly, you also need to spend some time recovering after a surgical procedure, and the doctor may also call you in for a follow-up appointment a few days after the surgery. All this requires a flexible schedule. Luckily, all the top hospitals in Bangkok offer flexible schedules for overseas patients, and the hospital wait-times are also very short.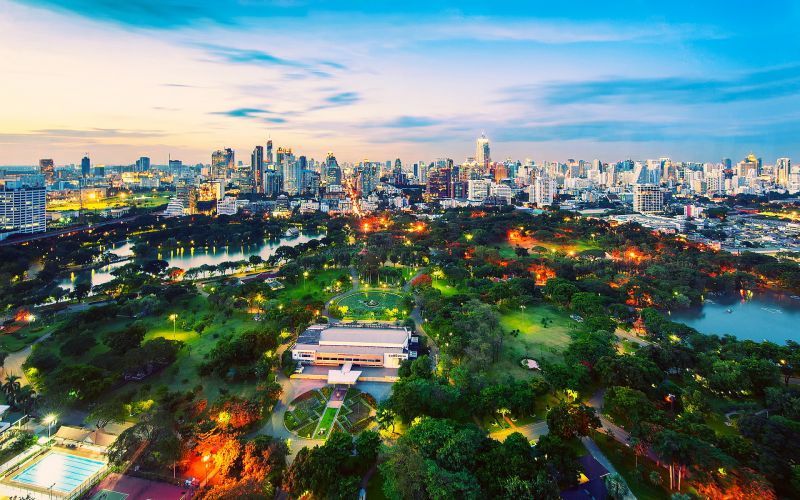 Find a Hospital That Offers Exclusive Packages for Tourists
The main reason why people go for body contouring in Thailand or other Asian countries for that matter is affordability. Liposuction costs in Bangkok are significantly cheaper as compared to countries like New Zealand or Australia. Just note the difference in average prices:
Cost of Liposuction in Australia: AUD $8100
Cost of Liposuction in New Zealand: NZD $ 8800
Cost of Liposuction in Bangkok : AUD $3000 and NZD $3300
Very impressive indeed. Moreover, there is further scope for cost savings as well if you can get your hands on some holiday packages. Bangkok hospitals regularly feature exclusive packages for overseas tourists, which will add value to your medical trip, and if you book with Medical Departures you can take advantage of our best price guarantee.
Find a Hospital With Good Reviews
This is yet another way to find the top clinic for body contouring in Bangkok at the lowest cost possible. When you short-list all the popular Bangkok hospitals, read their reviews to gauge their reputation in the medical tourism community. This will make you more confident about the hospital you will be operated in.
Find Referrals
When searching for a good medical facility in another country, referrals prove extremely valuable. This is as important as reading reviews, maybe even more, since referrals are based on first-hand experience. If a friend or relative happened to be a medical tourist and who is already had plastic surgery in Bangkok , ask them about the hospital(s) they recommend.
Find a Reputed Hospital
Since you are travelling to another country for a medical procedure, the last thing you want is to be ripped-off by a fraudulent practice. That is why you need to find a reputable body contouring hospital. Thankfully, there are more than enough genuine hospitals in Bangkok that have successfully treated and continue to treat thousands of foreign patients every year.
Using the information described above, you can easily find the best place where to get body contouring in Bangkok.