Having breast implants in Thailand could save you thousands of dollars off the average price at an Australian clinic—with your flights and accommodation included too. Many women from across Australia are combining a visit to Thailand with breast augmentation surgery , and with the help of Medical Departures doing this is now easier than ever.
Why Choose Thailand for Breast Implant Surgery
Thailand has a long history of welcoming international patients searching for low-cost elective cosmetic surgeries, and you can find modern medical facilities all over the country. Choose from a wide range of Thai hospitals accredited by the Joint Commission International , staffed by bilingual plastic surgeons who specialise in breast implant surgery.
With highly-skilled doctors and quality treatment comes safety, and that is exactly what you can expect when you have treatment at a Medical Departures Verified Clinic. Breast implant complications are very rare , and you can further minimise any risk by having surgery at a Thai clinic that has had its medical licenses checked and treatment rooms inspected.
What Type of Breast Implants Do You Want?
Enlarging the size of your breasts can be achieved with both saline implants and silicone implants , but which type of implant is going to be right for you? The main difference is the look and feel; silicone implants are believed to more closely mimic natural breast tissue. Another difference is cost, with silicone implants being slightly more expensive their saline counterparts. Make sure you discuss how you want to change your breasts with your plastic surgeon, who can then recommend either silicone or saline implants to meet your desired results.
The Price of Breast Implants Compared: Thailand vs Australia
You already know that you can save money on breast implants by visiting a plastic surgeon in Thailand instead of Australia, but just how much do you stand to save? Here is a comparison of the costs to make it completely clear, and hopefully this information will help you make your decision about travelling to Thailand for breast implant surgery.
Visit a plastic surgeon in an Australian city like Sydney, Adelaide, Melbourne, Brisbane, or Perth and you can expect to pay an average of AUD$16,500 for breast implants. Now over to Thailand, where the average price for breast implants at plastic surgery clinics in Bangkok, Phuket, and Pattaya is AUD$7,000.
As you can see, breast augmentation surgery is less than half the price in Thailand compared to Australia. On average, you can expect to save AUD$8,500, and in some cases, the savings can even reach over AUD$10,000. While saving money is great, it is important that you choose a trusted breast implant clinic in Thailand to have your treatment.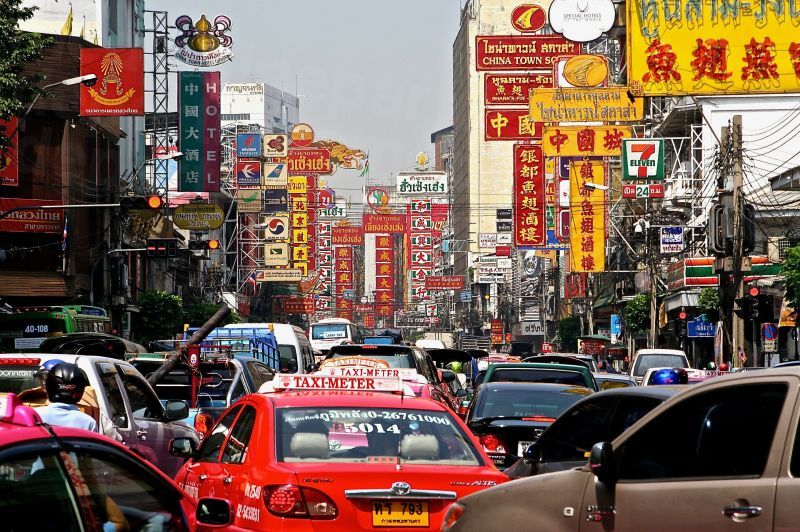 Three of the Best Breast Augmentation Clinics in Thailand
Medical Departures makes finding outstanding Thai medical facilities much easier, by providing a wealth of information on individual clinics, publishing verified past patient reviews and collecting customer satisfaction ratings. All this makes it quick and easy to learn more about a clinic and find out what people really think of it.
Samitivej Sukhumvit Hospital is one of the most highly-rated Thai hospitals for breast implant surgery, with a maximum 5-star rating and 150 reviews written by satisfied patients from all over the globe. A huge award-winning hospital in the Thai capital with 270 beds and 1,200 members of staff, the quality of care here has been recognised by the Joint Commission International. In addition to JCI-accreditation, Samitivej Sukhumvit Hospital is also a Medical Departures Global Patients' Choice Award winner.
Also in Bangkok, the Kamol Hospital has been reviewed by 80 pleased patients and currently has a 4.5-star rating for customer satisfaction. This medical facility specialises solely in cosmetic surgery and is headed by the talented Dr. Kamol Pansritum. He leads a team of highly-trained cosmetic specialists, who offer a range of plastic surgeries besides breast augmentation, including a mommy makeover, tummy tuck, and butt lift. Kamol Hospital opened ten years ago and was quickly accredited by the Joint Commission International for its high standards.
Another top breast implant clinic is the Phuket Plastic Surgery Institute , located within the JCI-accredited Phuket International Hospital. The team of 11 English-speaking plastic surgeons working here each specialises in particular types of treatment, and are recognised as leaders in their field. A wide range of cosmetic breast surgeries are available, and you can read over 100 reviews written by patients from Australia, New Zealand, the UK, and the US.
Enjoy More Affordable Breast Augmentation Surgery With Medical Departures
You can start arranging your breast augmentation in Thailand right now here at Medical Departures. All you need to do is provide an appointment date and time that suits you, along with your contact details. With our online appointment scheduler you can do this anytime you like, plus we provide free cancellations up to one day before your appointment.
If you would like to talk with someone over the phone ahead of setting up your breast augmentation appointment, give our Customer Care Team a call. They will be able to answer any questions you have. When you are ready to travel to Thailand, they can help make all your arrangements.
Sources:
How To Combine a Vacation with Breast Augmentation Surgery. Beauty Scene. 20 July 2018. https://www.beautyscene.net/body-care/breast-augmentation-surgery/
JCI-Accredited Organizations in Thailand. Joint Commission International. https://www.jointcommissioninternational.org/about-jci/jci-accredited-organizations/?c=Thailand
Breast implants and your health. Better Health Channel. https://www.betterhealth.vic.gov.au/health/ConditionsAndTreatments/breast-implants-and-your-health
Breast implants: Saline vs. silicone. Mayo Clinic. 2 August 2018. https://www.mayoclinic.org/healthy-lifestyle/womens-health/in-depth/breast-implants/art-20045957