With its immaculately clean, modern clinics and world-class physicians and surgeons, the tropical island paradise of Phuket, Thailand is home to some of the best, most affordable cosmetic surgery providers on the planet. Along with its vibrant nightlife and beautiful beaches, we at Medical Departures stay keenly aware of the continual growth in the cosmetic surgery community, and keep you in the loop. Check out our list of the top 5 Phuket plastic surgery clinics from our reviews and customer feedback:
Bangkok Hospital Phuket:
Offering exceptional cosmetic surgery services at affordable prices, Bangkok Hospital Phuket is accredited by the Joint Commission of International Accreditation (JCIA USA) and Hospital Accreditation (HA). In addition, Bangkok Hospital Phuket has received recognition for its outstanding quality of work with the reception of the Asian Hospital Management Awards (2012-2014), The Thailand Tourism Awards (2010), and Superbrands Thailand Award (2003).
"They organized everything… I did my research and heard it was a fantastic hospital. It was amazing, mind-blowing. I felt very calm the whole time I've been here. The nurses have been wonderful. It's better here than in New Zealand, it's very clean and hygienic."
-Lauren, Auckland, NZ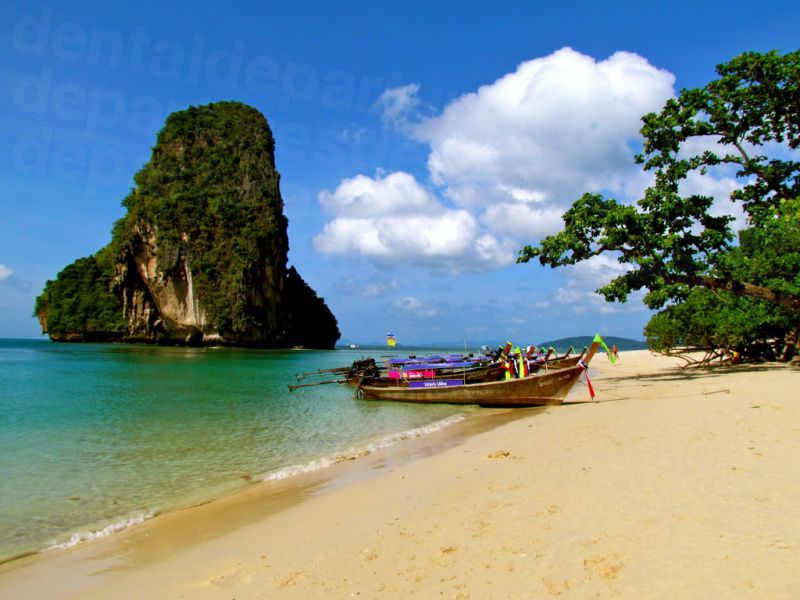 Phuket Plastic Surgery Institute (PPSI):
PPSI has long been a trusted resource for reliable, high-quality cosmetic surgery work, featuring a top-class team of plastic surgeons, management, healthcare providers and medical staff. PPSI is a landmark Phuket destination for all cosmetic and plastic surgery operations, internationally recognized for providing trusted service to its clients.
"I would like to thank the PPSI and hospital for providing me an opportunity for us to make the journey to physical change at an affordable price. The service you provide is of a great standard. I will highly recommend my experience to my friends and family back in Australia."
-Diane, Australia
Radiant Medical Phuket:
With its beautiful, immaculate facilities from the exterior to the operating rooms, Radiant Medical Phuket offers cosmetic surgery procedures in a warm, welcoming environment. With Western-educated, English-speaking surgeons, the clinic caters to foreign clients seeking the best possible care.
Radiant Medical Phuket comes highly recommended with endless praise from satisfied customers:
"I own Destiny Meditravel a Medical Tourism agency based in Australia. I have been sending all our clients to Radiant Medical in Phuket for past 6 years for their non-surgical rejuvenation and skin treatments. The results and customer service they receive has been amazing, not to mention the cost. I personally had the Ultherapy treatment combined with facial threads in February 2013 and have been pleased with the results."
-Melanie Mount Gambier, Australia
Tanaporn Clinic Phuket Branch:
With its perfect 5-star rating from our customers, Tanaporn Clinic Phuket Branch could not come more highly recommended. With 16 treatment cosmetic clinics spanning across Thailand, Tanaporn Clinic Phuket Branch has earned this pristine reputation. Consider the following rave review from satisfied customer Elle:
"Thank you for all -- what the doctors, nurses, cares, therapists and all of the team you have done for me!"
-Elle Avery, UK
Apex Profound Beauty Clinic:
Located near the infamously beautiful Kata Yai and Kata Noi beaches, Apex Profound Beauty Clinic utilizes state-of-the-art medical procedures in a world-class medical facility to help you become the best version of yourself possible. With western-trained, experienced doctors and a caring staff to help you along every step of the way, Apex Profound Beauty Clinic is a great choice for your self-improvement procedures. Here is just one of the many glowing reviews from patients:
"Greatly appreciated and I will definite be back to visit you again APEX."
-Lalita
Get in touch with Medical Departures today to start your journey to a better you at any of these top 5 Phuket plastic surgery clinics!