Last fact-checked: 20 January 2023
For more affordable breast augmentation prices, Tijuana has become a popular choice for international patients looking to save without compromising when it comes to safety or quality of care.
Medical Departures' network of fully verified, fully background-checked clinics and hospitals here on the Northern Mexico border offer a range of solutions to help women increase breast size and shape with the use of breast implants or alternative options, such as fat grafting.
Find out how easy it is to book a free consultation with a certified breast augmentation surgeon in Tijuana, as well as prices, reviews and recommended clinics.
What Is the Cost of Breast Implants in Tijuana, Mexico?
The price of breast augmentation surgery in Tijuana ranges from $3,000 to $5,000, depending upon the method used.
For example:
Full silicone breast implants (the most popular option) are likely to cost around $4,000 - $5,000 in Tijuana.
Patients booking plastic surgery in Mexico through Medical Departures typically pay between 50% and 70% less than they would in the USA or Canada, where breast surgeries can range from $7,000 - $12,000 when all treatment expenses are factored in.
See below for a breakdown of the price of breast implant surgery in Tijuana vs the USA:
| | |
| --- | --- |
| Country | Breast Augmentation Price (in USD) |
| Mexico (Tijuana) | $3,000 - $5,000 |
| USA | $6,000 - $12,000 |
[Please note: these prices are approximate estimates based on international data, calculated at the time of writing. Please consult with Dental Departures for an exact quotation.]
What Factors Affect Price?
Various factors will determine the final cost of breast enhancement surgery in Tijuana, including:
The reputation of the clinic and surgeon

The method used (implants vs fat transfer)

The type of implant material (saline vs silicone)

The volume of fat used in the case of fat grafting

The size and shape of the implants (eg. round, teardrop or "gummy bear implants")

The type of incisions used (periareolar/inframammary/transaxillary)

Your length of stay in hospital or inpatient facility, if required

Whether the price includes all treatment costs, such as doctor's fees, in-patient care, anesthesia and medication.

Whether additional post-surgery essentials, such as compression garments, are offered by the clinic or hospital.
Are There Any Hidden Costs?
When booking plastic surgery abroad with Medical Departures, patients can look forward to transparent price quotes without any hidden charges.
Our team works closely with certified breast augmentation specialists across Mexico in order to provide accurate and detailed price estimates that are inclusive of essential treatment costs.
Please note that price estimates are subject to change, particularly in cases where adjustments are made to a provisional treatment plan, such as a larger cup size increase, change in the method used or change in the type of incisions.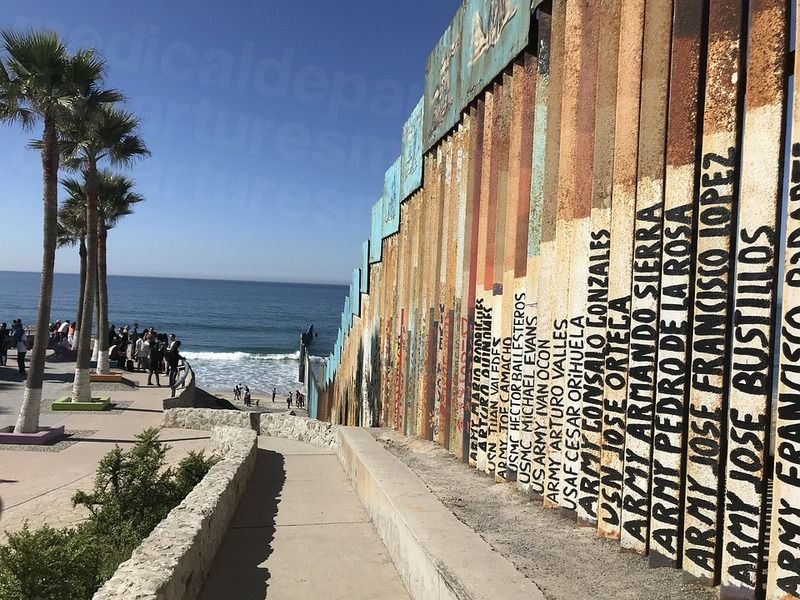 Why Should I Choose Tijuana for Breast Augmentation Surgery?
Mexico has long been a popular destination for North Americans seeking safe, affordable healthcare alternatives. From dentistry to hip replacements and weight loss surgery to fertility treatments, Mexico offers medical tourists highly-skilled specialists from all over the country.
Rising costs and waiting times in the US and Canada have facilitated the growth in medical tourism to Tijuana, where prices are significantly lower–up to 70% less when booking with Medical Departures.
Medical tourists have also come to expect the same quality as back home, especially in terms of the expertise of medical staff and standard of facilities. Tijuana offers excellent medical personnel, many of whom have trained in the USA, as well as private healthcare facilities that are equipped with state-of-the-art equipment.
New and contemporary clinics are opening up that are a far cry from the outdated image of dusty back-street clinics where cheap didn't necessarily mean cheerful. Now patients can expect state-of-the-art technologies housed in contemporary surroundings that adhere to international hygiene and safety protocols.
Easy-to-Reach Travel Destination
In addition, Tijuana's proximity to the US-Mexico border makes it easily accessible, particularly for residents from the Southwestern states.
Tijuana is accessible via General Abelardo L. Rodríguez International Airport (Tijuana International Airport) and the city is also conveniently located close to San Diego in Southern California, approximately 40 miles away.
Why Is Breast Enhancement Surgery Cheaper in Tijuana?
As a developing country, Mexico's overall lower cost of living (compared to the USA and Canada) is the main factor that drives down prices–not only for cosmetic surgery and healthcare but also for everyday commodities like food, energy and accommodation.
With lower overheads for businesses in Tijuana, it costs less for clinics and hospitals to operate south of the border–with subsequent savings passed on to patients.
Finding the Best Clinic and Surgeon for Breast Implants in Tijuana
When weighing up your options for breast augmentation in Tijuana, it's crucial to gain as much information you can beforehand, from reliable sources. That's why booking with Medical Departures can help you arrive at your own decisions with all the appropriate information already pre-checked for you.
As an elective procedure that is neither urgent nor deemed a necessity, it is important to make sure that you are not taking on any additional risk. If you book on your own going by information put out by a clinic, there is no foolproof way of verifying the information.
Going by some of the horror stories and bad experiences posted in various forums (as well as tabloid news outlets), it is wiser not to book on your own but instead use a trusted third-party booking platform that verifies doctor qualifications, professional memberships, safety protocols and the genuineness of patient reviews.
Medical Departures' Independent Verification Process
Our team carries out thorough background checks on the credentials, experience, licenses and certifications of surgeons listed on our site, as well as the amenities at top-rated clinics and hospitals across the globe. We make sure that everything is above board so that you stay safe, don't run into any complications and get the cosmetic results you want.
Medical Departures details all of this information on each of our individual clinic listings, which also contain patient reviews, clinic photos and transparent price tables–allowing patients to make an informed decision before heading to Mexico.
Medical Education, Schools and Associations in Mexico
When partnering with clinics and hospitals in Tijuana, we take note of:
The name and location of the institution from which they graduated

The type of degrees surgeons hold (eg. Doctor of Medicine (MD), Ph.D., etc)

Surgeons' specialist qualifications and place of issuance

Whether doctors have worked or studied abroad

The number of years they have spent practicing
We also list professional boards and associations in Mexico, the USA and any other countries that surgeons are registered with such as:
American Society of Plastic Surgeons (ASPS)

Mexican Association of Aesthetic & Reconstructive Plastic Surgery

American Society of Plastic Surgeons

Academy of Cosmetic Surgery of Mexico

American Academy of Cosmetic Surgery

The Medical Association/Council of Mexico
Other Reasons to Book With Medical Departures
Live chat support–available 24/7 before, during and after your trip to Tijuana

Free access to a database of thousands of doctors and clinics across dozens of top medical tourism locations in Mexico and the rest of the world

Compare rates with our transparent price lists on our dedicated clinic listing pages

Exclusive Medical Departures promotions, available at select clinics

It's free to cancel up to 24 hours before your appointment

No additional costs for using our platform to book a consultation–or via our Customer Care Team who can be reached via phone, email or online chat
Top Breast Implants/Augmentation Clinics and Surgeons in Tijuana, Recommended by MD
Check out these top clinics that work with some of the best breast implant surgeons in Tijuana–with prices starting as low as $3,000:
Click through to see surgeon profiles, maps, breast implant before & after photos, reviews, prices and more useful information to help you prepare for your trip to Tijuana.
Related Pages:
> Ultimate Guide to Breast Augmentation in Mexico (country-wide)
> Ultimate Guide to Breast Augmentation in Mexicali
> Ultimate Guide to Breast Augmentation in Cancun
(Above: Advanced Health Medical Center in Tijuana)
In Brief: What Does Breast Augmentation Surgery Entail?
Also known as augmentation mammoplasty (or informally, a "boob job"), this cosmetic surgery increases the size of the breasts and usually involves placing silicone breast implants under the breast tissue or chest muscles through small incisions.
Other methods of enlargement may use saline implants or fat transfer (grafting).
This plastic surgery is the most popular surgical enhancement of the body–more than 300,000 women undergo breast implant surgery every year in the US alone. After a boob job, patients often report benefits including increased confidence and self-esteem.
Who Is Suitable for Breast Augmentation?
There may be one or a myriad of reasons for wanting to increase the size of your breasts. You may think they are too small, or it could be that post-pregnancy–or after significant weight loss–that breasts lose their fullness. Breast enlargement may also be considered as part of a reconstruction after a mastectomy or combined with a breast lift.
If you are generally in good health and have a reasonable outlook as to what you want to achieve, then breast augmentation can be a viable option.
Related > Ultimate Guide to Breast Lift Surgery in Mexico
Breast Implant Procedure & Techniques
The procedure is tailor-made to increase your breast size; this can be achieved either with implants or by taking fat from another part of your body with liposuction. The surgery typically takes between one and two hours.
There are various techniques for breast implants, and the method employed will be discussed with you prior to the operation. Typically carried out under general anesthesia, incisions are made:
Around the areola (periareolar incisions)

Under the armpit (transaxillary incisions)

Underneath the breast in the crease which joins the chest wall (inframammary incisions)
Implants can then be inserted, either under or over the pectoral muscle. The incisions are stitched closed and the area is bandaged while healing takes place.
Recovering From Breast Augmentation Surgery
Compared to other cosmetic surgeries, breast augmentation is reasonably swift: you can usually return to work and other routines after a week, so long as activities are not overly strenuous. You will, of course, be stiff, sore and bruised for a few days after the surgery and you will have to take it easy–no lifting or stretching too much.
Over the following weeks, you will feel gradually more like your old self but will need to avoid vigorous exercise and heavy lifting for approximately six weeks. A full recovery can take several months.
Read more about the procedure in our Ultimate Guide to Breast Augmentation.
Traveling to Tijuana for Plastic Surgery
If you're looking for a more affordable option for plastic surgery and are based in the USA or Canada, Tijuana may well fit the bill. With two international airports nearby (Tijuana and San Diego), it is accessible for international patients and Tijuana is close enough to drive to for patients who live in the southern United States. This is a huge bonus for these patients, where a short trip over the US-Mexico border can save them thousands of dollars.
In fact, some 20 million Southern Californians live within a four-hour drive from downtown Tijuana, while dozens of daily flights connect the region with major cities such as New York, Miami, Chicago, Washington, Los Angeles, Vancouver and Toronto.
Tijuana is popular for day-trippers traveling via Southern California and beyond, and has all the facilities and amenities you need for a good day out, or a day or two's stopover. Due to the proximity of the US, and cheaper prices, medical tourism is on the increase, and there are excellent accommodation options to suit most tastes and budgets.
More than 300,000 people travel in and out of Tijuana each day—making it the world's busiest border crossing. For decades, Americans have been drawn here in search of cheaper medical supplies, as well as shopping (particularly leather goods and handicrafts) and a taste of Mexican culture; the city is always offering new and exciting options for fine dining, brand name hotels and other lodging choices (such as Airbnb that now lists private houses, apartments and more across the region).
It's easy to make a mini-break of a trip to Tijuana as there are plenty of lodging options in town, which means you can enjoy some of the other amenities Tijuana has to offer apart from low-cost medical care.
Mexico Medical Tourism Related Pages:
See the below guides for more in-depth travel information, including visa and border crossing tips, alternative destinations, and more recommended clinics that make up Medical Departures' network of more than 100 certified options across the country.
> Ultimate Guide to Doctors in Mexico
> Ultimate Guide to Doctors in Tijuana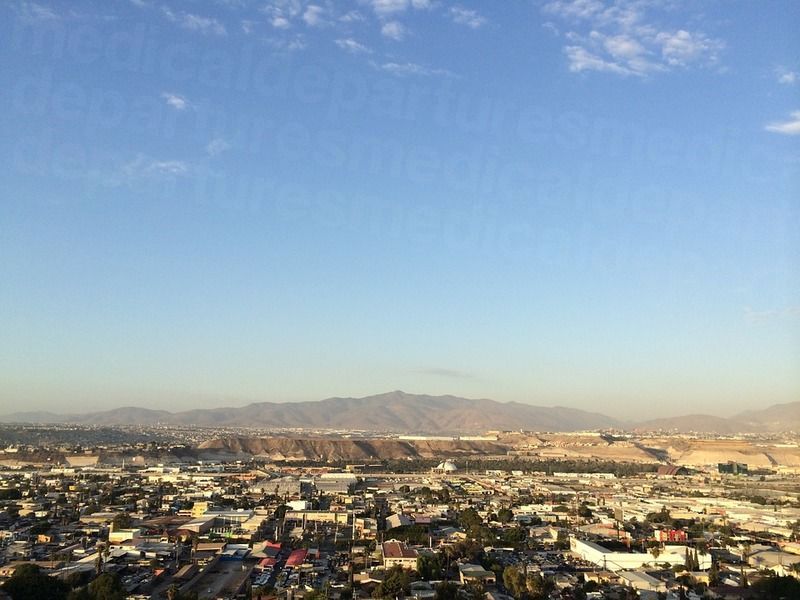 Breast Augmentation FAQs
Q. How much does breast implants/augmentation cost in Tijuana?
A. Breast augmentation prices in Tijuana start at around $3,000; this can increase to around $4,000 - $5,000 depending on factors like the reputation of the clinic/surgeon or if the implant surgery is combined with other procedures, such as tissue lifting.
Q. Is breastfeeding possible after getting breast implants?
Yes, it is possible to breastfeed after getting breast implants. For those considering having children, it is important to understand the implications breast implant surgery has regarding breastfeeding.
Q. Where is the best place to get breast implants in Mexico?
A. Mexico boasts a number of easy-to-reach destinations for medical tourists seeking lower prices for breast surgeries, including Tijuana as mentioned here, as well as Mexicali, Mexico City, Guadalajara, Cancun and Playa del Carmen.
Q. How long do breast implants feel hard?
A. Typically, breast implants will feel quite firm for up to six months following surgery; massaging the area (following your doctor's instructions) can help soften silicone implants in the weeks and months following surgery.
Q. What are the safest types of breast implants available today?
Silicone implants are considered the safest type of implant and are the most popular choice for patients seeking breast enlargement across the globe.
Q. How long do breast implants last?
A. Breast implants today can last between 10 - 20 years, with the chance of rupture increasing by approximately one percent per year.
Getting Started with Medical Departures
Check out our listings for a choice of quality surgeons and clinics in Tijuana here. You can book your appointment directly through our site or get in touch with our Customer Care Team and pay the best prices online for your breast augmentation in Tijuana.
When viewing one of our clinic or hospital listing pages, hit the "Contact Clinic" button to send us a message and we'll get back to you with a personalized price quote.
Sources:
Can I breastfeed if I'm… NHS. Website accessed: 7 January 2023. https://www.nhs.uk/start4life/baby/feeding-your-baby/breastfeeding/can-i-breastfeed-if-im/breastfeeding-with-breast-implants
Will your breast implants last a lifetime? ASPS. Website accessed: 7 January 2023. https://www.plasticsurgery.org/news/blog/will-your-breast-implants-last-a-lifetime
Breast Implants. WebMD. Website accessed: 7 January 2023. https://www.webmd.com/beauty/cosmetic-procedures-breast-augmentation
Brazier, Yvette. What you need to know about breast augmentation. Medical News Today. 3 April 2017. https://www.medicalnewstoday.com/articles/263567.php
International Society of Aesthetic Plastic Surgery. Website accessed: 7 January 2023. https://www.isaps.org/
Tijuana. Lonely Planet. Website accessed: 7 January 2023. https://www.lonelyplanet.com/mexico/baja-california/tijuana
Houses for rent in Tijuana. Airbnb. Website accessed: 7 January 2023. https://www.airbnb.com/tijuana-mexico/stays
Anesthesia Risks. American Society of Anesthesiologists. Website accessed: 7 January 2023. https://www.asahq.org/madeforthismoment/anesthesia-101/types-of-anesthesia/anesthesia-risks
Breast Augmentation. Mayo Clinic. Website accessed: 7 January 2023. https://www.mayoclinic.org/tests-procedures/breast-augmentation/about/pac-20393178
Getting to Mexico. Rough Guides. Website accessed: 7 January 2023. https://www.roughguides.com/destinations/north-america/mexico/getting