Last fact-checked: 25 November 2021
Considering rhinoplasty abroad? You're not alone. A growing number of people seeking nose jobs are swapping their home country for a destination where the surgical expertise in the best clinics is just as good—but for a much lower cost.
Nose reshaping is one of the most popular procedures to have overseas and we have helped thousands of patients save up to 80% in attractive locations including Thailand, Mexico, the Philippines, Turkey, and South Korea.
Find how you can book your treatment at one of our background-checked clinics and secure the best prices online.
What Is Rhinoplasty?
Also known as simply a nose job, rhinoplasty surgery is used by surgeons to alter the shape of the nose. The reason for this may be purely aesthetic, to improve breathing or both.
Depending on your facial features and aesthetic goals, a nose job can be used to:
Straighten the nose, often following injuring

Make the length longer or shorter

Decrease the size of the bridge

Widen or narrow the nostrils

Alter the trajectory of the nose

Reshape the tip
This surgery can involve changes to bone at the top of the nose (bridge), as well as cartilage in the lower portion, the skin or all three.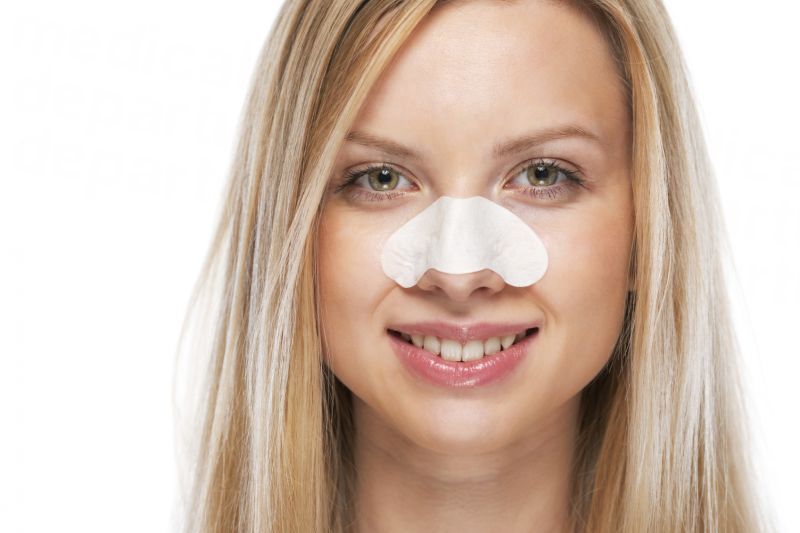 Am I Suitable for Rhinoplasty?
Rhinoplasty surgery could be an option if you:
Are unhappy with the size or shape of your nose

Want to alter the angle of your nose for aesthetic purposes

Want to even out a nasal bump or correct a particular abnormality

Experience breathing problems due to its formation

Have suffered an injury and want to make corrections (often to straighten the nose)
You will want to consider some of the cons of rhinoplasty, which is irreversible once you have had the procedure. For instance:
Surgery may dramatically alter your look.

It may take time for you, and other people, to adjust.

You may have scars at the base of your nose depending on the type of surgery

You may develop skin problems associated with grafting materials.

In some cases, the surgery is irreversible
Before and After Surgery: Preparations
Your surgeon will consult with you on your desires for a new nose, and provide you with thorough instructions on what to do pre and post-operation to help aid your recovery.

Before surgery, the following recommendations will help:
After your rhinoplasty surgery, you should arrange for someone to pick you up as you won't be able to drive (this can be a friend, family member or privately booked service if traveling alone). It is also a good idea to have somebody stay with you on the first night after your operation.
You will also be advised to:
Avoid strenuous activities, including sports, including aerobics or jogging

Avoid blowing your nose

Take a shower instead of a bath if you have bandages on

Be gentle when brushing your teeth and limit movement of the upper lip

Avoid pressure to the nose, and try to limit extreme facial expressions, such as laughing or resting glasses on your nose.
The Rhinoplasty Procedure
Rhinoplasty is tailor-made for each individual and it doesn't have a set series of steps applied to everyone (as everybody's nose and cosmetic goals are different).
Carried out using general or local anesthesia, a nose job is normally done as an outpatient procedure, which means that you will not have to stay in the hospital overnight.
Depending on the anatomy and aims of the patient undergoing the operation, your surgeon may use:
A small incision at the base of the nose (open rhinoplasty)

One or more incisions inside the nose (closed rhinoplasty)
The cartilage or your nasal bone can then be augmented in several ways, depending on your specific circumstances.
The amount of bone or cartilage to be removed during the procedure will depend on your desired outcome. In some cases, it may be necessary to add cartilage grafts. Projections inside the nose may also need to be straightened or removed to help correct a deviated septum and help you to breathe more easily.
On average, the procedure can take 1 - 3 hours.
Learn more about what rhinoplasty surgery entails here.
Rhinoplasty Recovery Time
You must follow your surgeon's recommendations, and it is important to recognize that recovery time varies among individuals.
Surgical packing inside your nose will be removed between four and seven days after surgery.

The bandages and splint will be removed within a week to 10 days.

The swelling and bruising take around two weeks before it subsides

You can usually return to work before then, depending on the nature of work and how you are feeling in general.

Most normal activities can be resumed in three weeks, including low-impact, gentle exercise.
How Much Does Rhinoplasty Cost Abroad?
Prices vary, depending on where you go and what your specific surgery entails.
Most patients are able to save at least 50% on rhinoplasty prices abroad and some patients save up to 80%.
For example, take a look at the price table below comparing average prices in Mexico, Thailand and Turkey, bearing in mind that rhinoplasty can cost around $8,000 - $10,000 in the US:
| | | | |
| --- | --- | --- | --- |
| Country | Estimated nose job price (in USD) | Estimated nose job price (in GBP) | Estimated nose job price (in EUR) |
| Mexico | $3,000 | £2,250 | €2,600 |
| Thailand | $2,500 | £1,900 | €2,200 |
| Turkey | $2,500 | £1,700 | €2,000 |
Please note: these are estimated figures based on average across our network of global clinics. For up-to-date figures, visit our individual clinic listing pages.
Best Nose Job Clinics in the World
See below the top-rated clinics and hospitals working with licensed, experienced rhinoplasty experts:
Mexico
>> All nose job clinics in Mexico

Turkey
Thailand
>> All nose job clinics in Thailand
Other useful links: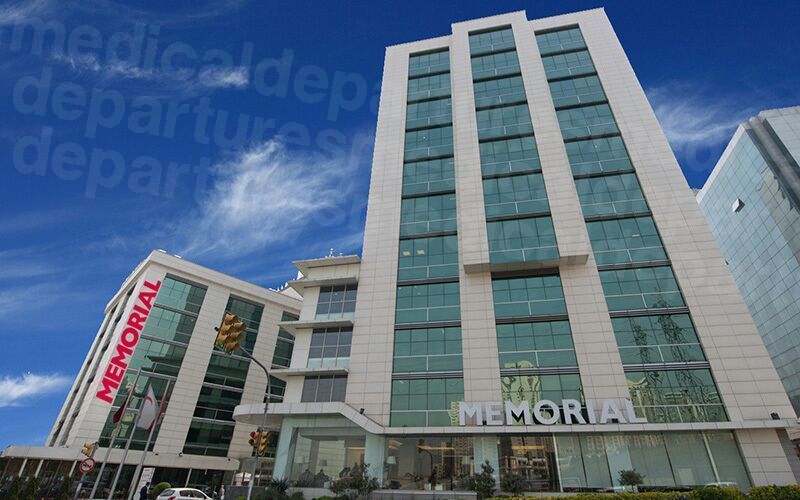 How Can I be Sure of the Quality of Rhinoplasty Treatment Abroad?
You can find a reliable and trustworthy surgeon by doing a little research. Check out rhinoplasty reviews from former patients, as well as checking out clinic accreditation, professional memberships and qualifications.
To maximize your safety, booking with Medical Departures makes sense. As one of the world's leading online medical travel agencies, Medical Departures helps thousands of patients every year obtain affordable, high-quality medical care abroad.
We also perform a number of background checks, verifying doctor qualifications, experience and professional affiliations to ensure you can rely on their expertise.
Rhinoplasty Before & After Photos From a Leading Medical Departures Clinic
Take a look below at the nose job before and after photos provided by Estetik International, one our our leading partner clinics for nose jobs in Turkey: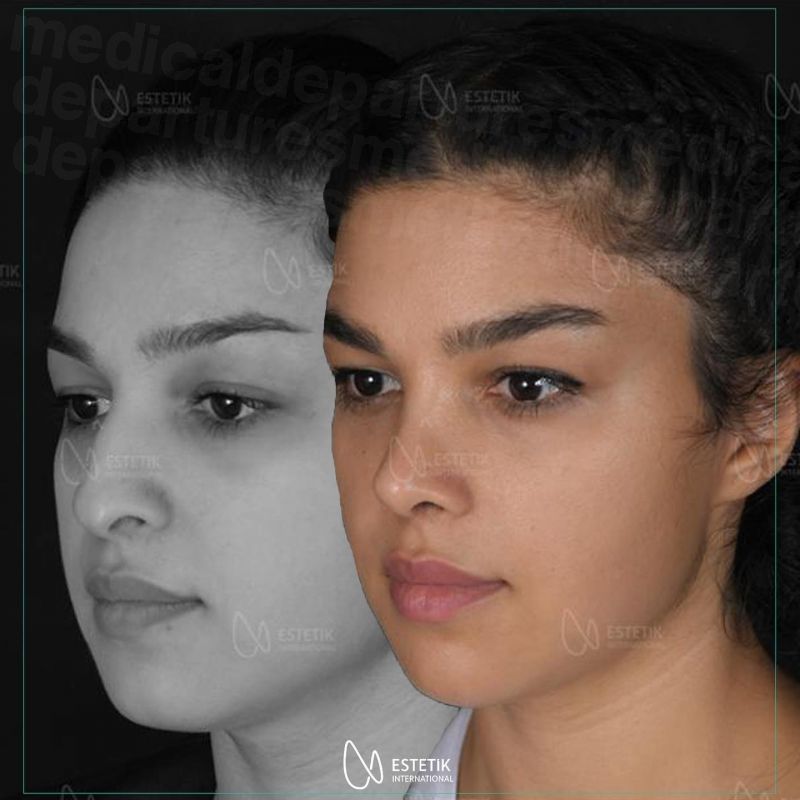 Why Book with Medical Departures?
When booking with Medical Departures, you can also take advantage of:
No upfront charges when you book (pay at the clinic)

Free access to hundreds of clinics in the region, with transparent price lists and no-obligation quotes provided by our team

Assistance and discounts when arranging travel, accommodation and insurance

Free 24-hour customer support

Our Best Price Guarantee

Free to cancel any time up to 24 hours before your appointment
Getting Started with Medical Departures
Check out clinic facilities, before & after photos, surgeon profiles and past patient reviews at our verified clinics around the world for nose jobs.
You can book an appointment directly through our site to guarantee the best prices and free access to our Customer Care Team.
For more information about undergoing rhinoplasty abroad, connect with Medical Departures via phone, email or online chat.
Sources:
Cosmetic Surgery for the Nose. WebMD. Website accessed: 18 November 2021. https://www.webmd.com/beauty/cosmetic-procedures-nose-job-rhinoplasty
The Rhinoplasty Society. Website accessed: 18 November 2021. https://www.rhinoplastysociety.org/
Rhinoplasty. Mayo Clinic. Website accessed: 18 November 2021. https://www.mayoclinic.org/tests-procedures/rhinoplasty/about/pac-20384532
Cardellino, Carly. 18 Things Your Nose Shape Says About You. Cosmopolitan. 14 November 2016. https://www.cosmopolitan.com/style-beauty/beauty/a8277930/different-nose-shapes/
Shaye, David. Thinking about rhinoplasty? Harvard Health Publishing. 6 March 2019. https://www.health.harvard.edu/blog/thinking-about-rhinoplasty-2019030616112
Vitamin and mineral supplements after weight loss surgery. NHS. PDF accessed: 16 January 2019. https://www.sth.nhs.uk/clientfiles/File/PIL1716%20vitamins%20and%20minerals.pdf
Smokers who quit one month before surgery reap benefits: UN health agency. UN News. 20 January 2021. https://news.un.org/en/story/2021/01/1055591