If you are unhappy with the size of your boobs and wish that they were bigger, then the affordable breast augmentation cost in Bali is tempting. Indonesia is an emerging medical tourism destination and offers budget prices at top quality medical facilities. With a mild climate in the winter that is largely hot and often rainy, this is a good time to visit.
How is breast augmentation done?
Breast augmentation is traditionally performed surgically, using implants to increase the size. The surgeon makes incisions and creates a space for the implants and then inserts them. After surgery, you will have to wear support bras till such time as medically advised. You can select from saline or silicone implants in various shapes and sizes. You can choose from a range of options in consultation with your doctor. After this surgery, you will be able to wear the clothes that you always wanted that will show off your new found curves.
You can also get breast augmentation done using a minimally invasive cosmetic treatment via autologous fat transfer. The fat is harvested using liposuction from the fatty parts of your body and then refined. This is then injected into the breasts at strategic places to increase the size of the breasts. This procedure helps you by reducing fat in places where you don't need it. However, if you are otherwise skinny then implant surgery is the only option.
Which is the top hospital for breast augmentation in Bali?
Bali is a popular Indonesian hotspot with miles of beaches and islands around. You can see some amazing sunsets and sunrises here, relax at a resort, go for massages, enjoy the party atmosphere in the night and more. Bali has lots to see and do with beautiful natural surroundings all round, temples belonging to different religions, Balinese dancing and other live entertainment and huge shopping malls. You can also choose to recuperate in a top hotel after your surgery, getting the attention that you want.
The top hospital in Bali is undoubtedly BIMC Hospital Nusa . This is top medical facility with the state of the art amenities, highly experienced doctors and largely caters to an international clientele that go there for cosmetic surgery, esthetic treatments and dialysis. It is accredited with the Australian Council on Healthcare Standards International (ACHSI). The hospital has two branches, one in Nusa and the other in Kuta, but the Kuta one specializes in medical treatments of various kinds.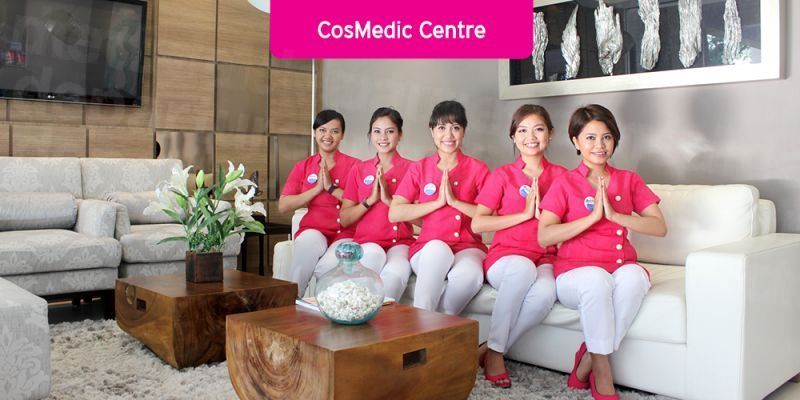 What is the breast augmentation cost in Bali?
For a low breast augmentation cost Bali should make it to your shortlist of medical tourism destinations. In Bali, a breast augmentation would cost around AUD4,749 ((NZD5,291, £2,923, €3,191, CAD4,689, US$3,787) for breast implant surgery.
The same procedure in an advanced country would cost you around AUD14,424 (NZD16,069, £8,878, €10,747, CAD14,241, US$11,500). You save so much money despite factoring the cost of a holiday, stay and travel.
Book via Medical Departures and take advantage of the affordable breast augmentation cost in Bali to get the boob job you always wanted.