Showcasing vibrant culture in a land of smiling faces, Bangkok also offers very affordable health screenings at advanced medical facilities with the same quality you would expect at the most modern Western clinics. Medical Departures is here with our Bangkok health screening reviews of our top-rated clinics to arm you with the best information available for your healthcare decisions.
Comprehensive health screenings at these facilities consist of blood tests to show liver function, kidney function, thyroid function, cholesterol, hormones, tumor markers, vitamin levels, and diagnostic imaging such as x-rays, bone density scans and ultrasound. At these Bangkok facilities, the care is not only exceptionally affordable compared to Western clinics but also comparable in their high level of professionalism. Check out our reviews below:
Samitivej Hospital:
Samitivej Hospital is a great choice, not only for its excellent reputation, but also to maybe get in some sightseeing in Bangkok's busy Sukhumvit District where the clinic is centrally located.
The hospital has a 5-star rating on Medical Departures and many reviews to boot. Here is a simple but straightforward testimonial from Ida:
"I cannot thank you enough for your expertise."
Check out our clinic listing today to view more reviews and book your screening:
Piyavate Hospital:
Piyavate Hospital is a highly respected institution for its high standard of care and friendly, welcoming staff.
Sporting a 4-star review average on Medical Departures, patients' satisfaction speaks for itself. Nicole Reed writes:
"Awesome. They are very friendly and they take great care of you."
Check the facility out here to book your health screening today:
Paolo Hospital:
With its reputation for impeccable service and dedication to excellence, Paolo Hospital's Western-oriented doctors and staff provide quality care at affordable prices. The hospital comes highly recommended from patients.
For example, patient Trevor Clifford writes:
"Spoke good English, and admin staff sufficiently. Cost was less than quoted elsewhere. Clean facilities."
Visit Palao's Medical Departures profile today and get started booking at this respected institution.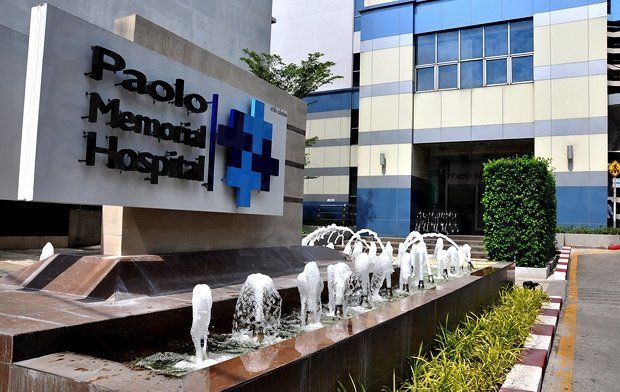 RSU Healthcare:
RSU Healthcare specializes in a variety of medical services, specifically geared toward Western clientele.
RSU Healthcare has earned its perfect 5-star rating from satisfied patients. Thamer, awarding the facility 5 stars for great service, writes simply:
"Good, Very good.¨
The clinic is ready to provide your health screening today in the most professional environment possible.
To get started, give RSU Healthcare a look on our clinic pages.
Phyathai 1 Hospital:
A staple of exceptional medical care that Bangkok has become known for, Phyathai 1 Hospital serves its patients with the best possible care in its elegantly constructed modern facility.
Christian Hogue, who rated the hospital 5-star, writes:
"Very good at helping me. Thanks all."
Head on over to Pyathai 1 Hospital's Medical Departures pages today and let us help you get started booking your appointment:
We hope you found these Medical Departures Bangkok health screening reviews helpful, and that your experience will be as great as our previous clients!