If you want breast augmentation, Samui offers a great location at even better prices. You don't like your small boobs that may have always been there, or you may have lost volume over the years, and would like to have a more attractive and fuller figure. After breast augmentation you can afford to get rid of any padded bras that you have, or get rid of artificial aids that you may have used to fill up the bras.
How is breast augmentation done?
The surgery is typically performed under local anesthesia. The surgeon will make an incision and create a pocket in each breast. The implant is then placed in and the incision is sealed. The placement of the implants, its size and brand is important as implants are available in different shapes (like teardrop or round) and sizes. Usually a plastic surgeon will recommend the right size and shape for you.
You do have to wear support garments and have drains for a few weeks. However, the surgery is otherwise quite straight forward. After you have healed, you will be able to wear the clothes that you want and even flaunt your figure in beach wear. If you check breast augmentation reviews on various sites, you will see that women usually love their new boobs.
Top hospital in Samui known for breast augmentation
Samui has a large number of hospitals and dedicated plastic surgery centers. Bangkok Hospital in Samui is a 50 bed facility. It has more than 25 doctors practicing at the hospital. The hospital sees a large number of international patients who come for different plastic and other surgeries.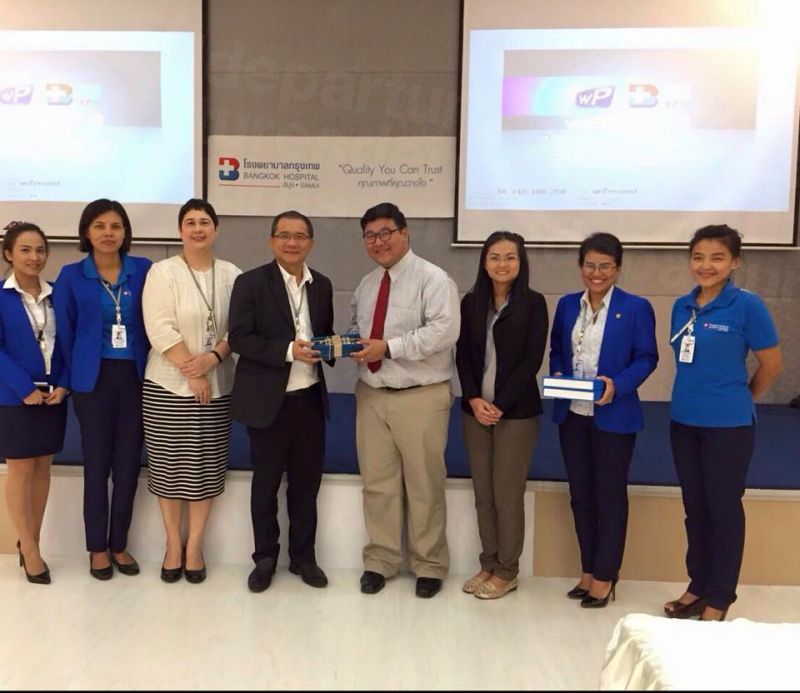 It has state of the art amenities, including a catering service, free phone calls and wi-fi. It is a Medical Departures verified hospital. More importantly, it is JCI accredited . It also has ISO 9001 standard certification. It has received five star ratings from past patients as well regarding care and quality of treatment.
What is the breast augmentation cost in Samui?
The breast augmentation cost in Samui is extremely affordable when compared to existing prices in your home country. It will cost you an average of AU$6,650 (NZD7,225, £3,868, €4,590 US$5,000, CAD6,860) in Samui. In your own country you can pay as much as AU$15,300 (NZD16,620, £8,897, €10,556, US$11,500, CAD15,777).
So even if you add the cost of travel and stay, shopping, entertainment and food, you still save a great deal of money. Plus you get to have a holiday at an amazing place, Koh Samui, known for its fabulous beaches, clear waters, water sports and dining options. It is best to get your activities in before the surgery so that you can use the remaining part of your holiday to rest and recuperate from the surgery. After surgery, you should not be going into the water or out in the sun.
Book with Medical Departures for breast augmentation in Samui and get the bigger boobs you always wanted. The listings on our website are quality-checked and we offer the best price guarantee.