If you're a mother who has recently given birth and are considering a mommy makeover, then this article is for you. There is no doubt that mommy makeovers are available in cosmetic surgery clinics and hospitals all over the world. However, much of the time, the cost of the procedure is so expensive that many women simply cannot afford to undergo the treatment. However, for a mommy makeover, Thailand cosmetic surgery hospitals offer amazing service at incredibly cheap rates. That's why, at Medical Departures, we recommend getting your mommy makeover in Thailand.
The Cost of the Procedure is Cheaper in Thailand
By undergoing a mommy makeover in Thailand, you can look and feel beautiful again but without breaking the bank. In Australia and New Zealand, a mommy makeover will set you back, on average, somewhere in the region of AUD $16,941 (NZD $18,175). The total price takes into account the standard cosmetic surgery procedures that are included in a mommy makeover, such as a breast surgery procedure (lift, reduction or augmentation), a tummy tuck and liposuction of the arms and thighs. At top mommy makeover hospitals in Thailand , however, significant savings can be had off the overall cost of your treatment. At the Phuket Plastic Surgery Institute , mommy makeovers start at AUD $13,506 (NZD $14,490), whereas the Kamol Hospital offers mommy makeovers from as little as AUD $11,865 (NZD $12,730). Another top quality clinic, the Nirunda Cellport Clinic , can also save you a few thousand dollars with their mommy makeover packages that are available for AUD $14,201 (NZD $15,235).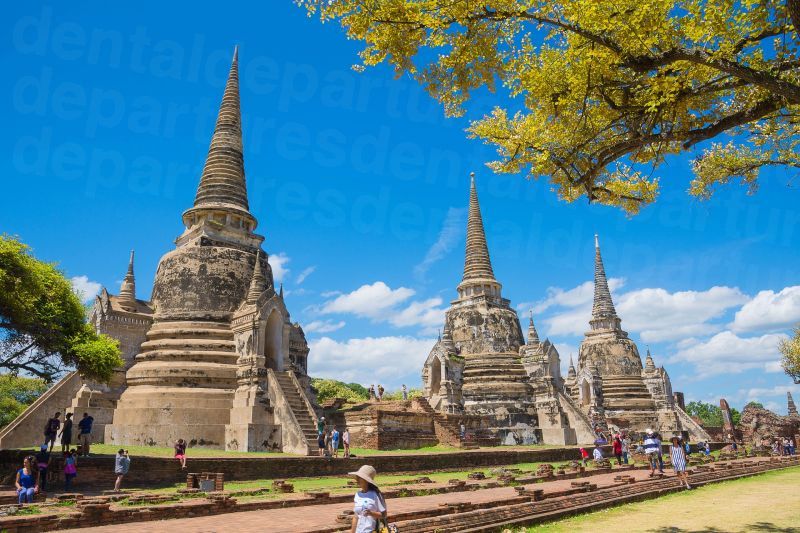 Thailand is a Unique and Exotic Destination: It Will Feel Just Like a Vacation!
Let's be honest, though rewarding, pregnancy and childbirth are pretty stressful on a woman's body, and there is nothing better than taking a well-deserved vacation after going through the ordeal of giving birth. Travelling to Thailand for a mommy makeover is the ideal way to regain your pre-pregnancy figure whilst enjoying an exotic foreign vacation in one of the world's most popular tourist destinations. Whether you're picking a clinic in Bangkok or Phuket, Thailand offers amazing sceneries, relaxing beaches and, all in all, a unique opportunity to get in touch with nature. Traveling to Thailand for your mommy makeover would be a great opportunity to reset, refresh and … relax.
The Results are Beyond Compare: All Patients are Satisfied
For a mommy makeover, our Thailand patient reviews indicate that every one who booked their treatment through Medical Departures were completely satisfied with the results they obtained. The majority of patients were happy with the diversity of clinics, the multilingual staff, the expertise of their plastic surgeons and overall, the sense of being cared for. Furthermore, the physical results of the procedures (tummy tucks, breast surgery, etc.) met their expectations. Mommy makeover before and after pictures and reviews from our patients are available for you to browse on our website.
So, there you have it. Still thinking of doing that mommy makeover? Thailand cosmetic surgery clinics and hospitals that we work with will give you the best care in the best location and at the best price.