We all search for affordability and reliability. They are the cornerstones of value-for-money, which is what all buyers strive for. Affordability is a word that is usually not synonymous with medical and cosmetic treatments, until now! Places such as Koh Samui in Thailand are now becoming the best options for those seeking affordable and reliable Botox clinics. Koh Samui is leading the way in the cost-effective cosmetic treatments market, and is now one of the best places in the world for medical treatments.
Koh Samui island really is one of the most beautiful places in the world and with so many high-quality Botox clinics, the island is now a premier destination for medical tourism. Here are 3 of the best clinics in Samui for Botox that you can trust to do a great job.
SFS Clinic Koh Samui
If you do you research on the Medical Departures website to find the best and most affordable Botox clinics, Koh Samui has some great choices. At the head of our Botox review list, the SFS Clinic Koh Samui is known for being a reliable and trustworthy clinic that has lots of highly-trained staff that perform their duties to the highest standards. Located at Bophut Beach, this clinic is positioned in a prime holiday location, and with lots of English speaking staff, appeals to Western patients who seek the perfect medical tourism holiday.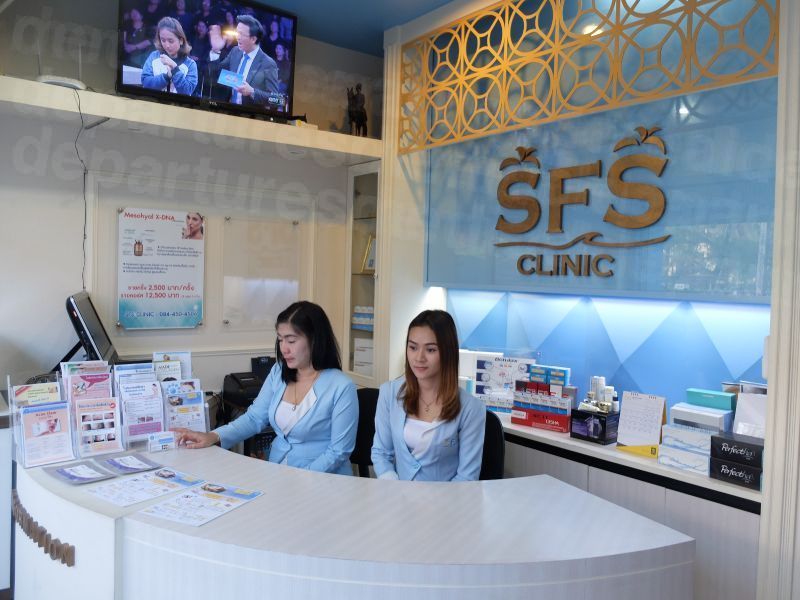 Issara Clinic Samui
Providing a wide range of beauty treatments, the I ssara Clinic Samui is the perfect treatment center to get high-quality, low-cost Botox treatments. If you want to get some first-hand knowledge of their Botox treatments, you can check out the Botox before and after photos to see the results of their treatments. Situated in a prime holiday location at Bophut, this clinic enjoys lots of treatments that are geared to giving you a youthful appearance. They specialize in both surgical and non-surgical cosmetic treatments and cater to international clients mainly from Australia, Europe and New Zealand. This is simply one of the best Botox clinics Koh Samui has to offer.
Rajdhevee Clinic Samui
The Rajdhevee Clinic Samui is also located in the Bophut area and is known for their quality Botox treatments for affordable prices. They have a team of highly-trained doctors onsite to ensure all treatments are performed to the highest standards. They also have a team of beauty experts on-hand who can give you the best impartial advice to help you combat signs of ageing in the most innovative ways. Using the latest cutting-edge technology, when you need safe and reliable Botox treatments performed by experts who speak English, this clinic is a great choice and ranks very high with former customer reviews.
The Botox prices in Koh Samui are 20% cheaper per unit than those you will find back home in the USA, Australia or Europe, making this a great option for those seeking affordable Botox options.
If you are looking for reliable and affordable Botox Clinics, Koh Samui in Thailand has some of the cheapest and best around. Merging a sundrenched tropical environment with value-for-money cosmetic treatments is what makes Thailand such a top-notch place for medical vacations.