With surgeons at the top of their fields and friendly English-speaking staff, Medical Departures has chosen our three favorite Chiang Mai hotspots for your procedure to feature in our chin augmentation review.
First, most importantly, we know our clients love to save money. Without sacrificing any quality, Western clients can save easily over $5,000 USD on their procedure when you opt for Chiang Mai chin augmentation – big money that you can use to pay bills, buy something nice for your loved ones, or have a little fun with while in beautiful Thailand.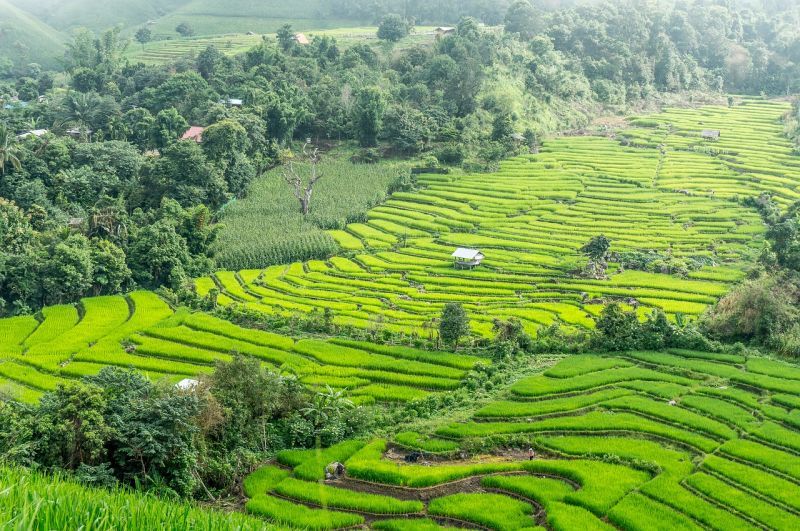 | | |
| --- | --- |
| Western Average | US $6,855; AUD $9,000; UK £5,300; €6,000 |
| | US $847; AUD $1,100; UK £656; €743 |
| Machita Clinic | US $565; AUD $741; UK £437; €495 |
| | US $565; AUD $741; UK £437; €495 |
Now, let us introduce the clinics:
Rose Clinic Chiang Mai
A top of the line clinic that even offers cutting edge, patented stem cell harvesting and implantation, Rose Clinic Chiang Mai stays at the top of any list because the clinic facilities and surgeons stay at the top of their game.
The clinic maintains an excellent 4-star rating from real-life clients like Annie:
"So very grateful for their kind and professional services."
Machita Clinic
With surgeons who have trained and practiced in Germany, South Korea, and Singapore, Machita Clinic offers high-caliber work from experienced professionals. The clinic offers a wide variety of cosmetic procedures, but specializes in chin augmentation.
Real-life patient Richard Stoll of Las Vegas, USA says:
"I highly recommend the Machita Clinic and Dr. Boonma's skillful work. I've had a lot of experience in the medical field and have seen lots of good, bad and ugly. Dr. Boonma and staff are definitely first rate."
Diaa Aesthetic Clinic
:Diaa Aesthetic Clinic performs thousands of cosmetic procedures annually for Western clients with consistently excellent results at reasonable prices. The clinic is nestled in scenic mountains, and the luxurious experience patients receive inside the clinic matches the pristine environment outside.
Dr. Danai Praditsuwan is accredited by the American Academy of Cosmetic Surgery and speaks fluent English, as does the rest of his staff. The clinic prides itself not only on its outstanding quality of work but also on its supportive, welcoming atmosphere.
Patient Fern writes:
"Thanks to Dr. Danai. He is so friendly and kind. I felt relaxed while I was getting treatment."
Each of these clinics offers Western-standard quality and unbeatable chin augmentation prices. Chiang Mai is waiting for you to descend to its gorgeous mountain tops for your improved looks today. Your friends and family will know you look great -- but won't know how much money you saved! Book an appointment with one of our Chiang Mai clinics for your chin augmentation , or get in touch with our Customer Care Team for further information.