These days, doctors have a surprising array of tools and techniques to help you turn back the signs of time. And not just for women, as men are becoming more likely to have treatment too. Malaysia's capital city, Kuala Lumpur, or "KL" as it is commonly known, is becoming renowned as a medical tourist center , offering a wide range of such Anti-Aging Treatments.
Kuala Lumpur's top cosmetic dermatology clinics, listed on Medical Departures, offer many non-invasive procedures to help you age more gracefully and beautifully, including the following:
Relax the facial muscles that cause creases and wrinkles in the skin to form expression lines. Areas that can be treated include expression lines between the brows, around the eyes and on the forehead. Popular options include Botox Cosmetic, Xeomin and Dysport.
Add volume to the skin and smooth out deeper folds and wrinkles. Areas that can be treated include nasolabial folds, marionette lines and static wrinkles, normally with treatments such as Restylane and Juvéderm.
Improve skin tone and texture with the removal of old skin cells. They can treat wrinkles, fine lines, uneven skin tone, acne and sun damage.
Rejuvenate and revitalize the skin to reduce signs of aging. Treatable areas include fine lines, facial veins, sun damage, age spots, uneven skin tone and unwanted hair. Popular options include Gentle YAG Pro, CO2RE Fractional Laser, elôs Plus Rejuvenation.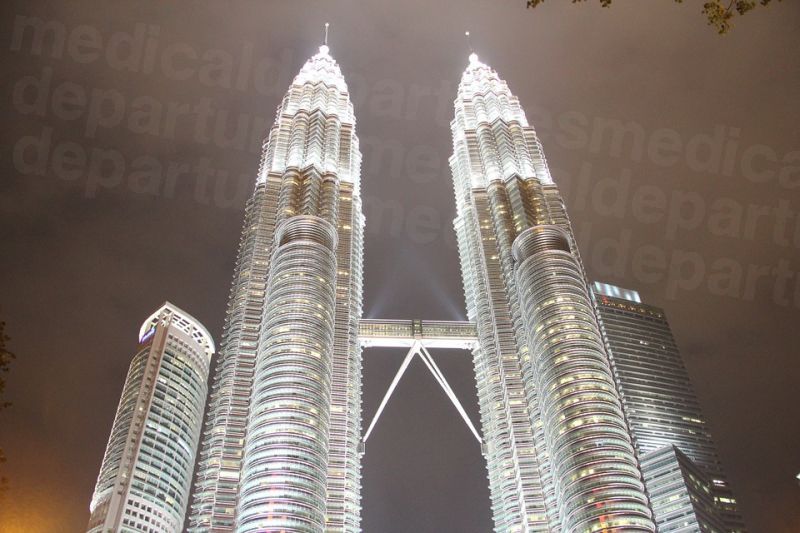 Add definition to your body to promote a more youthful appearance by treating fat bulges such as those under the chin, buttocks or on the thighs or the abdomen. Popular options include CoolSculpting or Sculptra.
Kuala Lumpur is a clean, modern city, with a friendly, English-speaking population due to its history as a former British colony . Its hospitals are a part of the state-sponsored medical tourism program that provides patients with international quality care and services. Many have luxurious suites, and you can also opt for the services of a private nurse.
Medical tourists in KL can obtain these excellent quality clinical services at surprisingly low prices, with savings on anti-aging Treatments between 50% and 90% compared to costs in your home country. After the medical treatment, these savings mean you can afford to indulge in some shopping and dining or visit Malaysia's finest national parks, which are located near the city. Tourists in the city can visit the world-famous attractions like the Petronas Twin Towers, Kuala Lumpur Railway Station, and the Central Library.
Medical Departures have undertaken background checks on all clinics listed on our site, so feel free to browse useful information about them before making a decision which to go to for treatment. Use the real patient reviews, as well as anti-aging before and after pictures to help form your opinion. As a further guide, some of the most popular Kuala Lumpur clinics offering anti-aging cosmetic dermatology treatments include:
Premier Clinic (Taman Tun Dr Ismail)
Getting Started
Our Customer Care team is available to answer any questions , provide you with a personalized quote free of charge , book an appointment, and provide you additional information about anti-aging treatments Kuala Lumpur. We will be pleased to hear from you and help you get the results you desire in Malaysia.
Sources:
Malaysia. Lonely Planet. https://www.lonelyplanet.com/malaysia
2018 Budget: Medical tourism set to grow. New Straits Times. 27 October 2017. https://www.nst.com.my/news/nation/2017/10/296023/2018-budget-medical-tourism-set-grow
Malaysia number 13 on world English language proficiency index. Free Malaysia Today. 1 December 2017. https://www.freemalaysiatoday.com/category/nation/2017/12/01/malaysia-number-13-on-world-english-language-proficiency-index-2/