Are you tempted by filler injections reviews? Cebu may present an affordable option for this cosmetic anti-aging treatment. If you are planning a visit to Cebu for a holiday or any other reason; get more bang for your buck with low cost cosmetic treatment at one of the many cosmetic centres in this city.
What is the quality of filler injections? Will they be the same in Cebu?
Do you think that low cost translates into low quality? If you go to a reputable clinic in Cebu with qualified and experienced doctors, you will find that the treatment is as expected. If they use FDA approved dermal fillers you can be sure that they are of the same quality. All manufacturing companies have a reputation to uphold and big brands do not compromise on quality.
While the class of filler injections will be the same, it is important to go to accredited doctors who are adept at this procedure. You do not want uneven results with too much or too little being injected. Nor would you like unwanted reactions or side effects. Consequently, it is important that a doctor carries out pre-treatment testing if required (not all fillers entail this). Popularly used fillers are Restylane, Sculptra, Juvederm, Radiesse, PMMA and these may be utilised to fill out wrinkles, replace lost volume as also for non-surgical lip and nose jobs. Look at filler injection reviews in Cebu and decide which areas of your face can do with some help.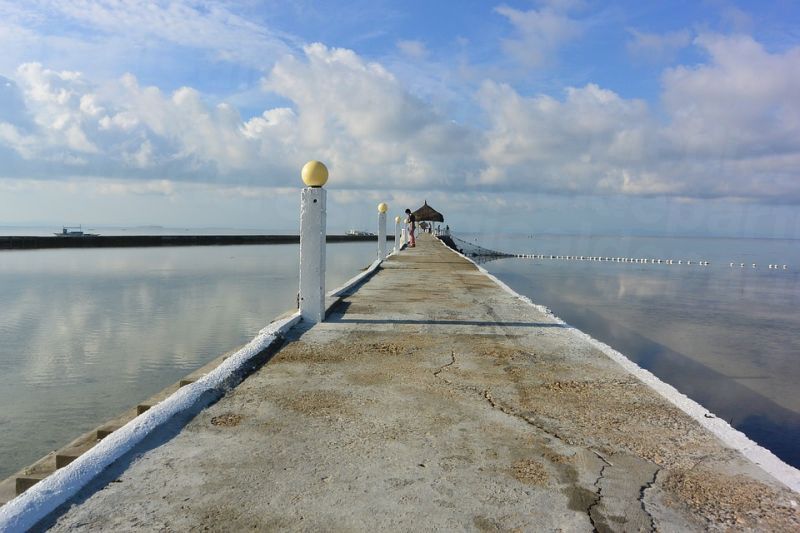 Recommended clinics in Cebu City
At Medical Departures we endorse all the clinics listed on our site, check the qualifications of the doctors and offer the best price guarantee as well. Among the recommended clinics offering low cost filler injections are:
AOS Plastic Clinic – the clinic is MD verified and MD premium. You can get various plastic surgeries at this clinic as also treatments like chemical peels, hair removal, liposuction, skin tightening, Botox and fillers. Dr.Alain Ouano Senerpida, who practices from the clinic, is a highly qualified and experienced plastic and reconstructive surgeon. He is associated with the Philippines Association of Plastic Reconstructive and Aesthetics Surgeons.
Skin and Laser Clinic – another MD verified and MD premium clinic.Here you are assured of top quality surgical and non-surgical treatment. A hospital based clinic, it is popular with local and international patients. Dr.Alain Ouano Senerpida works out of this clinic as well.
What is the filler injection cost in Cebu?
The price of filler injections varies and depends on the brand used, so prices can differ according the product and measure of fillers used. In a western country you would pay around AUD1,179 (NZD1,306, £665, €754, US$894, CAD1,137) for dermal filler treatment. In Cebu you pay around AUD703 (NZD778, £396, €449, US$633, CAD678) for a treatment.
Book with Medical Departures after researching filler injection reviews in Cebu and go home sporting a youthful appearance.