Different medical treatments available in Bangkok
The top hospitals and clinics in Bangkok cater to expats and medical tourists from all over the globe who come for various medical treatments and plastic surgeries. When you don't have insurance or don't want to wait for medical treatment, then Bangkok offers prices that range from one-third to half of what you would pay otherwise. Whether you just want a health check up, a hip replacement, heart surgery or a boob job Bangkok hospitals will treat you using the latest medical and technologically advanced procedures.
Plastic surgery in Bangkok is very popular with international patients as there are numerous high-quality plastic surgery clinics staffed by doctors with foreign affiliations, offering clinical excellence. Skin treatments in Bangkok, whether they are anti-aging, rejuvenating or medical are available at hospitals with dedicated cosmetic departments or cosmetic clinics. You can to a top hospital or smaller clinics, depending on your preferences or requirements.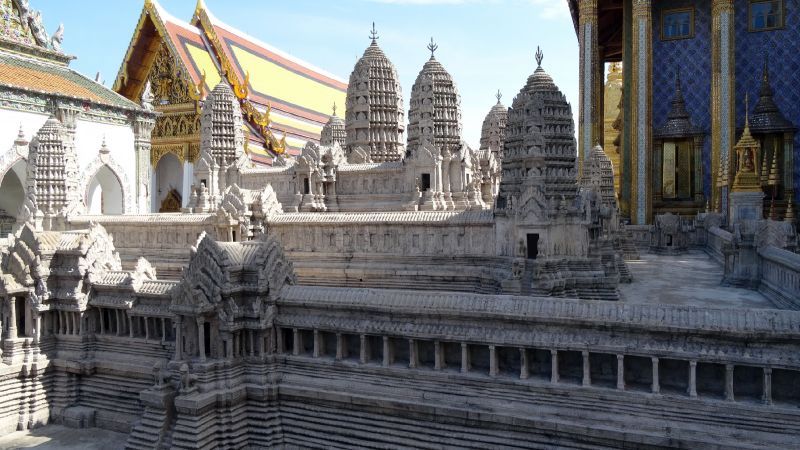 Top medical centers in Bangkok
Some of the top medical centers that offer cosmetic surgery in Bangkok include:
KTOP Clinic - Grand Plastic Surgery Hospital of Korea has this branch in Bangkok that offers a full range of plastic surgeries and treatments.
Nirunda International Aesthetic Centre – Apart from cosmetic work, this clinic also specializes in a patented stem cell technology sourced from Japan.
Yanhee Hospital – this is a JCI accredited hospital where you can avail of all kinds of medical treatments.
Samitivej Hospital – another reputed JCI accredited hospital that performs all kinds of surgeries and offers a wide range of medical treatments.
What is the cost of various plastic surgeries in Bangkok?
You stand to save a great deal of money by undergoing plastic surgery at an advanced medical facility in Bangkok. To give you an idea of the cost savings
Breast lift - in an advanced country this surgery will cost around AUD15,800 (NZD17,031, £9,100, €10,747, CAD16,063, US$11,703). In Bangkok you may pay around AUD4,871 ((NZD5,254, £2,796, €3,296, CAD4,938, US$3,600).
Liposuction – in a western country, liposuction would cost an average of AUD8,100 (NZD8.673, £4,621, €5,454, US$6,000, CAD8,189), but in Bangkok, you may pay an average of around AUD2,020 (NZD2,168, £1,155, €1,363 US$1,500, CAD2,047).
Tummy tuck - you would pay around AUD14,000 (NZD15,086, £8,041, €9,498, CAD14,235, US$10,367) where you live. In Bangkok you pay only around AUD6,915 (NZD7,424, £3,950, €4,658, CAD7.043, US$5,109) for similar work.
Given the price difference, you save a great deal of money by getting medical treatment in Bangkok. Book with Medical Departures at any of these facilities for the treatment that you need.