That being said, choosing where to go for your cosmetic procedure is equally important. It's critical to strike the perfect balance between quality and price, and at Ktop clinic , cosmetic surgery does just that. A lot of international travelers (and even the locals) go to Ktop clinic because they are able to receive top-notch cosmetic care at the most affordable prices.
Excellent Cosmetic Surgeons
Ktop clinic is one of the top rated cosmetic surgery institutions in the Bangkok province. Not only is the clinic equipped with state-of-art equipment, but its task force is made of experienced and knowledgeable plastic surgeons, providers and nurses who have undergone a rigorous training and are known for always meeting patients satisfaction goals.
The surgeons at Ktop clinic, which are all bilingual (English and Thai), are trained according to local and international standards, and are members of several renowned plastic surgery associations such as the Thai Society of Plastic and Reconstructive Surgeons, the Thai Society for Aesthetic Plastic Surgery and the Oriental Society of Aesthetic Plastic Surgery (OSAPS).
Patient satisfaction is the top priority at Ktop. Clinic reviews from previous patients, before and after pictures, doctor qualifications and plenty of other useful information is available under our clinic listings. Take a look and judge for yourself.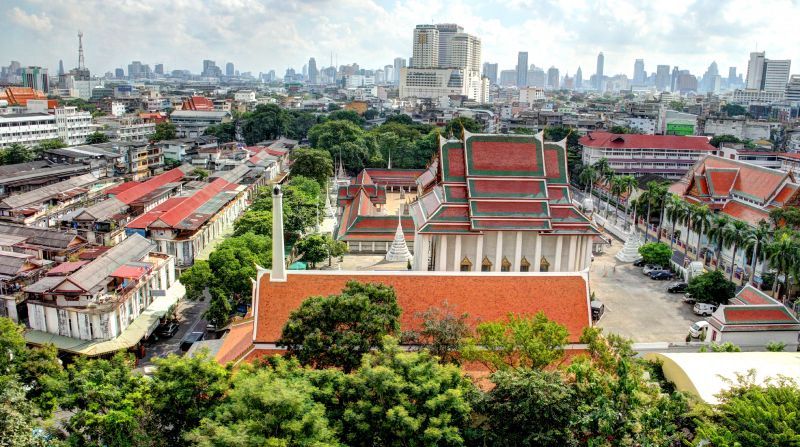 Affordable Prices
Another reason why Ktop clinic is such a sought-after destination for cosmetic surgery, is the fact they offer affordable prices. For breast augmentation, Ktop clinic price starts at AUD 6,599 (NZD 7,079; USD 4,978; CAD 6,799; EUR 4,641; GBP 3,887) compared to AUD 15,680 (NZD 16,823; USD 11,829; CAD 15,966; EUR 11,029; GBP 9,236) which are the prices for the same procedure in Australia and New Zealand for instance.
Amazing Location
Because Ktop clinic is located downtown in Bangkok, there are more than enough things that you can do while you're there for your cosmetic procedure. You can visit the Safari world, go to city museums, visit the Wat Arun riverside temple, or walk around the Queen Sirikit Park during the summer. Bangkok is a bubbling city with a diverse pool of touristic activities for everyone, even the introverts!
Bangkok's cosmetic clinics are popular with international patients, given their wealth of experience – and there are all the amenities of a big city within easy reach. Plus, Bangkok is a fascinating city for any visitor with lots to see and do to make a trip truly memorable.
So here you have it, more than one reason why you should get your dermal fillers, facelift, nose job or any other aesthetic procedure done at Ktop. Cosmetic surgery is known to be a pricey endeavour, but with Medical Departures, we make it affordable by connecting you to excellent and cost effective clinics such as Ktop Clinic in Thailand.