Phuket is a breathtaking subtropical island in Thailand that is widely known for its beautiful beaches and laidback atmosphere, but is now getting a reputation for its low-cost cosmetic treatments. When you are on holiday in Phuket enjoying the sun, sea and sand, take your time to explore the possibilities affordable Botox cost. Phuket is a true paradise, and if you take our advice, you can save money on Botox treatments and go home looking picture-perfect.
Taking Advantage of your Phuket holiday
Phuket is one of the most popular holiday destinations in the world with the most stunning selection of beaches along its West coast in destinations such as Patong, Karon, Kata, Nai Harn, Surin and Kamala. If you are having a great time visiting popular Phuket tourist attractions such as the Big Buddha Hill Monument, the Splash Jungle Water Park, Phuket Fantasea and Phuket Aquarium, you might also want to take advantage of the affordable Botox cost. Phuket has some of the most respected Botox clinics in Thailand , making it the ideal place for international patients who want to find a bargain anti-aging treatment.
Patong Beach is the premier holiday destination in Phuket and is home to Bangla Road, where you will find a vast choice of nightlife options and restaurants. Patong Beach might not be the quietest stretch of sand on the island but is still pretty stunning. If you are currently having a great time in Patong beach, let us help to find you the coolest choice of Botox centers in Phuket that merge high quality treatments with affordable pricing.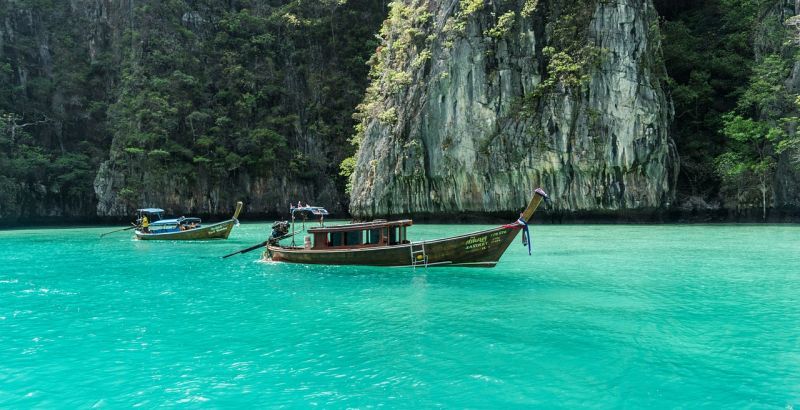 Phuket Cosmetic Clinics
If you like what you see from searching online for Botox before and after pictures, Phuket has some top-notch clinics that can turn the photos into reality. At Medical Departures, we have been researching every facet of the Phuket plastic surgery industry to find your clinics that perform to high international standards while offering prices that are approximately 20% cheaper than in Australia, New Zealand, Europe or America.
All our clinic recommendations offer experiences that are ideally suited to international clientele who are already on holiday in Phuket and want to benefit from the low pricing. Here is a selection of clinics you can trust to do a top-job:
Radiant Medical
Tanaporn Clinic
Affordable Botox Prices
When you are looking for affordable Botox cost, Phuket is one of the cheapest places in SE-Asia. The prices for Botox per shot in Phuket are approximately USD $12 per shot, which is in comparison to approximately USD $18 per shot in the USA. Prices in Australia for the same treatments are around AUD $20. You can literally get your treatments done while you are here and save money on the prices back home.
Now we are well informed about the local Botox cost, Phuket has proved itself to be much more than just a holiday island with stunning beaches. Make sure you don't miss out on these offers or you will be kicking yourself when you get back to your home country.