Everyone needs a little help from time to time, especially when it is something that is out of your comfort zone and scope of knowledge. You are reading this now because you want to find the best breast implants clinic. Kuala Lumpur in Malaysia is now one of the most viable options in the world for low-cost medical and cosmetic treatments. Find out more about taking advantage of the cheap medical treatment options in SE-Asia and finding the best clinics.
Why are People Visiting SE-Asia for treatments?
Did you know that South-East-Asia is now the cheapest region in the world for medical and cosmetic treatments? Many people are visiting SE-Asia not only because of the affordable prices, but also because the clinics perform to the highest standards and are dedicated to dealing with international patients.
Kuala Lumpur is now one of the most competitive place in the world for low-cost cosmetic treatments. People from right across Europe, and especially Australia and New Zealand, are visiting Malaysia for their holidays, having a great time in places such as KL and Penang, and are taking advantage of cosmetic treatments that are approximately 75% cheaper than back home.
Finding a Top-Notch Clinic
Now we have found out that Malaysia is a world-class medical tourism destination, it's time to find the best breast implants clinic Kuala Lumpur has to offer that caters to international patients. We have searched online to find you the highest ranked clinic in KL for breast implants, using authentic customer reviews. If you are a foreign patient seeking quality, we would recommend you visit the Laco Aesthetic Clinic Kuala Lumpur Outlet.
This popular clinic is run on a daily basis by Dr Wee Chian Chuan, who is known for his knowledge in every part of the cosmetic industry and is famous for the way he handles international patients. The clinic has lots of onsite specialists that can offer you the highest quality breast implant treatments in the world for a price that is simply staggering. If you are searching online for a trusted and reliable clinic for your breast implant treatments, the Laco Aesthetic Clinic is a perfect choice.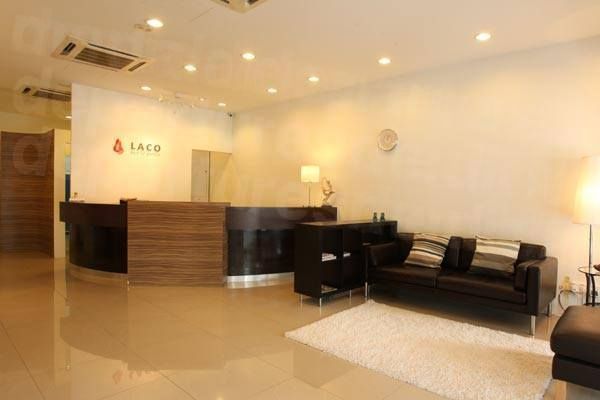 Affordable Breast Implants
With breast implant prices that are a whopping 80% cheaper than in Australia, Europe or New Zealand, Malaysia is the most viable option in the world. Here is an example of the jaw-dropping low prices for breast implants in Malaysia: US $3,000 (CAN $3,657; UK £2,276; Euro €2,500; Aus $3,728; NZ $4,142), compared to the prices in the US $ 11,000 (CAN $14,393; UK £8,821; Euro €9,865; Aus $16,500; NZ $17,271).
When you are searching online to find the best Breast Implants clinic Kuala Lumpur has to offer, one of the most reliable options for international patients is the Laco Aesthetic Clinic Kuala Lumpur Outlet, which coms highly recommended by experts and former patients.