Visiting Thailand? Blepharoplasty may be just what you need to make your face look younger and fresher. If your eyes are puffy and you have bags under your eyes, then blepharoplasty will give you a more youthful appearance. You can have your lower or upper eyelids treated, or have both done at the same time. The blepharoplasty price will depend on whether you are getting both eyelids treated or only one.
Why Thailand?
Thailand is an amazing holiday destination with many places you can go to. You can select from vibrant Bangkok, pulsating Pattaya or partying Phuket among many holiday spots in Thailand, each having its own attractions and lure. What's more, Thailand has high quality hospitals and medical centers that offer low priced cosmetic surgery treatments.
So, whether you want to visit Thailand for a holiday and have some treatment done at the same time, or whether you visit Thailand with the main intention of having cosmetic surgery in a nice place, in both instances you get a two in one deal – an unbeatable combination.
How much does blepharoplasty cost in Thailand?
Sometimes referred to as eye bag removal , if you check before and after blepharoplasty pictures on any website you can see for yourself what a difference this surgery makes. The price factor is the biggest lure for plastic surgery procedures. Blepharoplasty, for example, will cost you AUD $8400 (NZD $8831, GBP £4870, €5596, USD $6250, CAD $8402) in your home country, but will only cost an average of AUD $2015 (NZD $2119, GBP £1168, €1342, USD $1500, CAD $2016) – a saving of almost 75 percent.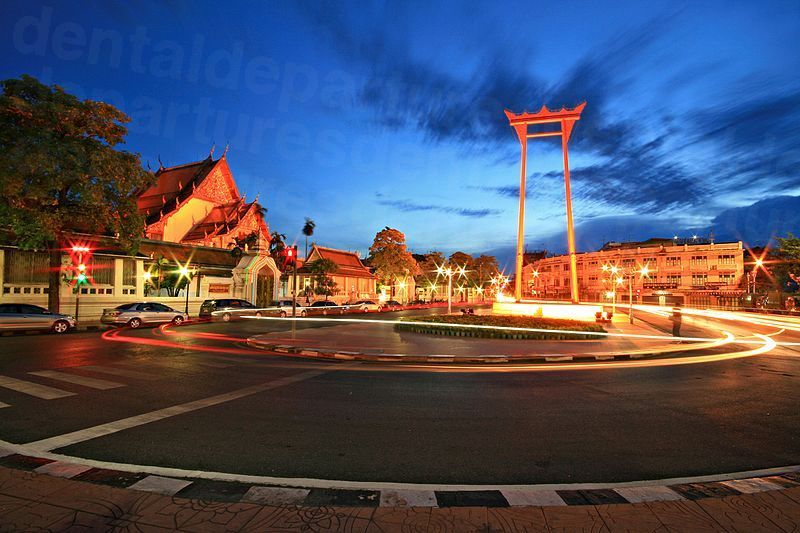 Best of all, you can avail yourself of these attractive prices at high end hospitals throughout Thailand, such as:
Yanhee hospital – this is a famous hospital in Bangkok that is 30 years old. It is a center for health and beauty treatments.
Nirunda cellport – in Bangkok, this clinic was started primarily to cater to medical tourists. Their philosophy is to enhance your appearance so that it looks more natural.
Samitivej hospital – this is a JCI accredited hospital in Bangkok and is known for its medical and plastic surgery procedures.
Ktop clinic – it is the first Thai branch (in Bangkok) of Korea's famous Grand Plastic Surgery Hospital. It offers high quality plastic surgery procedures done by experienced doctors.
Bangkok hospital – a large multi-specialty hospital in Bangkok with state of the art amenities. It offers fixed price packages for all kinds of procedures with transparent pricing, after evaluation of your needs.
Vplast clinic – located in Chonburi in Pattaya, this compact hospital offers personalized service and has eight experienced surgeons on its staff.
All these medical centers have state of the art facilities and are staffed by highly trained and qualified doctors.
Are there any additional costs if I undergo Blepharoplasty in Thailand?
In Thailand, blepharoplasty costs include consultation charges, the actual surgery, anesthesia, operation theatre charges, medications and follow up charges. It is an all-in-one fee so you won't have to pay extra.
However, there may be some price difference in different hospitals. The surgery can be done either as a standalone procedure or combined with a forehead lift, facelift or even minimally or non invasive cosmetic treatments.
Contact our Customer Care Team today to book your treatment in Thailand. Blepharoplasty can transform your appearance, so let Medical Departures help you arrange a visit to one of our quality-checked clinics.