Issara Clinic Samui is arguably the most idyllic medical tourism destination for Western patients, both for the quality of the clinic's services and the clinic's highly desired location. Situated on stunning Koh Samui, a tropical island with sandy white beaches and crystal clear water tucked inside the Gulf of Thailand, the clinic offers the benefit of an exotic getaway from the bustle of life while providing the opportunity to save thousands on cosmetic surgery with guaranteed results.
In response to Thailand's 20 million Western visitors annually, the medical tourism industry in tourist hotspots like Koh Samui has expanded to make the Land of Smiles a medical tourism Mecca. Issara Clinic Samui's surgeons are absolutely on par with the most skilled, experienced surgeons you can find anywhere in the West, and they practice their craft at a price rate that blows away the Western competition.
Depending on your procedure, you can expect to save hundreds to thousands of dollars, euros or pounds – for example, you'll save $5,629 USD ($7,180 AUD, €4,795 EUR, £4,375 GBP on rhinoplasty compared to overpriced Western clinics' average cost!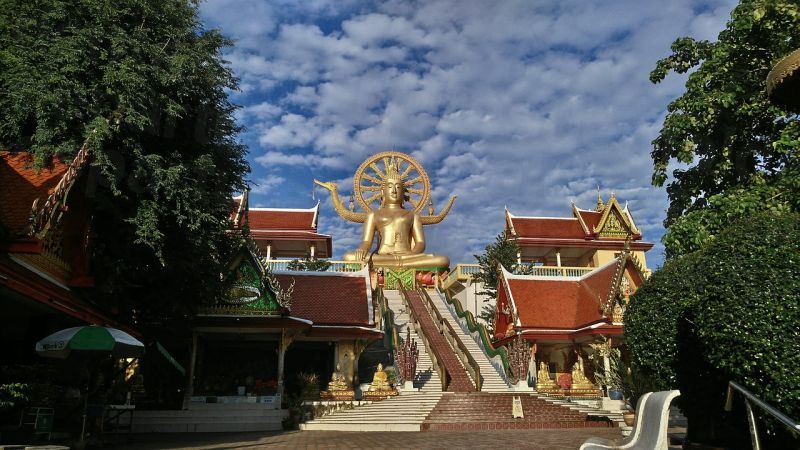 Issara Clinic Cost:
| | | |
| --- | --- | --- |
| Procedure | Issara Clinic Cost | Savings Versus Western Clinic Average |
| Botox | $297 USD ($394 AUD, $422 NZD, $401 CAD, €277 EUR, £232 GBP) | 17% |
| Rhinoplasty | $480 USD ($636 AUD, $683 NZD, $648 CAD, €448 EUR, £375 GBP) | 93% (!!!) |
Issara Clinic cosmetic surgery, again, rivals the best in the world. There is no sacrifice of quality for the lower price, as evidenced by the nearly countless reviews from satisfied patients who have visited Koh Samui's Issara Clinic for cosmetic procedures.
Utilizing cutting-edge technology and ensuring its surgeons receive continuing education, Issara Clinic has dedicated itself to becoming a zenith in the cosmetic surgery field. The clinic prides itself and stakes its reputation on both the effectiveness of its procedures in terms of results patients feel proud of, and also the safety of its work in terms of hygienic work environments, patient healing and thorough follow-up care for its patients.
Since its inception, Issara Clinic has adopted a holistic approach to cosmetic surgery procedures, recognizing the vital importance of both health and appearance, never sacrificing one for the other or taking shortcuts in performing with the best interests of patients' well-being at heart.
Just one satisfied patient among many, Tenny from the USA says of her experience:
" Wonderful experience. Professional, clean, organized… Doctor's English was very good."
When you're considering the merits of visiting Issara Clinic, Samui's premier tropical-island getaway plastic surgery leader, you might want to take a look at the clinic's Medical Departure profile linked above. You'll be able to get personalized price quotes, check out dozens of before and after photos, read real-life patient reviews, and much more. If, after browsing through the clinic's extensive profile, you have additional questions regarding the clinic or just want some follow-up information about plastic surgery and cosmetic clinics in Koh Samui , feel free to ask our online staff and we'll get back to you swiftly and courteously!