Looking for the Best Laser Hair Removal Cost? Penang Is Where You Should Be
If you want to get a laser hair removal, go to Malaysia. And if you are looking for the best laser hair removal cost, Penang is the place to be. Penang has become a viable medical tourism location, owing to its great location and multi-cultural environment. Specifically, the growth of high-quality medical and cosmetic services in Penang has made it a great avenue for medical tourists, especially from Australia and New Zealand.
The main reason for the growth of medical tourism in Penang is obviously the affordability factor, and we will expand on this factor below. But also note that Penang has numerous clinics offering excellent cosmetic services that are comparable to clinics in your home country in terms of quality and patient care.
Laser Hair Removal Cost in Penang
Prices start from around AUD $44 and NZD $46 per session, and go as high as AUD $591 and NZD $625. So we can set the average cost for laser hair removal in Penang at of AUD $317 and NZD $336. Compare this to the price of AUD $1147 and NZD $1223 that you would have to pay back home.
So now you can see why thousands of medical tourists head to Penang every year for laser hair removal and similar procedures. With such affordable prices, you are paying less for more because the results are the same as you will get back home. So you are saving a lot of money without giving up on the safety and quality of the procedure.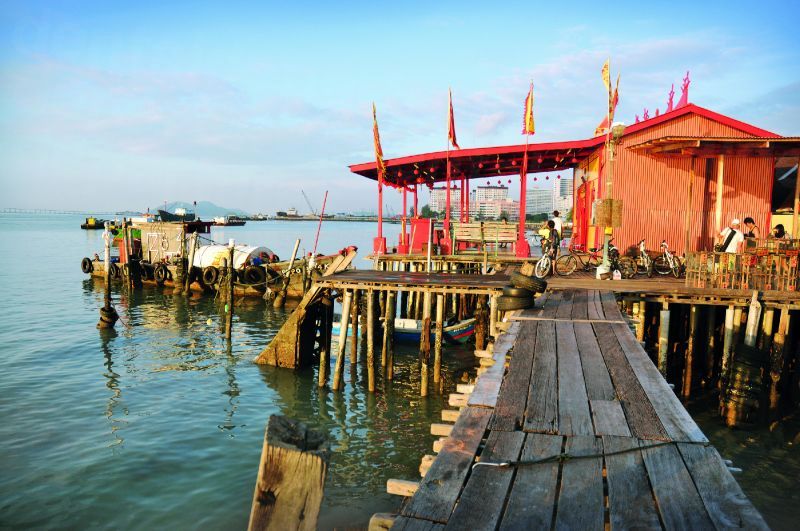 Critics of medical tourism often retort that any savings made on the treatment will be spent on travel. But this is just a myth. The savings are substantial, even after factoring in travel expenses. You can save more money by planning your trip smartly. The earlier you book your flight, the lower you pay.
You can also use the Medical Departures website to find the best price for laser hair removal in Penang. Of course, the real value lies in the aesthetic benefits you get from laser hair removal which boosts your self-confidence. But Penang gives you a chance to enhance your looks without breaking the bank!
While you are paying low prices for laser hair removal in Penang, you will get exceptional service at your clinic. The staff is hospitable and fluent in English, and these clinics are designed for your maximum privacy. This is the ideal environment for cosmetic treatments, even surgery.
Find Clinics for Laser Hair Removal in Penang
In the last decade, the Ministry of Health in Malaysia has made efforts to further improve standards of private hospitals to cater to the growing number of medical tourists that visit every year.
There are several quality cosmetic clinics in Penang, such as Klinik Loh Surgery Clinic . You find excellent clinics using our search feature for laser hair removal clinics in Penang. Another way to find reputable and registered clinics is to get referrals from medical tourists you know. So now you know that if you want to get the best laser hair removal cost, Penang is an ideal location.