Take Advantage Of The Excellent Private Healthcare System
Thailand has advanced medical infrastructure, but due to the country's low cost of living the prices remain low. Pattaya especially is a great location to get a high-quality and affordable breast augmentation. It has a range of excellent clinics where you can have the procedure done by an expert surgeon in a modern and comfortable environment.
Top clinics to check out include the Vplast Clinic Pattaya and the La Grace Clinic Central Pattaya . These are both extremely professional establishments that meet international plastic surgery standards. They have also passed our extensive quality checks, which include verification of surgeon's qualifications, interviews with previous patients, and a site visit.
To find out more about these clinics why not read what their previous patients thought. Have a read of some breast augmentation reviews. Pattaya's clinics are known for their quality service and good customer feedback.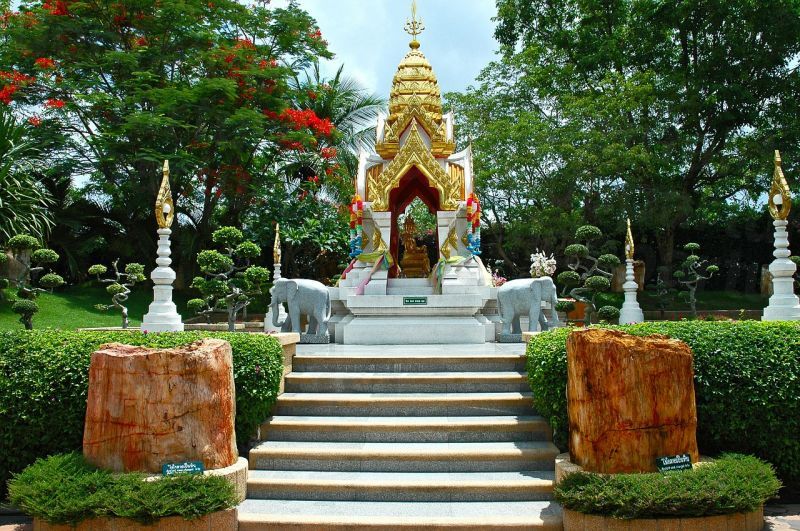 Know What You Should Have To Pay
Every patient is different, and prices between clinics can vary somewhat. However, we have devised some approximate figures for you. You can expect to pay these at many clinics in Pattaya, including the previously mentioned Vplast Clinic Pattaya and the La Grace Clinic Central Pattaya . Have a look at the tables below to see the great deals possible.
| | | | |
| --- | --- | --- | --- |
| | Price in Australia (AUD) | Price in Pattaya (AUD) | Savings (AUD) |
| Breast Augmentation | $15,700 | $6,700 | $9,000 |
| | | | |
| --- | --- | --- | --- |
| | Price in New Zealand (NZD) | Price in Pattaya (NZD) | Savings (NZD) |
| Breast Augmentation | $16,800 | $7,200 | $9,600 |
| | | | |
| --- | --- | --- | --- |
| | Price in the US (USD) | Price in Pattaya (USD) | Savings (USD) |
| Breast Augmentation | $11,800 | $5,100 | $6,700 |
| | | | |
| --- | --- | --- | --- |
| | Price in the UK (GBP) | Price in Pattaya (GBP) | Savings(GBP) |
| Breast Augmentation | £9,200 | £4,000 | £5,200 |
If your country isn't listed here, don't panic. Go to one of our clinics' pages to see prices displayed in 21 currencies.
Make The Most Of A Free Holiday
What makes things an even better deal is with these savings your holiday will be essentially free. You are also likly to still have money left over. So make sure you make the most of your time in the city.
If you're a foodie, we recommend making the most of all the dining options in Pattaya. You will find a magnitude of traditional Thai food as well as international restaurants from all around the globe.
We also suggest a visit to the beach. You can lay on the sand or enjoy a glass of wine while overlooking the water. This makes it the perfect place to relax and recuperate after your surgery.
Final Thoughts
It is very hard to beat the price of breast augmentation in Pattaya. This is why we recommend getting the surgery done there instead of overpaying at home. You will be able to visit an excellent surgeon while also having a great holiday.